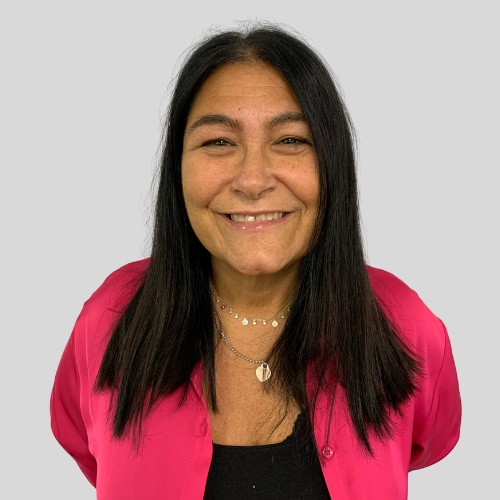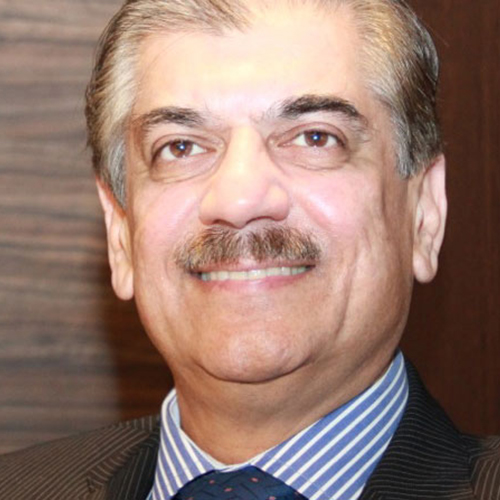 Last Updated:
January 2nd, 2023
Legal-high rehab
Legal-high or NPS (new psychoactive substance) use can be extremely difficult to overcome without professional help. It can make you feel like you are alone and that nobody understands what you are going through. But there is help available if you are ready to make a change.
Legal-high rehab can be a very effective way to treat legal-high addiction and get on the road to recovery. Here we will look at what legal-high rehab is, how it can help you to overcome your cravings and what treatment options are available.
How can legal-high rehab help?
It can be very difficult to overcome a legal-high addiction on your own because of your continued exposure to the drugs and the withdrawal symptoms you experience when you try to quit. You will also likely have a number of responsibilities such as work or family commitments that make it difficult to take the time out to focus on your recovery.
Legal-high rehab will give you the opportunity to address every aspect of your legal-high addiction. This will enable you to understand the underlying causes and develops new coping mechanisms to deal with stress and triggers. You will also need to detox from the drugs and this can be a difficult and sometimes dangerous process.
Available options for legal-high rehab
There are two main types of legal-high rehab available: outpatient and inpatient.
Outpatient rehab means that you will not have to stay in a treatment facility and can continue to live at home while you receive legal-high treatment. Many people choose this option because it allows them to take care of their normal responsibilities such as work, school or family obligations.
While this may seem like a more convenient choice, outpatient rehab can be difficult because you will still be exposed to the people and places associated with your legal-high use.
Inpatient rehab, on the other hand, involves staying in a rehab facility for the duration of your treatment. This allows you to focus solely on your recovery without any distractions or temptation. The best inpatient rehabs create a fully immersive environment with treatment programmes designed to treat the whole person.
Legal-high addiction treatment programmes at inpatient rehabs will typically last between twenty-eight and ninety days, although some people may need to stay for longer depending on their individual situation.
Legal-high impatient rehab at Primrose Lodge
At Primrose Lodge, we provide treatment for various legal-highs including:
Benzo-fury
Learn everything you need to know about  benzo-fury addiction rehab
Mephedrone
Learn everything you need to know about mephedrone addiction rehab
Spice
Learn everything you need to know about spice addiction rehab
We create a community spirit where you build relationships with other patients and staff with everyone sharing advice and experiences for mutual benefit. Our standard rehab treatment programme lasts twenty-eight days though in severe cases patients may wish to stay longer. Our holistic approach treats all aspects of your condition and ensures that you will be strengthened in all the requisite areas before continuing your recovery outside the facility.
Legal-high rehab at Primrose Lodge
At Primrose Lodge, our legal-high addiction treatment programme includes three main stages;
Detox
During the detox from legal-high drugs, our medical team will supervise you around the clock to ensure that you are as comfortable as possible while your body rids itself of the drugs.
Therapy
Once you have completed detox, you will move on to the therapy stage where you will work with our team of specialists to address the underlying causes of your addiction. Each client's treatment programme is tailored to their individual situation and requirements because we recognise that every case is unique. Our world-class staff will bring their immense collective experience to bear to help you on the road to recovery
We offer a range of therapies including:
One-to-one therapy

Group therapy

Creative therapies such as art and music therapy
We also offer a unique Family Recovery Programme to our client's loved ones. We know that addiction can often result in the neglect of family members and yet their support can be crucial in sustaining a permanent recovery, so involving them in treatment – and allowing them to begin their own healing process – can be a key element of the overall programme.
Aftercare
Aftercare is a key part of our recovery programme and something that we take very seriously. It enables us to extend the supportive community environment outside the walls of our centre.
Everyone who comes to Primrose Lodge for treatment is entitled to one year's free aftercare. This involves weekly group therapy sessions as well as support over the phone if you are unable to make a session but still feel that you are in need of assistance.
You will also be invited to join our Alumni Network where you will have the opportunity to socialise with other people who have been through treatment and share your experiences. This is a great way to stay motivated in your recovery journey and help others who are on their own paths to recovery.
It is important to understand that supplementary support after you leave rehab is very important as cravings can occur even years later. If you are struggling with the temptation to relapse simply give us a call and we'll help you stay on your feet.
Do I need legal-high rehab?
Because addiction is such a conniving condition, it can be difficult to tell when your use has become problematic. These questions can help highlight potential warning signs that indicate you may need legal-high rehab:
Am I using legal-highs more frequently or in greater quantities than I intended to?

Do I spend a lot of time using legal-highs, thinking about using them or recovering from their effects?

Has my use of legal-highs begun to interfere with my work, school or family life?

Do I continue using legal-highs even though they are causing negative consequences in my life such as financial problems or relationship difficulties?

Have I tried to quit using legal-highs but been unsuccessful?
If you answered yes to any of these questions, it may be time to seek help from a professional treatment programme. Get in touch with Primrose Lodge today and we can explain how our legal-high addiction treatment can help you achieve lasting recovery.
Legal-high relapse prevention
According to the National Institute on Drug Abuse, about 40 – 60% of people in recovery will relapse but that number rises to nearly 90 per cent for those who don't stay in treatment.
While relapse can come as a big blow, these figures show that it is very common and so the important thing is that you don't let one mistake completely derail your progress. If you do happen to relapse, it is vital that you get back on track as soon as possible and continue with your treatment programme.
There are a number of things you can do to prevent relapse such as:
Identifying your triggers – What are the people, places or things that make you want to use legal-highs? Avoid these triggers if possible or have a plan in place for how to deal with them if you can't avoid them.

Building a support network – Spend time with people who are supportive of your recovery and who will encourage you to stay on track.

Attending aftercare meetings.

Being honest with yourself – if you are struggling, reach out for help as soon as possible.
Likewise, if you have a loved one who has relapsed, don't give up on them. Show them your support and encourage them to get back on track with their treatment programme.
Advice for loved ones
Transitioning from residential rehab back to normal, everyday life can be incredibly difficult. Your loved one will be faced with many challenges and it is important to be there for them every step of the way.
The first few weeks after they leave their legal-high rehab are crucial and it is important to have a plan in place to help them stay on track. This might involve things like helping them find a job or supporting them financially if they are unable to work.
It is also important to be understanding and patient because they will be going through a lot of emotions and may not always be able to cope in the way that you would like them to. Just showing them that you are fully supportive of their recovery and always being available for a chat can make a big difference.
If you are struggling to cope, Primrose Lodge has a team of trained counsellors who can offer you advice and support on how to best deal with the situation.
Is legal-high rehab a cure?
The simple answer is no, rehab is not a cure for legal-high addiction. Addiction is a lifelong condition that requires ongoing management. However, what rehab can do is give you the tools and knowledge you need to manage your condition and live a happy and fulfilling life in recovery.
If you or a loved one are struggling with legal-high abuse, make sure to get in touch with Primrose Lodge today. We can offer you advice and support on your next steps and help you get started on your road to recovery.
Frequently asked questions
What is the success rate of legal-high rehab?
The success rate of any rehab programme depends on a number of factors, including the severity of the addiction and the length of time spent in treatment. However, research has shown that those who complete a residential rehabilitation programme are more likely to maintain their sobriety in the long term.
Will everyone at rehab be in treatment for legal-high addiction?
No. At Primrose Lodge, we treat a wide range of addictions such as
alcohol addiction
, drug addiction including
cocaine addiction
,
heroin addiction
and others. However, everyone in treatment will be on a similar journey to yourself so you will be able to relate to one another and offer support throughout your stay.