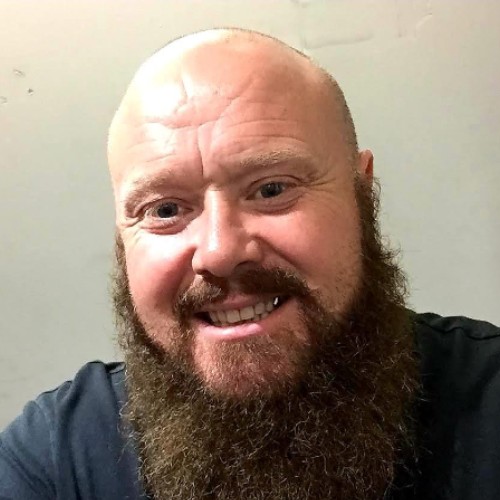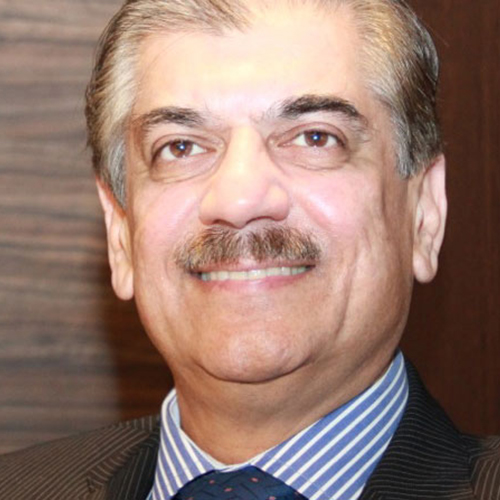 Last Updated:
January 10th, 2023
Porn rehab
Compulsively engaging in porn is a serious societal issue that often goes untreated or unrecognised. Some people may not realise they need porn rehab or may be too embarrassed to admit themselves into treatment. If you are in this situation, it is crucial to understand that there is nothing to be embarrassed about and that help is available.
On this page, we will explain how to control porn use through rehab. We will discuss the benefits of porn rehab and what recovery involves. We will also compare the different types of porn addiction treatment available and provide tips for preventing relapses if you are experiencing withdrawal from porn addiction.
How to stop porn addiction through rehab
If you have been addicted to porn for a long period of time, you may have already tried to quit several times without success. This is because it is a chronic illness that usually requires professional treatment in order to be effectively managed and overcome.
This is where pornography rehab comes in. It provides an immersive recovery environment where you can begin to understand the causes of your addiction and address them head-on. While the underlying causes of addiction vary from person to person, there are some key factors that play a role in the development of addiction. These include:
Genetic predisposition

Environmental factors

Mental health disorders

Traumatic experiences
No matter what combination of these causes has led to your addiction, rehab will provide you with the tools and resources you need to cope during difficult times or when cravings or symptoms flare up. Through consistent reinforcement of healthy lifestyle choices and positive coping mechanisms, porn rehab can help to set you up for long-term success in recovery.
Treatment options for porn rehab
There are two main types of treatments for porn; these are known as outpatient and inpatient.
Outpatient porn rehab
Outpatient rehab is a type of porn addiction treatment that allows you to live at home while you receive therapy and other recovery services on a part-time basis. It can be a good option if you have a strong support system at home and are able to stick to a treatment plan.
However, outpatient rehab does have some drawbacks. For example, you are more likely to relapse if you are not in an immersive, structured environment where you will be exposed to pornography. Likewise, you may not have access to the same level of resources and support as you would in an inpatient setting, particularly when experiencing withdrawal from porn.
Inpatient porn rehab
Inpatient rehab, on the other hand, requires you to live at a treatment facility for the duration of your porn addiction recovery programme. It can be a more effective option than outpatient rehab because it allows you to focus solely on your recovery without being exposed to porn or your addictive triggers.
In addition, inpatient rehab provides you with around-the-clock access to resources and support that can help you through difficult times or when porn withdrawal symptoms flare up. The best rehabs create an immersive recovery environment where you are surrounded by others who are also in recovery, which provides the sense of community and support that is essential for long-term success.
Furthermore, inpatient rehab usually has a wider range of therapies and treatments available which can enable you to really understand and confront your addiction and provide you with the tools you need to overcome it.
How porn rehab works at Primrose Lodge
At Primrose Lodge, we offer a full inpatient porn recovery treatment programme with a mix of group and individual therapy. Both are crucial for porn rehab as they help to address the underlying causes of your behaviour and provide you with the skills and resources you need to cope with difficult times.
Group therapy provides a space to share your experiences and connect with others who are going through similar things. Pornography addiction thrives when it is able to keep you isolated, so breaking down these barriers is an important step in recovery.
Individual therapy, on the other hand, is a more intimate setting where you can explore the root causes of your cravings in depth and begin to develop healthy coping mechanisms. Many of our counsellors have been through recovery themselves, so they are the perfect people to provide you with guidance and support.
We also offer a range of other evidence-based therapies, including cognitive behavioural therapy (CBT), mindfulness, dialectical behaviour therapy (DBT) and yoga. These can all help to reduce stress, improve your mental well-being and give you the tools you need to cope with difficult emotions and situations both during and after your stay in rehab.
All information disclosed in therapy sessions is confidential and will not be shared with anyone outside of the treatment team without your consent.
Primrose Lodge family support
An obsession with porn not only affects the individual, but it can also have a huge impact on their family and friends. That is why Primrose Lodge offers family support sessions as part of our treatment programme. These are an opportunity for your loved ones to learn about the compulsive element of your behaviour, what you are going through and how they can best support you. We also offer conjoint sessions where you and your family meet together with a counsellor to explore the impact that porn has had on your lives and relationships. This can be a difficult process, but it can also be hugely beneficial in repairing damaged relationships and rebuilding trust.
Do I need porn rehab?
Porn addiction is like a voice in your ear telling you that you can't cope without porn or that you don't even have an issue. Because most pornography is legal, it can be particularly difficult to recognise addictive signs in yourself or others. If you are unsure whether you need porn rehab, here are some questions to ask yourself:
Do I feel like I need to use pornography to cope with difficult emotions or situations?

Do I feel like I am not in control of my porn use?

Am I continuing to use porn even though it is causing problems in my relationships?

Is my porn use affecting the way I look at sex, relationships or other people?

Am I constantly obsessed with getting and using porn?
If you answered yes to any of the above, you may need help. Get in touch with Primrose Lodge today and our team can assess your situation and explain how to stop a porn addiction before it completely takes over your life.
Preventing porn relapse
While relapse may be very disheartening, relapses are a normal part of recovery. While figures for porn relapse are not as well-known as for other addictions, it is estimated that between 40 and 60% of people in recovery will experience a relapse at some point.
There are a number of reasons why relapses occur, including stress, becoming isolated from your support network and being exposed to your addictive triggers. If you are experiencing withdrawal from porn addiction, here are some tips for preventing relapse:
Identify your triggers and have a plan for how to deal with them

Attend aftercare therapy sessions (see below)

Practise mindfulness or meditation

Exercise regularly

Eat a healthy diet

Get enough sleep
It is very important that you don't let one relapse completely derail your recovery. If you do slip up, the most important thing is to get back on track as soon as possible. Likewise, if your loved one relapses, don't give up on them. Show them that you still believe in their ability to recover and offer your support.
Porn rehab aftercare
A typical stay in porn rehab lasts between twenty-eight and ninety days, depending on your individual needs. However, addiction to porn is a lifelong condition so it is important to have a plan in place for when you leave rehab. This is where aftercare comes in.
Aftercare is important because it provides ongoing support and accountability, which are essential for long-term recovery. It also helps to prevent relapses by giving you a space to share your experiences and challenges with others who understand what you are going through.
At Primrose Lodge, our rehab aftercare programme consists of weekly group therapy sessions which help you stay mindful of your addictive triggers and causes and reinforce healthy coping mechanisms.
We also invite all our clients to join our Alumni Network after leaving rehab. This enables us to extend the sense of community and connection that we create in our rehab centres. The network will give you immediate access to others on their own recovery journeys so that you can give and receive support and encouragement.
What's next?
If you are struggling with controlling your porn use, we encourage you to get in touch with Primrose Lodge as soon as possible. Our team of expert counsellors can offer advice and support every step of the way, from your initial assessment right through to treatment and aftercare.
Remember that porn addiction is not a condition that can be "cured" over a period of a few weeks in rehab. It is a complex and chronic condition that requires lifelong management. However, with the right treatment and support, it is possible to live a happy and fulfilling life in recovery.
Frequently asked questions
How long does porn rehab take?
Porn addiction is a multi-faceted condition with every sufferer having their own unique triggers and underlying causes. For some people, a short porn rehab programme may be enough to help them make the breakthrough they need but for others, recovery may require a longer time in treatment. That is why Primrose Lodge offers a range of porn rehab programmes between one week and three months to give everyone the chance to address their porn addiction and develop new coping mechanisms for a new lease of life.
Will everyone in rehab be there for porn addiction?
No, you will undergo rehab with people suffering from a variety of different substance and behavioural addictions. However, all addictive disorders result from the same underlying causes such as trauma, mental health conditions, family history and early exposure. That is why the holistic therapies and treatments provided at Primrose Lodge can be effective in treating a range of different conditions in a non-judgemental environment where everyone supports each other towards the goal of lifelong recovery.