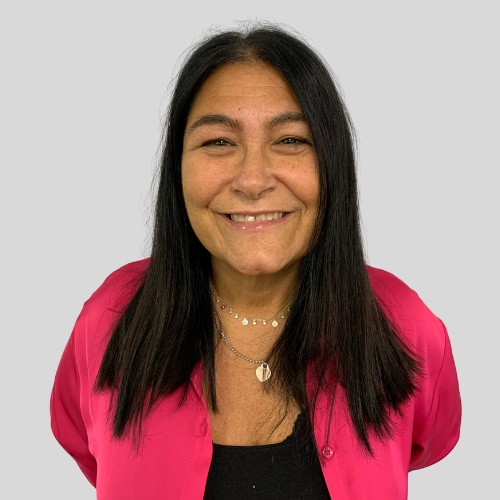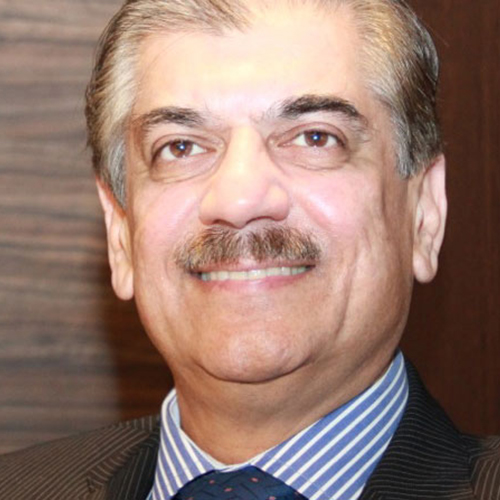 Last Updated:
January 3rd, 2023
Fentanyl addiction and treatment
The worrying growth of fentanyl use in the UK has recently been highlighted by The National Crime Agency and Office for National Statistics, both issuing warnings about the drug's deadly effects. Sadly, fentanyl addiction rates are steadily rising, and with a lethal dose as small as three grains of rice, so are fatalities.
Thankfully fentanyl rehab can help you to safely overcome your drug abuse and turn your life around. On this page we will take a closer look at fentanyl's addictive properties, the signs and symptoms of fentanyl addiction, and what you can expect from fentanyl rehab.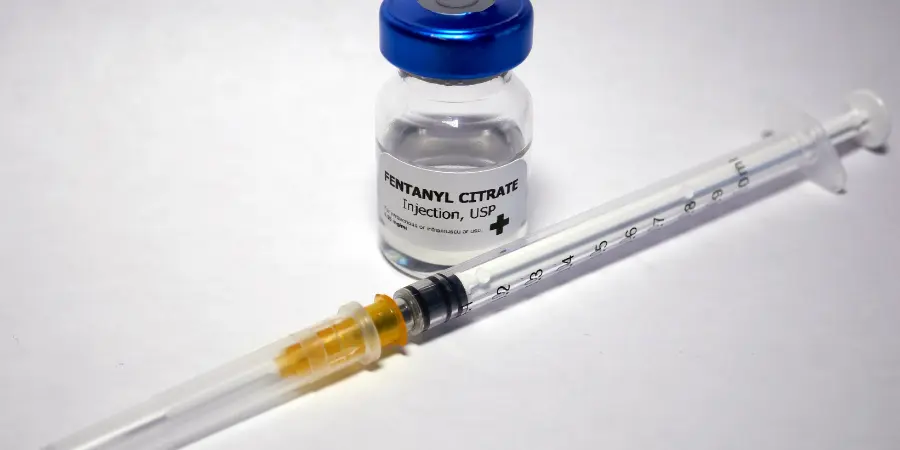 What is Fentanyl addiction?
Fentanyl is a synthetic prescription drug that is typically administered to individuals experiencing severe pain. In recent years, it is increasingly being found in street heroin and other recreational opiates as well. It works by binding to opioid receptors in the brain, and produces effects similar to morphine, although it is much stronger. Due to its potent effects and potential for users to experience feelings of euphoria, the possibility of addiction is high.
With regular use, your brain adjusts to the existence of fentanyl, and you will begin to rely on the drug for pleasure. Over time you will need to take it just to feel normal. When you try to reduce the dosage or stop taking the drug, a chemical imbalance will ensue and you may experience unpleasant side effects. This dependency is a sign that you have become addicted to fentanyl.
Once an addiction to fentanyl has developed, it can be extremely hard, and even dangerous, to quit without expert support. Cravings for fentanyl can be so intense, and withdrawal symptoms so unpleasant, that an addict's daily routine is typically structured around obtaining and consuming the drug. Understandably this renders many aspects of normal life effectively impossible with obvious consequences for work, family relationships, and finances. If you continue to take fentanyl even though it is impacting your life negatively, and find yourself unable to quit, talk to our team of medical professionals by calling 0203 553 9263.
Signs and symptoms of Fentanyl abuse
Alongside its powerful analgesic qualities, fentanyl is sought after for its pleasurable euphoric and dreamlike high which creates a sensation of warmth, relaxation, and well-being. However, it is also associated with a great many less desirable side effects.
Some of the short-term side effects of fentanyl include:
Drowsiness and fatigue

Nausea and vomiting

Headaches

Itchiness

Confusion

Seizures

Overdose
Some of the long-term side effects of fentanyl include:
Mood swings

Anxiety and depression

Stomach cramps

Diarrhoea

Skin complaints

Decreased libido

Anorgasmia

Missed periods

Hypotension

Insomnia

Hallucinations

Breathing difficulties

Cardiac arrhythmia

Difficulty urinating or defecating

Blurred vision

Sleep apnoea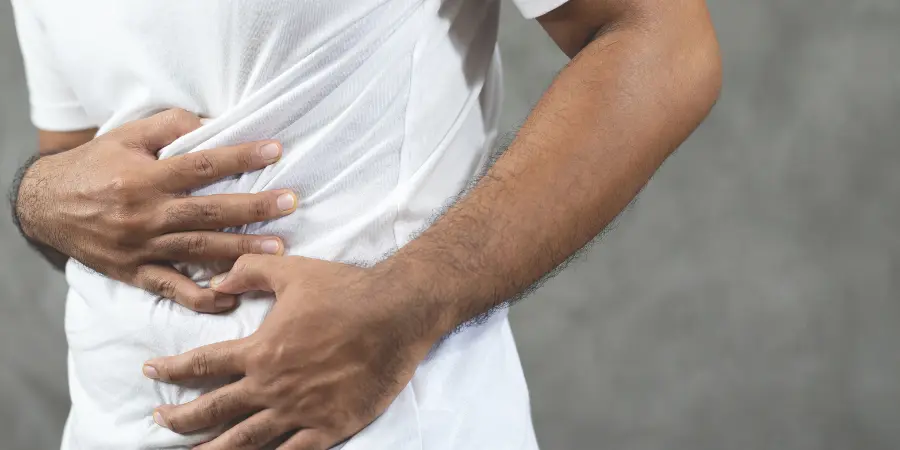 Alongside these physical symptoms, you may notice other signs of fentanyl addiction, including puncture wounds if the drug is injected intravenously, weight loss and malnutrition, behavioural changes, and financial difficulties, amongst many other catastrophic ramifications to the user's daily life.
The risk of overdose is incredibly high, even in very small doses of fentanyl. A recent study in the USA found that fentanyl was involved in 90% of all opioid-related deaths. This shocking figure shows us just how dangerous fentanyl is, and represents the importance of seeking help immediately if you are struggling to control your fentanyl use.
Treating Fentanyl addiction
Before embarking on fentanyl treatment, you should first discuss the different options available to you with your doctor. The NHS and local charity support groups do provide treatment free of charge, however you may have to wait for some time to see a specialist, and with high health risks at stake, this is not ideal.
Private inpatient rehab is considered the most effective course of treatment within the medical community as it offers an immersive and comprehensive programme that completely removes you from daily stress and triggers.
At Primrose Lodge, we provide you with a holistic programme that aims to address both the physical and psychological aspects of your fentanyl addiction and give you the tools you need to maintain your recovery.
What can I expect from Fentanyl rehab?
Fentanyl rehab has proven extraordinarily successful in helping countless individuals to achieve long-term sobriety. As you begin your fentanyl rehab journey, you will be faced with the initial challenge of drug detox. During this time, our staff will be on hand to support you and ensure your comfort throughout. It is crucial that you seek help from medical professionals throughout the detox period, as going it alone can be dangerous and even life-threatening.
The second part of fentanyl rehab will focus on the psychological and behavioural reasons behind your drug use. You will analyse past experiences that led you to drug use, learn how to cope with triggers, and form new patterns of behaviour that fortify a healthier life. You will be provided with a broad range of therapies that ensure comprehensive care for each patient, including both group and one-to-one sessions.
Sarah, an ex-client and part of our Alumni community, opens up about her group therapy experience, saying:
"I loved the group therapy but I would never take that outside that environment because it's about trust. I felt very secure. You realise early on that everyone has the same story and you build trust."
Throughout your stay, you will be able to take part in other holistic activities designed to enrich your time and promote a well-balanced, healthy life. At Primrose Lodge we also offer dietary and fitness plans to our clients that work on the principle of 'healthy body, healthy mind'.
After completing fentanyl rehab, the work does not stop – you will have to continue to work hard on your sobriety once you go back to your day-to-day life. At Primrose Lodge, we understand that this can feel daunting, and even lonely at times. We are therefore pleased to offer one year of free aftercare to all of our clients, providing you with an ongoing community of support as you leave rehab.
Fentanyl detox and withdrawal
Fentanyl detox refers to the process of your body expelling toxins and harmful substances that have built up over the period of drug abuse. Due to fentanyl's potency, it is very likely that you will experience withdrawal symptoms if you try to quit. The most intense of your symptoms can be combated by tapering off the drug, allowing your body to slowly adjust to increasingly lower doses.
Fentanyl withdrawal symptoms you may expect to see include:
Anxiety and depression

Decreased cognitive function

Memory loss

Insomnia

Sweating and chills

Muscle aches and pains

Watery eyes and nose

Excessive yawning

Nausea and vomiting

Diarrhoea

Stomach cramps

Rapid breathing

Increased heart rate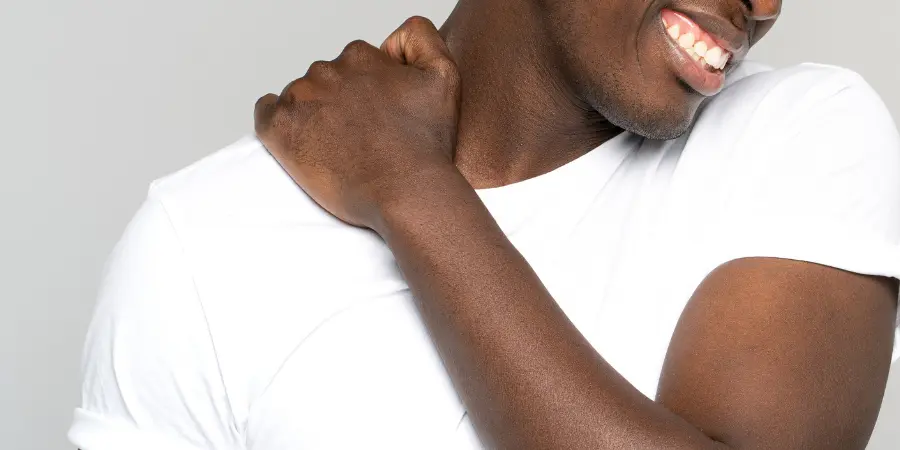 Our medical staff will come up with a tapering schedule for you to ensure the worst of withdrawal symptoms are avoided, and you remain comfortable. While this period of recovery may feel unsettling, our team can help you through it effectively.
How do I know it's time for Fentanyl rehab?
For many people struggling with substance addiction, it can be difficult to know when it is time to seek help. Taking that first step and admitting you have a problem with fentanyl is often the hardest part of recovery, but once you begin to talk about it, we promise you will feel a weight lifted off of your shoulders.
It is never too early or too late to ask for help, but the sooner you start treatment, the easier your recovery will be. If you have begun to display the following signs, you should consider fentanyl rehab:
Taking increasingly higher doses of fentanyl

Using fentanyl recreationally, and not in ways prescribed by a doctor

Missing work or other commitments in favour of taking fentanyl

Hiding your fentanyl use from others

Experiencing financial difficulties as a result of fentanyl use

Experiencing withdrawal symptoms if you try to stop using fentanyl

Experiencing problems with relationships

Attempting to quit fentanyl but being unable to do so
If you believe that you or a loved one would benefit from fentanyl rehab, don't hesitate to contact our Primrose Lodge team and get the help you need.
The next steps
If you feel like your fentanyl use is spiralling out of control and has you trapped in a harmful cycle of abuse, help is only a phone call away. It is easy to feel like your life prospects are diminishing by the day, but do not give in to that despair. Seeking help for fentanyl addiction can represent a pivotal moment in your life, and you don't have to approach it alone. Primrose Lodge offers exceptional addiction treatment provided by highly experienced professionals, and their expertise could be at your disposal. Call us today and start your journey to health and happiness.
Frequently asked questions
Who is at risk of developing a fentanyl addiction?
Anyone is at risk of developing a fentanyl addiction, as this potent drug impacts people from all walks of life. If you are prescribed fentanyl to manage pain, it is possible that you will develop an addiction. It is therefore vital to follow your doctor's instructions rigidly. Some other risk factors for developing fentanyl addiction include a genetic predisposition, using drugs from a young age, and suffering mental health issues or trauma.
Is a two week programme enough to cure my fentanyl addiction?
Primrose Lodge offers fentanyl rehab programmes ranging from two weeks to twelve weeks. However, it is strongly recommended that you opt for the longest treatment plan you manage. A two-week fentanyl rehab programme will be start the foundation of your routine and help you through step one and two of the twelve steps. It is strongly recommended that you opt for a longer treatment plan, as this gives you the time you need to break those unhealthy behaviour patterns. Failing this, more dedication to aftercare and group work after a two-week programme can help you stay on track.