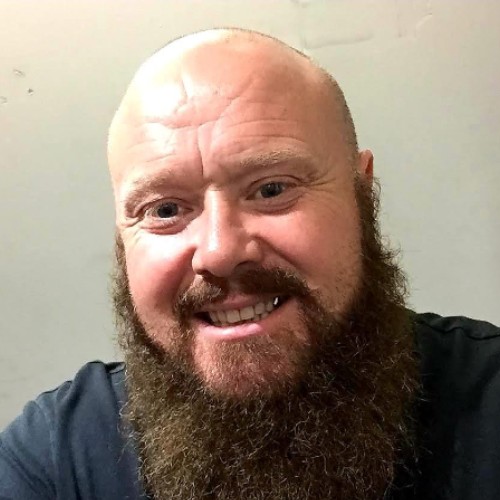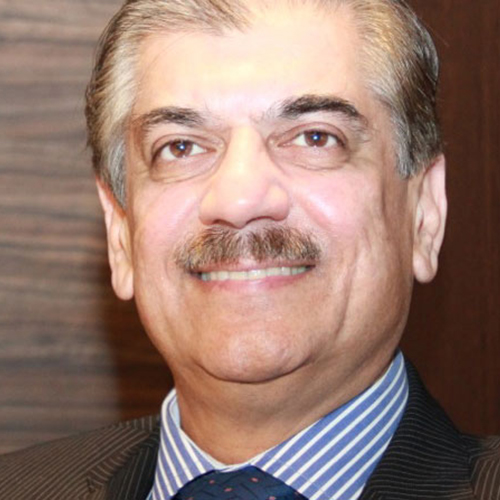 Last Updated:
January 10th, 2023
Shopping rehab
Seeking help through shopping addiction treatment may be more common than we realise; around eight million Britons have stated that they have an uncontrollable urge to shop. This makes sense given that we are living in a time where consumerism is all-encompassing; both the internet and TV frequently bombard us with advertisements tempting us to shop. However, people with a shopping addiction usually experience financial difficulty, and their addiction can severely damage their close relationships. Fortunately, participating in professional rehabilitation treatments can help you find healthy coping mechanisms and take control of your urges to shop.
What is rehab for shopping addiction?
Rehabilitation programmes offer clients an opportunity to reside for a few weeks in a professional and private clinic, where they'll receive in-house therapies and round-the-clock support. Rehabilitation centres cater to the client's day-to-day needs; they'll be given nutritious meals, a comfortable room, and various exercise facilities. Most importantly, rehab removes any temptations from shopping and allows clients to process their thoughts and feelings without any triggers or temptations.
Do I need treatment for shopping addiction?
If you can relate to any of the below signs, it may be time to look at getting professional help for shopping addiction:
You cannot resist the urge to shop, even when you cannot afford it.

You find yourself thinking about shopping all the time, especially when it interferes with work, studies, responsibilities, etc.

Your shopping habits are negatively impacting your relationships.

You struggle with guilt soon after making a purchase.

You use shopping to control your emotions (to combat sadness).

You've attempted to stop but have found it to feel near impossible.
Primrose Lodge offers valuable help for shopping addiction
Primrose Lodge is a high-quality treatment centre where you or your loved one can seek specialist help for shopping addiction. As with the above necessities, we provide a comprehensive treatment course, and each programme will be dependent on the individual's condition and the severity of the addiction. You will receive a variety of therapies ranging from but not limited to:
Yoga and mediation

ART and creative workshops

Group therapy

One-to-one counselling
How will these therapies help to cure shopping addiction?
At rehab, our therapists will locate the root cause of shopping addiction…
Each person has a unique story which has brought them to addiction, but many shopping addicts tend to use their addiction to mask any emotional trauma or pain. At Primrose Lodge, our skilled therapists will be able to decipher the underlying reasons why you or your loved one are struggling. It may be that you have recently experienced a traumatic life event such as grief, unemployment or a breakup, and shopping may have been your way of coping.
Knowledge of addiction gives you power…
Addiction is not you; it is a chemical process that happens to you. Once we understand this, we can work on overcoming shopping addiction. Our professional therapist understands how dopamine levels affect the brain; Cognitive Behavioural Therapy (CBT) allows clients to identify the patterns that drive them to shop in excess. For example, it may be that you feel sad about a specific scenario, and every time sadness occurs, you will go online to shop. CBT will identify the sadness and provide healthier ways of coping with it.
Rehab will help to prevent future relapses…
In popular culture, the term 'retail therapy' is frequently used to describe shopping as a form of self-care. Whilst this is a tongue-in-cheek expression that appears harmless, for those with a shopping addiction, it can be very misleading and extremely damaging. Sadly, much commercial marketing targets people in this vulnerable state. Addiction rehab equips patients with the tools to become more aware of this pattern and enable them to grow resilient to it. The 12-step programme is instrumental in helping people grow resistance to temptations, as it inspires patients to harness their inner strength and power, which has tremendously positive results.
Our therapists take care of the families effected…
Primrose Lodge understands that addiction affects the whole family, and it can be challenging for loved ones who don't know how to help a shopping addict. Therefore, our rehab centres provide family intervention therapy to support everyone affected by shopping addiction. Our therapists can give support and guidance to your loved ones, which will help the whole family to steer through their recovery as best as possible.
At rehab, you get the chance to connect with those who know what you're going through…
We are all human, and we all face difficult times. Group therapy brings about addiction's nemesis – solidarity and hope. These transformative sessions enable clients to know they aren't alone in their struggles; they bond with people going through the same addiction rehab experience. Moreover, each resident's shared story and strength form a powerful and inspirational atmosphere, which can encourage individual recovery.
At shopping rehab, you learn tools to combat relapse…
Although there is no immediate cure for shopping addiction, as addiction is a mental health issue, recovery is a lifelong process. Shopping rehab provides people with the indispensable tools to defeat shopping addiction – tools that'll be with them for life. Primrose Lodge is an excellent CQC-approved rehabilitation centre which is dedicated to helping people overcome their addictions. In addition, we proudly offer free aftercare for up to a year post-rehab course. We know there is a possibility of relapse, so we want to assure our clients that treatment for shopping addiction is still available to them.
How to help a shopping addict receive treatment
It's important to take a moment to acknowledge that a shopping addiction comes under the umbrella of mental illness. We understand that their compulsive spending may take its toll on your mental health and finances. However, we strongly advise you not to reprimand them for their addiction – this will only make matters worse for them and you. Let them know you're there to help them get help for their shopping addiction. If the person addicted knows you're not shaming them, they may feel secure enough to open up further. Then together, you book the suitable rehab treatment – making the process more comfortable for them.
Lets take the next step to freedom
Attending rehab for a shopping dependency is the most effective way to recover from addiction. At Primrose Lodge, we provide the ideal environment for receiving shopping addiction help; you'll be in a peaceful and welcoming home, and you'll experience a range of holistic treatments that have proven, time and time again, to be highly successful. We know starting recovery can be challenging, but if it can help you regain your strength, peace, finances, relationships, and life, we know it'll be worth it.
So, if you are looking to take the next pivotal step to recovery, reach out to us today, and our support team will give you all the information you need about overcoming shopping addiction and claiming your life back.
Frequently asked questions
Can I still go shopping after undergoing shopping rehab?
Shopping is a necessary part of life, and it's important to be able to continue shopping while recovering from a shopping addiction. During shopping rehab, you will learn strategies to help you manage your shopping in a healthy way. Your therapists will work with you to create a plan that will allow you to go shopping without relapsing into unhealthy patterns. This plan may include setting limits on the amount of money and time spent shopping, using cash rather than credit cards, getting support from family and friends and tracking your spending.
How long do I need to spend in shopping rehab?
The necessary length of stay in shopping rehab depends on your unique needs and the progress you make in treatment. However, the longer you are able to commit to rehab, the more successful you will likely be in achieving and maintaining recovery. At Primrose Lodge, we offer shopping rehab programmes ranging from one week to three months to provide everyone with the opportunity to get the help they need and start working towards a healthier relationship with shopping.