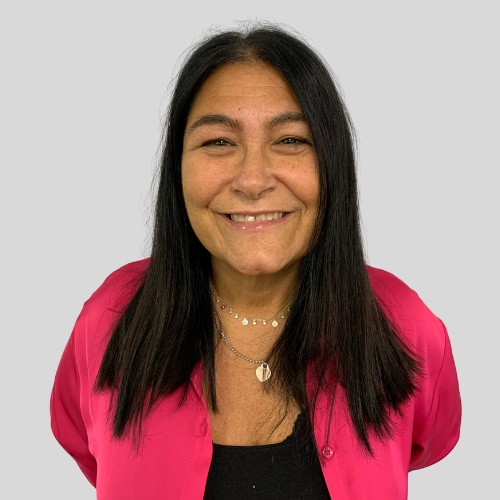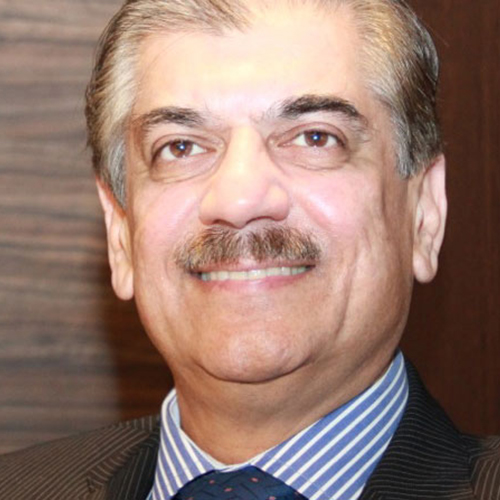 Last Updated:
April 10th, 2023
Amphetamine rehab
Amphetamine rehab can be a scary prospect. Some people are worried about the treatment process, while others are nervous about telling their families they are seeking treatment. However, the reality is that there is nothing to be afraid of and entering rehab can be the most important decision you ever make.
One of our former clients, Ellen, explains: "I felt embarrassed and wondered how I had ended up in rehab, but once I got there, I just felt really supported."
On this page, we will explain everything you need to know about the amphetamine rehab process, including the different options available to you, what your treatment programme will involve and what Primrose Lodge has to offer.
Why is amphetamine addiction treatment important?
Amphetamine rehab is the process of overcoming an addiction to amphetamines through professional treatment. This is important because it can be extremely difficult to stop taking amphetamines on your own and can even be potentially dangerous due to the withdrawal symptoms you may experience.
Rehab offers a safe, controlled environment where you can address the underlying causes of your cravings and learn how to cope with triggers and cravings. This will not only allow you to stop taking amphetamines in the short term but will also lay the foundations for life-long recovery.
What are your amphetamine rehab options?
There are two main types of amphetamine addiction treatment: outpatient and inpatient.
Outpatient rehab:
Outpatient amphetamine rehab involves attending regular appointments at a clinic or treatment centre, usually for a few hours each week. Some people prefer this option as it allows them to continue working or caring for their families while they receive treatment. Outpatient rehab is available for free on the NHS, but while it may seem more convenient, it is not always the most effective option.
This is because you will still be exposed to triggers and temptations in your everyday life and may find it difficult to stick to your treatment programme. It is also worth noting that outpatient rehab rarely includes one-to-one therapy, which for many people is an essential part of recovery.
Inpatient rehab:
Inpatient amphetamine rehab, also known as residential rehab, is a more intensive form of treatment that involves staying at a rehabilitation centre such as Primrose Lodge for the duration of your amphetamine treatment programme. While living at the centre, you will be away from the triggers and temptations of your everyday life, allowing you to focus solely on your recovery.
Inpatient amphetamine rehab is able to provide a wider range of therapies and other recovery activities because you will be staying at the centre full-time. This includes one-to-one therapy, group therapy, family therapy and activities such as mindfulness and yoga.
Why choose Primrose Lodge for amphetamine rehab?
At Primrose Lodge, our hugely experienced professional staff have helped countless people with amphetamine dependency get back onto the path towards healthy, happy lives. Many of our therapists have been through rehab themselves, so they understand what you are going through and can offer first-hand experience and knowledge.
Our amphetamine rehab programme includes a combination of both one-to-one and group therapy as well as therapeutic models such as Cognitive Behavioural Therapy (CBT), art therapy, meditation therapy and more.
We provide bespoke dietary and fitness plans to ensure healthy bodies as well as healthy minds. Being aware of the importance of loved ones in the recovery process and their own healing journey, we also provide a Family Recovery Programme to ensure the healing spreads throughout the entire home.
You will be taught relapse prevention techniques and life management skills to help you cope with triggers and cravings when you leave treatment. When it does come time to leave, you will begin our comprehensive aftercare programme. This involves further group therapy sessions, which will help you to stay on course during difficult moments. You will also join our Alumni Network of other former clients on their own recovery journeys. We organise messaging groups, social events and many other activities to keep you engaged and motivated.
Aftercare is vital to long-term recovery as it provides support and guidance when you need it the most. It also helps to prevent relapse by giving you a network of people who understand what you are going through and can offer advice, support and motivation.
Amphetamine addiction treatment process
When you enter rehab, you will first undergo amphetamine detoxification process. This is important as it is the period of time in which you rid your body of toxins, allowing you to start your treatment programme with a clean slate. Once you are well enough, you will begin your treatment programme, which may include:
One-to-one counselling

Cognitive Behavioural Therapy

Group therapy

Fitness and massage

Yoga and meditation

Music and art therapy

Mindfulness and acupuncture

Relapse prevention techniques
Each of these approaches has a specific purpose, and together they will provide you with the tools you need for a successful recovery.
Do I need to go to amphetamine rehab?
Addiction is cunning, and it will do everything in its power to convince you that you don't need help. But if you're reading this, it's likely that you already have an inkling that things are not as they should be.
If you're still unsure, ask yourself the following questions:
Do I lie to myself and others about my amphetamine use?

Have I tried to stop taking amphetamine but failed?

Do I need to take much larger doses than before to get the effect I crave?

Do I take amphetamine to escape difficult or unpleasant situations in my life?

Am I in financial difficulties as a result of funding my amphetamine use?

Do I experience worrying or unpleasant withdrawal symptoms when I stop taking amphetamine?

Do I think about amphetamine all the time, even in situations which have nothing to do with drug use?
If you have answered yes to any of these questions, it's likely that you are struggling and would benefit from amphetamine rehab. Get in touch with us today, and we can help you take the first step on your journey to recovery.
Amphetamine relapse
One of the most common concerns we hear from people considering rehab is that they are worried about relapsing after treatment. It's perfectly natural to feel this way, but it's important to remember that addiction is a chronic illness, and relapse is often part of the recovery process. In fact, 40-60% of people with a substance abuse disorder will relapse at some point in their recovery.
The crucial thing is not to let one slip-up completely derail your recovery and undo all the amazing progress you have made. Here are some tips for avoiding amphetamine relapse:
Lean on your support network of friends and family who will offer you love and encouragement

Commit to your aftercare programme. At Primrose Lodge, we offer a free 12-month programme which will provide you with ongoing support

Be patient with yourself. Recovery is a journey, not a destination, and it will take time

Attend Narcotics Anonymous meetings or other peer support groups

Stay active and healthy by exercising regularly and eating a balanced diet
If you or a loved one is seeking amphetamine addiction treatment, please get in touch with us today. We offer a free and confidential assessment to help you understand your options and take the first step on your journey to recovery.
Advice for loved ones
If you have a loved one who is struggling with amphetamines, it can be difficult to know how to help. The most important thing you can do is offer your love and encouragement. At Primrose Lodge, we offer family support sessions as well as special conjoints where you will be able to work through your feelings and learn how to best support your loved one in their recovery.
It is also very important to set boundaries with your loved one and remember that you cannot force someone into amphetamine addiction treatment until they are ready. Talk to them about your concerns, show them this page and explain why you think rehab could be beneficial for them.
Booking amphetamine rehab
If you're ready to start the amphetamine rehab process, get in touch with us today. We understand that you may be feeling nervous but remember that you are not alone. We will be with you every step of the way, providing you with the support and care you need to overcome your amphetamine addiction.
As our former client, Carl, explains:
"When you think there is no hope and you're in despair, that is where the window to get better is. When there is nothing left to give, it's time to hand it over. Rehab is an environment in which you are not judged or told to do things. The more you give, the more you get out of it. If you want to change your life, then it's available for you."
Frequently asked questions
How can I get access to an amphetamine rehab programme?
The NHS provides free outpatient amphetamine rehab but these programmes are hugely overstretched and have long waiting lists. The best way to get access to an amphetamine rehab programme is to contact a private provider like Primrose Lodge. We offer immediate admissions and will guide and support you from day one until long after you have left our amphetamine rehab centre.
How much does amphetamine rehab cost?
The cost of amphetamine rehab varies depending on the amphetamine recovery centre you attend and the length of your rehab programme. While the longer you stay in rehab the better, we understand that not everyone can commit to a lengthy programme. This is why Primrose Lodge offers four different lengths of amphetamine rehab programmes to fit as many people's schedules and budgets as possible. These are two weeks, four weeks, eight weeks and twelve weeks.