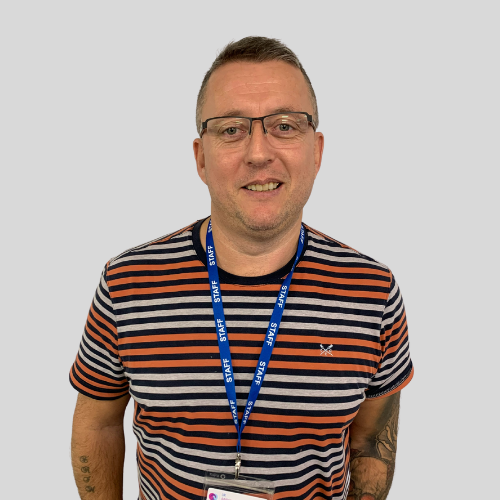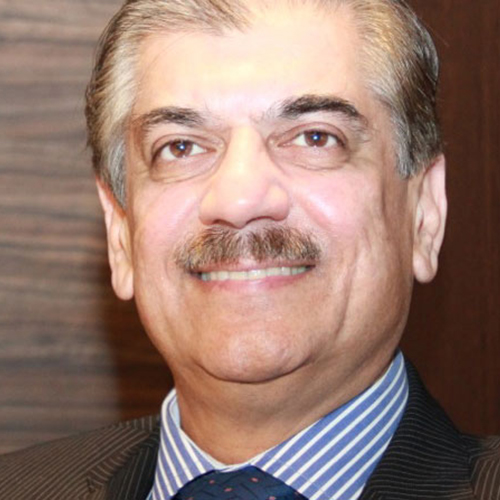 Last Updated:
January 3rd, 2023
Oxycodone addiction and treatment
Oxycodone addiction has long been an issue in the US, but it is also a real threat to public health in the UK. An observational study published by The Lancet found that the UK is the highest per capita consumer of prescription opioids in the world.
Please know that you are not alone, and there is help available at oxycodone rehab. Read on to learn more about this drug, common oxycodone addiction effects and the benefits of outpatient and inpatient rehab.
How addictive is oxycodone?
Oxycodone is a powerful analgesic opioid that is used in medicine as a cancer treatment, and to treat injuries or pain after an operation. This drug can be found in the following products:
Oxycodone-CR

OxyContin

Oxaydo

Oxynorm

Percocet

Percodan

Tylox

Xtampza ER
Doctors usually prescribe oxycodone to patients as a treatment for chronic pain. If your doctor has prescribed oxycodone to you, then you should be taking the correct amount of your medication for relief from your chronic pain. However, you may have acquired oxycodone without a doctor's prescription, or are taking a higher quantity than your prescribed dosage. If this is the case, you may have an addiction to oxycodone.
Some people become addicted to oxycodone when they begin to take the drug for recreational use. As a narcotic drug, oxycodone induces a pleasurable 'high' that can make you feel very relaxed, happy and secure. Unfortunately, this can quickly develop your tolerance to oxycodone, meaning that you may take increasing amounts to chase your high. When your body and mind become dependent on the drug, you may start to experience the effects of oxycodone addiction.
Others may abuse oxycodone because they believe that an increased dosage will help to eliminate their pain in a shorter space of time. In reality, self-medicating can be very dangerous. Taking more oxycodone than is recommended can, unfortunately, worsen your pain as your body starts to experience the withdrawal symptoms of oxycodone addiction.
Oxycodone addiction signs and symptoms
As oxycodone is available on prescription, it may be easier for people to initially hide their oxycodone addiction. Nonetheless, if somebody begins to chronically abuse oxycodone, they will likely exhibit strange behaviours and warning signs of addiction. Here are some of the common oxycodone addiction side effects and symptoms that you may see:
In yourself…
You have experienced a change in your appetite

You find it hard to sleep or concentrate when you are awake

You take more and more oxycodone to achieve your desired high / pain management

You feel as if you cannot stop taking oxycodone, even when it causes you problems

You spend most of your time thinking about your next dosage and where you can find more oxycodone

You experience distressing withdrawal symptoms when you don't take oxycodone

You try to acquire additional prescriptions for oxycodone from different doctors

You steal oxycodone or purchase it illegally on the black market

You take oxycodone even when it is dangerous to do so, such as when you are caring for a child, operating a vehicle or consuming other drugs and alcohol

You hide your actions or lie to others about your oxycodone abuse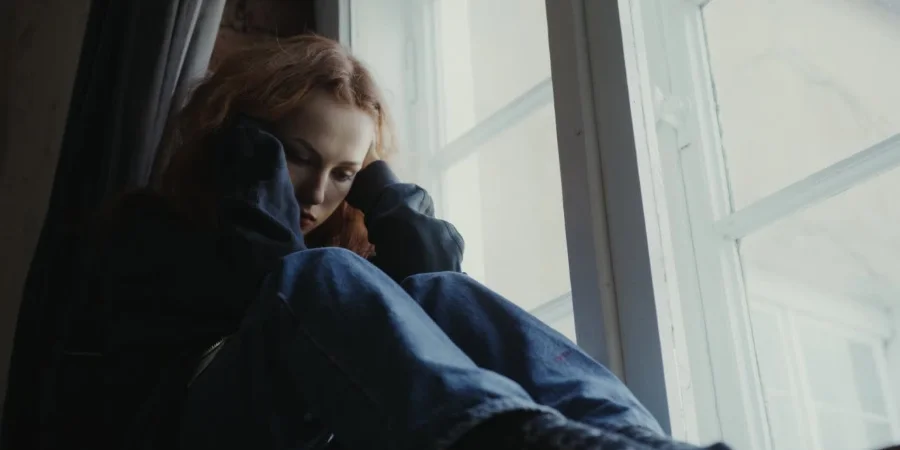 In a friend or family member…
They have sudden mood swings and angry outbursts

They display high levels of anxiety and paranoia

They become very agitated when somebody raises the subject of oxycodone

They present psychomotor difficulties, such as slow movements, poor coordination and slurred speech

They have trouble making judgements or recalling events

They neglect their work commitments or responsibilities to their loved ones

They regularly ask to borrow money or for a place to stay

They disappear for long periods without reason or a rational explanation

They seem withdrawn and isolated from their friends and family
Three common myths about oxycodone addiction
Unfortunately, there are many misconceptions about oxycodone that can influence how people approach and use this drug. So, we would like to dispel a few myths about oxycodone addiction that we hear all too often:
"Oxycodone is not as dangerous as other opioids"
Oxycodone may be available on prescription, but this does not mean that it is less dangerous or addictive than other opioids or opiates. Chronic oxycodone addiction can cause many long-term health complications, such as libido problems, osteoporosis and chronic constipation, which can lead to bowel obstruction.
"Oxycodone withdrawal symptoms are not that serious"
If you have an addiction to oxycodone, you can experience very dangerous withdrawal symptoms, like severe body pain, depression, anxiety, nausea and suicidal thoughts. These include, but are not limited to:
Severe body pain

Muscle cramps or spasms

High body temperature

Irritability and agitation

Sweating

Nausea

Diarrhoea

Depression

Anxiety

Suicidal thoughts
If you are worried about oxycodone withdrawal symptoms, please know that you don't have to go through them alone. At Primrose Lodge, our highly-qualified team will provide around the clock medical care to ease your symptoms. We will also offer consistent emotional support as your body and mind adjust to life without oxycodone.
"You cannot overdose on oxycodone"
This is the most dangerous oxycodone myth. Sadly, oxycodone addiction can result in an overdose. Injecting or snorting this drug can increase the chances of an overdose. This is because oxycodone is designed to be taken orally so that it is slowly released into the body. However, any form of dispensation can cause an oxycodone overdose if you are taking an excessive amount of this drug.
Here are some of the key symptoms of an oxycodone overdose to look out for:
Clammy or cold skin

Constricted pupils

A bluish colour in the lips and fingertips

Slurred speech

Sudden confusion and drowsiness

Vomiting

Constipation

Respiratory difficulties

Slow heart rate

Low blood pressure

Weak pulse

Seizures

Coma
Outpatient and inpatient oxycodone rehab
Fortunately, you can receive treatment for this addiction at oxycodone rehab. Oxycodone addiction treatment is available at outpatient and inpatient rehabilitation clinics around the UK.
Primrose Lodge is one of eight UKAT facilities around England. We offer inpatient rehab programmes so that our clients can be in a safe, secure environment as they begin to focus their time and energy on addiction recovery. Furthermore, oxycodone addiction requires medical detox, which our highly-trained medical team can provide here at Primrose Lodge.
We urge you not to attempt oxycodone detox alone or at home. You need to receive medical assistance as you detox from oxycodone, which you can find at an outpatient or inpatient rehab centre.
Oxycodone detox: what are the withdrawal symptoms?
Detoxing from oxycodone fundamentally means ceasing oxycodone use. However, because your body has become adjusted to the drug, it will get a shock when you suddenly remove it, causing your body's chemicals to become temporarily imbalanced. This shows itself in various physical and mental oxycodone withdrawal symptoms.
Oxycodone withdrawal symptoms will start to emerge within twenty-four hours after ceasing oxycodone use. Symptoms usually peak around day three and then gradually disperse over the course of five-ten days.
Some of the common oxycodone withdrawal symptoms are:
Anxiety

Agitation

Sleep problems

Muscle aches

Diarrhoea

Perspiration

Mood swings

Depression

Tremors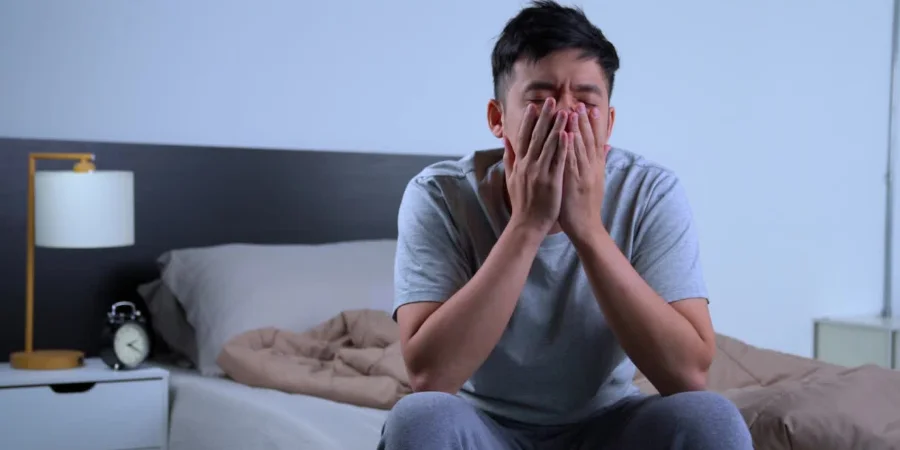 At Primrose Lodge, we take care of your oxycodone detox as part of our supportive recovery programme. While you withdraw, you'll be involved in our range of therapy treatments to help refocus your attention and take comfort in the support of the group. We appreciate oxycodone withdrawal may initially seem unpleasant. However, rest assured that the withdrawal symptoms don't last too long, and our medical experts will make the process as comfortable as possible for you.
Our oxycodone rehab programme
The oxycodone rehab programme at Primrose Lodge has been carefully curated to psychological therapies, group sessions, holistic treatments and aftercare.
Regardless of their addiction, all clients attend the same meetings throughout their treatment programme. Primrose Lodge is a safe space for clients to share their stories, overcome their trauma and work together to face the underlying issues of their addiction.
Despite the structured nature of our rehab programme, you will be introduced to a plethora of holistic therapies, such as art therapy, meditation sessions and Dialectical Behavioural Therapy, so you can decide which resonates best with your recovery plan.
This is why we believe that a holistic rehab programme is vital to your recovery from oxycodone addiction. Our form of inpatient oxycodone rehab treats the physical symptoms of addiction through detox, but also the psychological side of addiction during therapy. By treating both aspects of oxycodone addiction, you will have the best chance of making a full and long-term recovery.
Next steps toward oxycodone addiction recovery
We know just how hard life can be after you leave rehab. It can be difficult to stay sober when you are faced with your normal tasks and responsibilities. Therefore, we support our clients as they adjust to life after oxycodone rehab through our one-year's free aftercare programme.
Should you join our aftercare programme, you will be invited to regular group therapy sessions. These sessions can help you to stay motivated about your recovery from oxycodone addiction during any particularly hard times or intense cravings. Completing your oxycodone rehab programme here at Primrose Lodge also means that you can join our Alumni programme. The Alumni team provides you with an ongoing support system with the friends you have made during oxycodone rehab.
Always remember that rehab only works for people who are ready to leave their addiction behind. If you or a loved one is currently struggling with oxycodone addiction and ready to live a happier, healthier life, please get in touch or call now on 0203 553 9263. Our friendly admissions team can discuss your options and quickly arrange your oxycodone rehab programme at Primrose Lodge.
Frequently asked questions
How much does oxycodone rehab cost?
How much oxycodone rehab costs will depend on several factors, such as how long you choose to stay at our centre and any specific needs or requirements that you have. However, at Primrose Lodge we always endeavour to provide affordable addiction treatment for anyone who needs help.
How long does oxycodone rehab take?
At Primrose Lodge, we offer oxycodone rehab programmes which range from two to twelve weeks. The recommended length of stay will vary from person to person, however, we always advise that clients remain in treatment for at least twenty-eight days. This way, they will have ample time to fully engage with the treatment available to them.