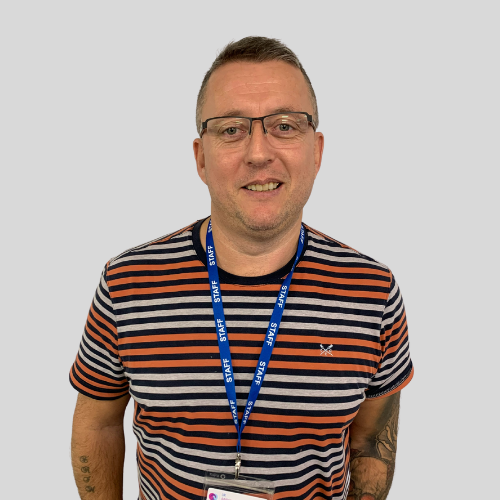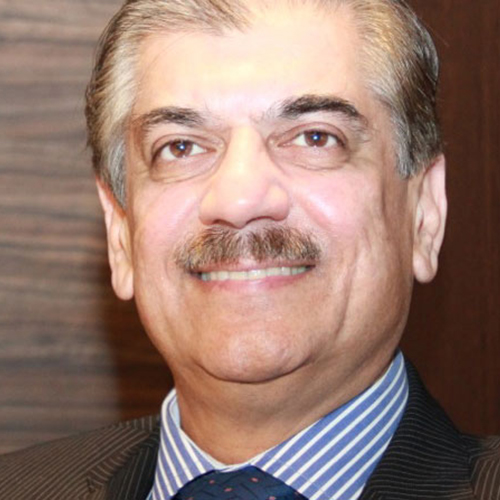 Last Updated:
April 10th, 2023
Heroin rehab
Heroin is notorious for being one of the most dangerous and addictive drugs on the market. If heroin addiction has you within its grips, is taking over your life, or is destroying your health, relationships, career, or finances, then it is time to seek professional help. Heroin rehab offers comprehensive treatment plans, with completedetox from heroin and boosting your chances of a successful recovery.
What can I expect from heroin rehab treatment?
At our state of the art rehab centre, Primrose Lodge, in the heart of Surrey, we pride ourselves on creating a safe, nurturing, and non-judgemental environment where our patients can heal. Every aspect of your recovery is considered with our holistic programme, targeting the physical, psychological, emotional, and spiritual healing that you will need for a successful recovery.
Our Primrose Lodge client, Carl, shared his experiences, saying:
"It's just an environment in which you are not judged. You're not told to do things. The more you give, the more you get out of it. If you want to change then it's available for you."
Heroin recovery is often associated with high chances of relapse because of the intense withdrawal symptoms you face. At our private inpatient rehab centre, you will be provided with 24/7 support and care as you go through this stage, with professionals on hand to offer medical assistance and ensure you are comfortable as your body expels any substances. This process is essential for a safe and successful heroin detox.
Addiction goes beyond physical dependency and affects your psychological health, as well as your emotional well-being. For many people, they begin using heroin as a way to cope with childhood trauma, mental health issues, as a way to escape extreme hardships or to distract themselves from unpleasant realities around them.
Rehabilitation and therapy allows you to investigate the causes of your heroin use, and most importantly teaches you how to cope without heroin going forwards, sharing essential relapse prevention techniques and ensuring a sustainable recovery.
Do I need heroin rehab?
Due to its highly addictive nature, heroin tolerance and dependence can quickly take hold, making it very difficult to quit without professional help. You may experience excruciating withdrawal symptoms if ever you try to stop. You may also notice your need for heroin growing as it begins to seep into every corner of your life.
Take our quick quiz to find out if heroin rehab is the right choice for you.
The Quiz:
Have you ever felt ashamed or guilty about your drug use?

Have you ever felt as though you can't feel happy without heroin?

Are your relationships deteriorating as a result of heroin?

Have your friends or family ever expressed concerns about your drug use?

Does obtaining heroin take priority over paying rent or bills?

Do you ever miss work as a result of your heroin use?

Have you lost your job as a result of your heroin use?

Have you ever tried to stop taking heroin but couldn't?

When not using, do you find yourself thinking about or obsessing over heroin?

Have you ever borrowed money or stolen something in order to obtain heroin?

Have you ever abandoned other commitments or hobbies as a result of your heroin use?

Over time, have you noticed yourself needing higher doses of heroin to achieve a high?

Have you ever experienced withdrawal symptoms or felt unwell after stopping drug use?

Do you continue to take heroin despite knowing the negative consequences it is having?

Have you experienced any health issues as a result of heroin, such as skin abscesses, liver, kidney, or lung problems, menstrual issues, or others?
If you have answered yes to any of these questions, you should consider treatment for your heroin addiction. You don't need to wait until rock bottom to seek help – the sooner you begin treatment, the easier your recovery will be. Our team of professionals can assist you every step of the way.
Maintaining long-term recovery from heroin
Unfortunately, the rates of relapse for heroin are one of the highest, with seventy-two to eighty-eight percent of heroin addicts relapsing after twelve to thirty-six months. Aftercare is, therefore, an indispensable part of your recovery and vital for maintaining success. At Primrose Lodge, we offer twelve months of free aftercare to our patients, weekly therapy sessions, one-to-one therapy, phone assistance whenever you need it, and an Alumni programme. We also recommend joining groups like Drug Addicts Anonymous (DAA), where you can receive support from others going through similar experiences.
Heroin rehab for young adults
Sadly, heroin addiction is not just an adult problem and can cause severe damage to adolescent users. If you're concerned that your teenager may be abusing heroin, don't hesitate to contact us.
Our therapists work with teenagers to help them uncover underlying factors that may have led to their drug use, such as stress, conflict, and other difficulties they may have experienced in their life. These issues are addressed using several techniques specifically designed to suit the needs of your child. Treatment is provided in a safe and controlled environment at our sister rehab centre in Banbury, Oxfordshire, where clients can be monitored every step of the way.
Booking heroin rehab
With heroin being the dangerous drug that it is, we don't recommend delaying treatment even for a minute. If any of the points on this page have hit home, don't hesitate to get in touch. Taking the first step in your recovery is often the most difficult, but it could also be the start of a happy, healthy, and fulfilling life.
Myths about heroin rehab
Heroin rehab is only for the rich and famous…
This is a common misconception when it comes to rehab, and whilst it's true you'll need to pay for private rehab yourself when you compare this to the cost of maintaining a heroin addiction over time, it's easy to see that rehab is the more sensible and affordable choice. Many rehabs offer assistance with payment plans, or you could ask family and friends for help covering the cost of treatment. Rehab is not just for celebrities!
Completing heroin rehab means I have fully recovered…
Addiction is, unfortunately, a long-term, and sometimes even a life-long, battle, with a high potential for relapse. When you return to day-to-day life, you are exposed to stressors and triggers which can lead you to use again. This does not, however, mean failure and is why ongoing aftercare is so important. Our treatment plan will help you to pinpoint your stressors and give you the coping mechanisms you need to avoid relapse.
I will lose my job if I go to heroin rehab…
Admitting to and discussing your drug use is never easy, especially in the workplace. Whilst most employment contracts will prohibit the use of illegal substances; your employer also has a duty of care towards you under the Health and Safety Act 1974. Under this Act, addiction is referred to as a medical condition and should be treated as such. Before you talk to your superior at work, make sure you have a diagnosis from your doctor, including a doctor's note. As this is a diagnosable condition, you should be eligible for sick pay when you attend inpatient rehab.
Heroin rehab works for everyone…
Rehab doesn't work for those who are not ready and willing to make a change – forcing someone into rehab does not mean they will recover. Rehab does not do the work for people. Instead it offers them the tools to work on recovery – it takes a lot of hard work and dedication from patients.
Heroin rehab is like prison…
At Primrose Lodge, we provide a safe and nurturing environment where our main goal is to facilitate your recovery. Your days will be structured, but every single one of our patients is treated as an individual. One of our clients said:
"[The staff] came over and shook my hands and welcomed me, and I felt safe for the first time in ages."
Frequently asked questions
How can I get a loved one to go to heroin rehab?
If you believe a family member needs heroin rehab, it is important to approach them in the right way. Remain calm, kind and understanding – forcing them into rehab or guilt-tripping them will not work. Instead, you should educate yourself on the heroin treatment options available, express your concerns and encourage them to get the help they need. Many times speaking to a therapist or counsellor yourself can help to guide you through this difficult process.
Does heroin rehab treat co-occurring disorders?
Yes, heroin rehab can help to treat co-occurring disorders such as anxiety, depression and PTSD. It is common for our clients to suffer from mental health issues as well as heroin addiction, with both conditions working to exacerbate the other and leading to vicious cycles of drug abuse. The extensive therapy offered in heroin rehab will teach you how to process negative emotions and cope with them in a healthier way, ultimately leading to a fresher, happier outlook on life.