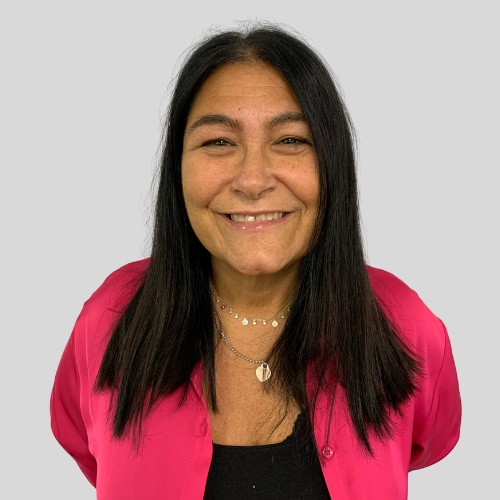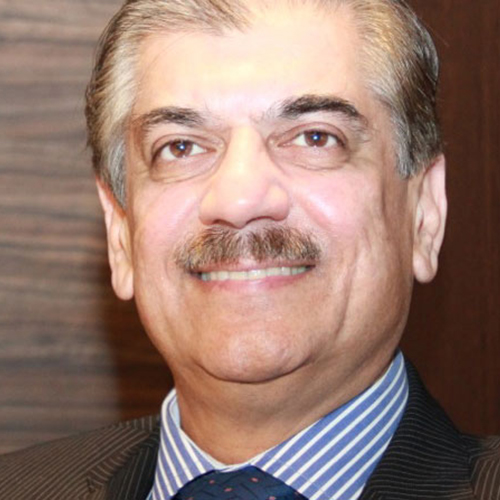 Last Updated:
April 10th, 2023
Ecstasy rehab
Are you contemplating MDMA or ecstasy rehab, or would you like to learn more about it? In recent years we have seen a 3.8% increase in drug-related deaths recorded in England and Wales, with 4,561 deaths registered in 2020 for drug poisoning, so the time to seek ecstasy treatment is now.
Ecstasy is one of the most popular drugs used amongst young people, with its dangers affecting not only the user but those closest to them too. If ecstasy is negatively impacting your life in any way, it is never too early or late to seek professional help in the form of ecstasy rehab.
What is ecstasy addiction treatment?
There are two stages to MDMA and ecstasy rehab – the first is detox, which addresses the physical cocaine dependence, and this is then followed by therapy. As a drug commonly used by young people at parties and nightclubs, ecstasy abuse usually begins as a result of peer pressure or curiosity. Young people may turn to ecstasy as a form of escapism after experiencing trauma, to self-medicate underlying mental health issues, or to boost self-confidence.
Using a combination of cognitive and dialectical therapies, as well as group and one-to-one counselling, our team of experts will help you to uncover the reasons why you turn to ecstasy. You will learn vital relapse prevention techniques, as well as coping mechanisms that you can take forward into your daily life.
What to expect from ecstasy rehab at Primrose Lodge
At Primrose Lodge rehab  our facility provides comprehensive, evidence-based treatment to all those suffering from MDMA or ecstasy addiction. Our team recognises that everyone's journey is unique, and this is reflected in our holistic approach to treatment. Our CQC-registered rehab provides access to resources found at few other rehab centres, including a medically supervised detox and a variety of innovative therapies to help you on your path to a happy, healthy life.
The Primrose lodge team can also guide you in exercise, nutrition, yoga and meditation, music, art therapy, and acupuncture, all of which may assist you on your road to sobriety.
Our rehabilitation programme can be tailored to suit your own unique needs; however, we typically provide a 28-day programme. If your addiction is particularly severe and you require more help, we can offer a more extensive plan.
The benefits of ecstasy addiction treatment
Whilst there are many treatment options to choose from, including NHS and community treatment services and private rehabilitation centres, the success of your recovery and ongoing sobriety will depend on choosing the right programme for you.
Primrose Lodge is proud to offer a holistic approach to treatment, not only treating your physical symptoms but the psychological ones too. Some of the benefits we provide include:
Safe and nurturing environment

Medical detox with 24/7 care and support

Ability to overcome the root causes of addiction

Experienced team of doctors and therapists

Look, feel, and sleep better

Regain confidence

Learn techniques for relapse prevention

Twelve months of complimentary aftercare support

Family recovery programme
Drug treatment services provided by NHS trusts, communities, and other charities are alternative treatment options seen across the UK and are freely accessible to local residents. You may, however, experience long waiting lists and less intensive care, putting you at a greater risk of relapsing.
Do I need ecstasy rehab?
The first step in recovery is admitting you have a problem – MDMA or ecstasy may be causing difficulties with friends and family, your career, finances, and of course, your own health and wellbeing. You do not need to be consuming ecstasy every day to be addicted. However, you may experience these symptoms:
Confusion and memory loss

Inability to stop or cut down on drug use

Withdrawal symptoms if you do stop

Muscle and joint pains, especially in the jaw (from clenching)

Anxiety and depression

Insomnia

Fatigue

Reduced appetite

Paranoia

Hallucinations

Psychosis
You don't need to wait until rock bottom to seek help. The earlier you start ecstasy treatment, the easier your recovery process will be. If you have noticed any of the above signs, our team is here to help you.
Our Primrose Lodge client, Ellen, gave advice to anyone thinking about rehab, saying:
"Be honest, be brave, be prepared to put as much effort into recovery as you have into your addiction and you won't regret it. Your life will begin."
If you are concerned about a family member's drug use, your help and support could mean a turning point for them. They may be in denial or overlooking the dangers of their behaviour, but it is important to talk to them about your worries. Our team can offer you guidance and aid in an intervention with the help of a professional interventionist, giving you the best chance of getting through to your loved one.
Ecstasy support for young people
Typically a drug used by young people on the party scene, it is all too common to see teenagers with an MDMA or ecstasy abuse problem. If you're concerned that a young person may be abusing ecstasy, don't hesitate to contact us.
Treatment for those under-18 is provided in a safe and controlled environment at our sister centre, Banbury Lodge, where patients can be monitored every step of the way. Our therapists work with clients to help them uncover underlying factors that may have led to their drug use, such as stress, conflict, and other difficulties they may have experienced in their life. These issues are addressed using several techniques specifically designed to suit your child's needs.
Ecstasy rehab aftercare
Recovery from the clutch of ecstasy is a life-long process and doesn't end after a rehab or therapy programme is completed. Aftercare is vital to maintain your sobriety and prevent relapse. At Primrose Lodge, we offer twelve months of free weekly aftercare to our patients – this includes outpatient support, weekly therapy sessions, one-to-one therapy, phone assistance whenever you need it, and an Alumni programme. We also recommend joining groups like Drug Addicts Anonymous (DAA), where you can receive support from others going through similar experiences.
Supporting a loved one in ecstasy rehab
If you suspect a family member is addicted to MDMA or ecstasy, it can cause a lot of worry and anxiety. It is often difficult to broach the subject or know what to do to help them during this emotional and stressful time. Once you have identified signs of drug addiction in a loved one, there are steps you can take to guide them towards treatment. These include:
Talking calmly to your loved one in a non-judgemental way, preferably when they are sober

Listening to them and offering your support

Avoid blaming them – remember addiction is just like any other illness

Researching ecstasy addiction treatment options that you can share with your loved one

Staging an intervention with a professional interventionist
Unfortunately, there are times when no amount of talking will lead to a successful rehab admission. It is important to remember that the person must want to get help for treatment to work. If this is the case, you must set boundaries and ensure your own wellbeing during this time.
How much does ecstasy addiction treatment cost?
The cost of ecstasy rehab varies depending on a number of different factors, including the location of the treatment facility, the type of programme, as well as the length of the programme.
Although the cost is considered high in some cases, when you compare this to the cost of maintaining your addiction over time and the detrimental side effects to your health and day-to-day life, ecstasy rehab is markedly the more sensible option.
Booking ecstasy rehab
If you can relate to any of the points on this page, don't hesitate to get in touch. Whilst it may feel nerve-wracking, taking this first step towards your ecstasy addiction treatment may be the defining moment in your journey to health and happiness.
Frequently asked questions
What does a typical day in ecstasy rehab look like?
A typical day in ecstasy rehab will start with a nourishing breakfast, followed by therapy sessions, lectures and workshops. You will have the opportunity to engage in mood-boosting exercises and supportive treatments such as yoga and art therapy. Lunch and dinner will also be provided, and you will have some free time to go for a walk, watch TV or read a book. Each day will be mapped out, keeping you busy and focused on your goals.
How can I prevent relapse after ecstasy rehab?
Remaining in control of your urges once you leave ecstasy rehab can, at times, be incredibly difficult. There are a few things you can do to prevent relapse, including being aware of your triggers, staying active and busy, focusing on positive experiences and self-care and engaging with an aftercare programme. Most importantly, relapse should not be considered a failure. In fact, it often comes part and parcel with recovery and can be used as a learning curve as you continue your journey to sobriety.