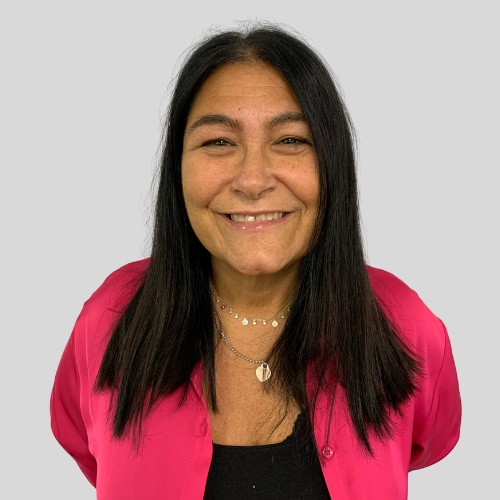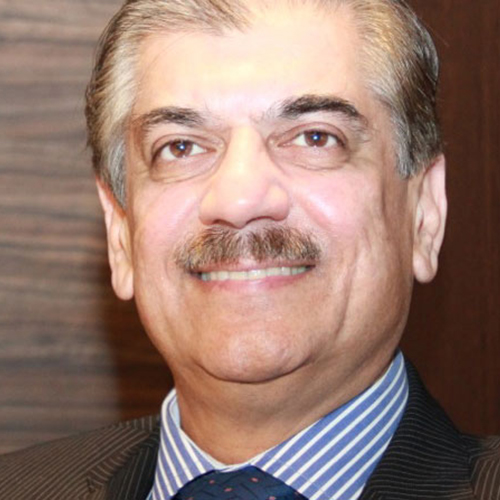 Last Updated:
January 10th, 2023
Gambling rehab
Of all addictions, gambling is potentially the most expensive in terms of money. It is possible for you to lose everything you have with one unlucky hand or spin of the roulette wheel, leaving yourself and your family in big financial trouble. However, through effective gambling treatment at a professional rehab centre, it is possible to overcome your dependency and start a new life free of gambling addiction at Primrose Lodge.
We know that finding the right gambling treatment for you can prove daunting, so this page has everything you need to know about gambling rehab, from the different options available to the types of therapy available. We will also help you to recognise if you need gambling rehab and provide advice for loved ones.
What is gambling rehab?
Gambling is often used to cope with difficult life situations or to relieve the symptoms of a mental health condition. Gambling rehab is a set programme that you work through with addiction specialists to overcome these compulsions and learn healthy coping mechanisms. You will come to understand your underlying causes so that you can develop healthier coping mechanisms. This will give you the best chance of overcoming your gambling addiction and attaining long-term recovery.
As our former client, Simon, explains:
"When I went to rehab, I was given a toolbox with tools like meditation, breathing work, therapies and art. These support you to stop gambling and resist the urge to start again."
Why is gambling rehab important?
If you have a long-standing addiction to gambling, you may have tried to quit on your own or had conversations with loved ones who don't understand why you can't just stop. The reality is that gambling addiction is a complex, multi-faceted condition with underlying causes which vary from person to person. Until you address your causes and addictive triggers, overcoming an addiction to gambling can be next to impossible.
Effective rehab requires a holistic approach to gambling addiction treatment which will benefit you physically, mentally and spiritually. That is why the best gambling addiction recovery programme provides a variety of therapy models delivered in a comfortable, peaceful environment where you can focus on your recovery.
What gambling rehab options are there?
There are two main rehab options available for gambling addiction for you to consider; these are outpatient rehab and inpatient rehab.
Outpatient rehab
Outpatient treatment involves going to a day rehab centre a few times a week for group therapy. While this may seem like a convenient option because you can stay at home during your treatment, most experts agree that it doesn't provide the holistic environment needed for effective recovery.
Inpatient rehab
Inpatient treatment involves a stay at a residential gambling rehab centre. This has long been established as the best treatment for gambling addiction because it provides the holistic, immersive environment that is so crucial for recovery. At gambling rehab, you will undergo your treatment programme in pleasant, tranquil surroundings where you can focus entirely on your recovery without the distractions – and, crucially, the temptations – of the outside world.
Inpatient gambling rehab at Primrose Lodge
Primrose Lodge is a first-class residential rehab in Surrey where our experienced, professional staff have helped countless addicts get back onto the path towards healthy, happy lives. Our gambling addiction treatment programmes consist of two stages: therapy and aftercare.
Therapy is a vital aspect of addiction recovery, and our therapy includes both one-to-one and group settings, both of which are considered vital for gaining valuable new perspectives on addiction. Group therapy, in particular, can also provide an important peer group with whom to share experiences and advice and provide support at critical times. Staying connected to other people is crucial for recovery because gambling addiction thrives when it is able to isolate you. That is why our gambling rehabs and treatment programmes are designed to create a sense of community and mutual support throughout your stay.
In addition to group and one-to-one therapy, we also offer additional models such as cognitive behavioural therapy (CBT), art therapy, meditation therapy and mindfulness, as well as diet and fitness plans to ensure healthy bodies as well as healthy minds.
We are also aware of the importance of loved ones in the recovery process – as well as the impact on them of gambling addiction – and so provide a Family Recovery Programme to ensure the healing spreads throughout the entire home.
To learn more about our gambling addiction treatment at Primrose Lodge, get in touch with us today. We can help you take the first step on the road to recovery.
Do I need gambling rehab?
You may think it cliché, but if you think you have a gambling problem, you will benefit from gambling rehab. However, there are a number of harder symptoms which may indicate that it is time for you to seek help for your gambling addiction. Here are some questions to ask yourself:
Have I got into debt because of my gambling?

Has my work or education suffered because of my gambling?

Have I committed a crime to fund my gambling?

Have I lied about the scale of my gambling?

Do I think obsessively about gambling?

Do I get irritable when I am unable to gamble?

Is my gambling use beginning to threaten my relationships?

Do I find myself gambling with increasingly high stakes to get the same excitement?

Do I gamble to escape unpleasant aspects of my life and make myself feel better?
If you answered yes to any of these questions, get in touch with the Primrose Lodge team, and we can talk you through our approach to the treatment of gambling addiction.
Avoiding gambling addiction relapse
It can be hard to accept, especially when you have put so much energy into your gambling addiction treatment, but relapses are very common. In fact, as many as 70% of people who go to gambling rehab will experience a relapse at some point after leaving.
The important thing is to recognise when you are at risk of relapse and to take steps to avert it. If you are worried about yourself or a loved one relapsing, here are some of the signs for you to look out for:
Losing faith in the gambling rehab process

Making excuses for why recovery isn't working

Trying to convince loved ones that there is no longer an issue

Arguing that the addiction is cured, so having one little bet won't hurt

Becoming constantly distracted by or obsessed with gambling

Exposing oneself to situations where there is gambling

Falling back into old habits or meeting up with old friends who are bad influences
Gambling cravings can creep up on you slowly or can suddenly arise. The important thing is to acknowledge your feelings and take immediate steps. Hopefully, after completing gambling rehab, you or your loved one will be able to use the tools acquired during gambling addiction treatment to resist the urges. This is different for different people but may involve breathing exercises, speaking to a counsellor or gambling addiction sponsor or simply removing yourself from the situation. Fully immersing yourself in your gambling rehab aftercare programme can also be a huge help in dealing with difficult moments.
What if I do relapse?
If you do relapse, it is absolutely vital that you don't let one slip up completely derail your recovery. While 70% of people who have undergone treatment for a gambling addiction will relapse at least once, it's important to know that many of these people do ultimately overcome their addiction. Some may never relapse again; others may relapse many more times. Everyone's journey is different. What is important is that you don't dwell on your setbacks but instead focus on your achievements and let them give you the encouragement you need to keep going. Likewise, if your friend or family has relapsed, remind them of how far they have come and that you are there to support them.
What happens after you leave gambling rehab?
It can be challenging for you to leave rehab and return to your regular life. This is why aftercare is so important. While rehab sets you on the path to recovery, aftercare helps you stay on that path. An effective aftercare programme will ensure that you are never alone in dealing with the transition and are fully supported during difficult moments.
Our aftercare programme includes everything from telephone-based support to weekly group therapy sessions. You will also be invited to join our Alumni Network (a service unique to Primrose Lodge and other UKAT gambling rehab centres), where you will be able to connect with other clients who are on their own recovery journeys. This provides mutual support and understanding during the most difficult moments.
Get in touch with us today, and with our help, you can achieve your goal of full and permanent recovery from gambling addiction.
Frequently asked questions
Is gambling addiction a mental health condition?
The DSM-V recognises gambling disorder as a mental health condition. It is defined as a persistent and recurrent problematic gambling behaviour that disrupts your personal, family or vocational pursuits. People suffering from gambling disorder experience significant impairment in psychological, physical, social and occupational functioning. They may also have difficulty controlling their urges to gamble even when they are aware of the devastating effects it can have on their lives.
Can you ever go back to recreational gambling after undergoing gambling rehab?
It is never advisable to go back to recreational gambling after undergoing rehab for gambling addiction. It is important to remember that the goal of treatment is not to enable you to gamble but to help you overcome gambling addiction and learn to manage the underlying causes of the condition. You may think that you have control of your behaviour after gambling rehab but even after successful treatment, you need to be extra diligent and take steps to protect yourself from relapse.