Last Updated:
February 2nd, 2023
Aftercare
Making a choice to live in a rehabilitation centre and battle your addiction head-on can seem like an overwhelming task. Leaving home and temporarily residing in a new environment is a big decision, but it can also be a very transformative one. However, you might be thinking, what happens when I must leave a rehab centre, and how could I possibly adjust back to everyday living once I return home?
At Primrose Lodge, we understand that going back to life newly sober isn't always easy. This is why we sought to provide one year's free aftercare to all our clients, ensuring that they never need to feel alone once they leave the doors of our facility. Below, we will take a closer look at aftercare at Primrose Lodge, exploring what it entails and all the benefits that come from this wonderful programme.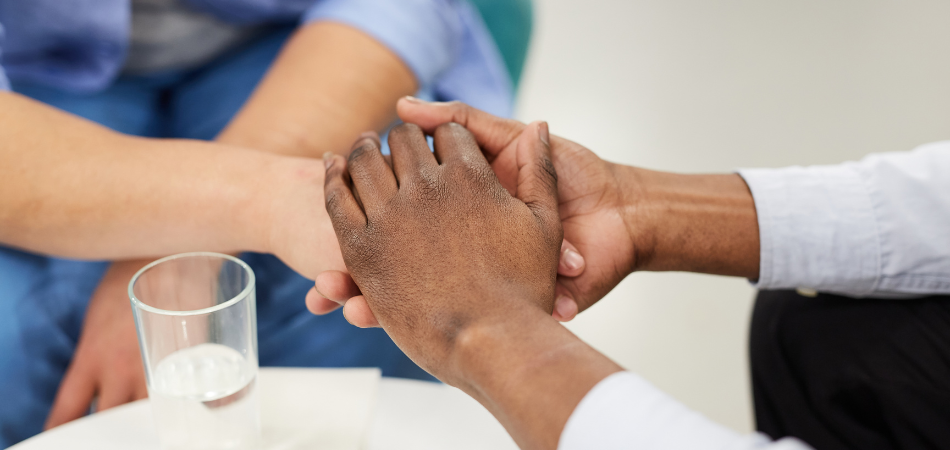 Aftercare at Primrose Lodge
Addiction is a complex illness, one which can impact a person's ability to act and think rationally. When it is not properly addressed, addiction can wreak havoc on an individual's health, personal life, and finances. One of the most effective forms of treatment for addiction is a course of drug or alcohol detox alongside rehab, bringing clients to a safe, constructive space where they can address their issues head-on and with the support of trained professionals.
Some clients often hold the misconception that once they have completed primary care, they will be cured of their addiction. However, it is important to remember that recovery does not end once treatment stops, and effort must be put in each and every day to ensure lasting recovery.
Aftercare is a programme designed to bridge the gap between rehab and daily life, helping clients adjust back to their every day with enough support that their recovery need not be put at risk. At Primrose Lodge, each client who has completed a primary care programme with us has access to one year of free aftercare.
This will allow them to catch up with other ex-clients alongside a trained counsellor to talk through their issues in a safe, judgment-free zone. Aftercare sessions are held each week through online meetings, and individuals find this structure highly beneficial to keep the momentum of their recovery going.
Benefits of aftercare
Here are some of the benefits of aftercare at Primrose Lodge:
A smoother transition
One of the best parts about residential rehab treatment comes with an opportunity to take some space from your every day, separating yourself from some of the triggers that can make newfound sobriety so difficult.
But what happens when you return home from a centre, and what are some of the challenges that come with this journey? Unfortunately, many individuals can find themselves returning back to old habits once they leave a treatment facility.
Preventing relapse
Addiction is a chronic, relapsing condition that directly targets the brain. Involving far more than simple 'willpower', addiction can cause fatal consequences to the affected individual's mental, physical, and emotional health. For those who are dependent on habit-forming substances or behaviours, there is a very high chance of relapse when it is left untreated.
At Primrose Lodge, our treatment programme sets a firm foundation for recovery, but aftercare can also help them adapt to some of the triggers and challenges associated with daily life. Through aftercare, past clients are provided with a community of support and care, a sounding board for any issues that may be worrying them, a chance to share in their progress and inspire others and the further opportunity to benefit from therapy if needed.
Reach out today
At our centre, we pride ourselves on the continuity of care and support we have with our clients and each and every member of UKAT Alumni. For any more information about Primrose Lodge and what we can do to help you, do not hesitate to contact a member of our friendly admissions team right away.
Frequently asked questions
How long does aftercare last?
At Primrose Lodge, we offer our clients up to one year's free aftercare, along with lifetime access to UKAT Alumni, one of the largest recovery networks in the UK.
Do I have to go to aftercare sessions?
You are under absolutely no obligation to attend aftercare sessions if you do not want to, and, ultimately, this is a decision that only you can make. However, we would always advise that ex-clients make an effort to engage with their support system, as this will ensure the highest chances of a successful recovery.