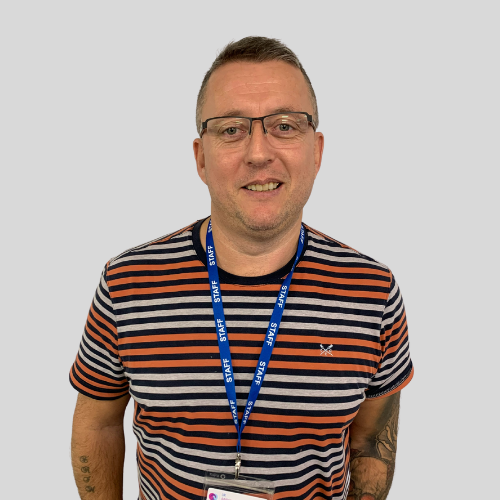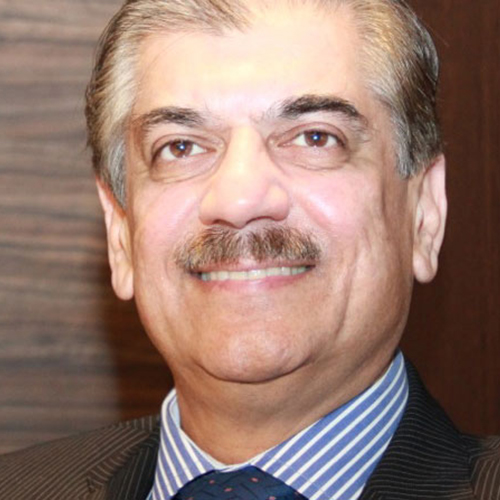 Last Updated:
January 10th, 2023
Eating Disorder Rehab
If you are reading this page, you may know someone who is suffering from an eating disorder or you think you may be experiencing one yourself. Researching eating disorder rehab is such an important first step towards recovery, and you are never alone in seeking help.
Eating disorder rehab can play a vital part in beginning your recovery journey. We have provided details about the different types of eating disorder treatments offered at Primrose Lodge, what happens during the rehab programme and how you can continue your eating disorder recovery once you leave inpatient rehab.
Different types of eating disorder rehab
Eating disorder treatment can be delivered in two different formats: outpatient and inpatient rehab. Whilst outpatient treatment is offered through local support groups such as Eating Disorders Anonymous, we offer inpatient treatment in our state-of-the-art rehabilitation clinic.
We choose to provide inpatient rehab because it allows our clients to receive professional treatment conducted by healthcare professionals in a safe and empathetic environment. Embarking on a 7-day, 14-day or 28-day treatment programme provides an adequate time frame for you to heal from an eating disorder away from the stressors and triggers of your home environment.
Inpatient eating disorder rehab offers a controlled yet mutually supportive environment in which you can devote your energy and concentration to your eating disorder recovery. Our specialist team comprised of therapists, dieticians and support workers provide different treatment programmes for different types of eating disorders. The eating disorder rehab options available at Primrose Lodge are:
Anorexia rehab
Learn all about the possible rehab treatments available for anorexia
ARFID rehab
Learn about the possible rehab treatments for Avoidant/Restrictive Food Intake Disorder (ARFID)
Bulimia rehab
Learn all about the possible rehab treatments available for bulimia
OSFED rehab
Learn about the possible rehab treatments for Other Specified Feeding or Eating Disorders (OSFED)
Treatment for 16 to 18-year-olds
At Primrose Lodge, we offer professional eating disorder rehab to anyone over the age of 18. However, one of the other UKAT rehabilitation centres does offer world-class eating disorder rehab for 16 to 18-year-olds. Banbury Lodge in Oxfordshire is one of the few rehab facilities in the country which offers specialised eating disorder treatment for adolescents.
If you are a teenager or would like to help a teenager attend eating disorder rehab, get in touch with us today to find the rehab programme which best suits your needs.
What happens during eating disorder rehab?
Unlike drug abuse or alcohol treatment, eating disorder rehab does not require medical detox as there is no substance to remove from your body. Alternatively, our eating disorder treatment incorporates one-to-one therapy, workshops, diet management and holistic treatments into the rehab programme.
Here are the different kinds of support that we offer for those suffering from an eating disorder and how each step of our programme helps you to begin recovery:
Individual therapy
A key component of eating disorder rehab at Primrose Lodge is the one-to-one support provided by our highly-skilled and caring therapists. Speaking to a therapist offers you the opportunity to open up to an unbiased and objective healthcare professional.
During individual therapy, our therapists will work with you to help you understand the psychological roots of your eating disorder, your personal triggers and the tools and techniques you need to overcome them.
Group sessions and workshops
At Primrose Lodge, we treat all addictions equally. During group therapy sessions and workshops, our clients come together to take part in the same meetings regardless of the addiction or disorder. We incorporate elements of Cognitive Behavioural Therapy (CBT) into our group sessions to help you release any negative thoughts and emotions you have about yourself as a result of your eating disorder.
Working through your trauma can be a very emotional process, which is why receiving the support of your peers during these sessions can be so beneficial. Offering your support to others can also aid your own eating disorder recovery, as this gives you a renewed sense of perspective and pride.
Healthy eating and weight management
We offer healthy eating guidance for all addiction treatment programmes, and it is a crucial part of eating disorder rehab. People who come to us with an eating disorder may already be at a dangerously low or high weight, or severely lacking in nutrition, vitamins and minerals. Therefore, we utilise the expert advice of our dieticians to consult on the best course of nutrition, diet and weight management for you.
Additionally, the Primrose Lodge kitchens benefit from a team of private chefs who provide high-quality and varied meals throughout the day.
Holistic treatments
At Primrose Lodge, we know all too well just how all-consuming an eating disorder can be. This mental health disorder can put you out of touch with your old hobbies, pastimes or ambitions. So, we offer a range of holistic therapies such as mindfulness, music and art therapy. These holistic therapies are designed to connect you with practical, focused and fun outlets for your creativity as you begin to heal from your eating disorder.
We do offer personalised rehab programmes at Primrose Lodge, including a range of different treatments. Holistic therapies are an important component of eating disorder rehab, as they help you reconnect with the things you enjoy in life, as well as your life goals and plans for the future.
Common misconceptions about eating disorder rehab
There are some harmful stereotypes surrounding eating disorder rehab which are often untrue and can dissuade people from seeking the help that they need. We would like to bust some of these myths to give you a clearer picture of what eating disorder rehab is actually like.
"I will be forced to change my diet"
Our dieticians, kitchen staff and therapists know full well that forcing you to eat less, eat more or completely change your diet in a short space of time is not conducive to long-term recovery from an eating disorder. Instead, our team will work with you to identify why you engage in harmful eating habits and how you can manage your compulsions.
By understanding and respecting the complexities of your condition, we can provide the most suitable healthy eating and nutritional guidance for you.
"I won't be allowed to leave the rehab centre"
Before you enter rehab for an eating disorder, we will provide all of the important information on what your programme will involve. Rehab is designed to provide a secure and supportive space in which you can begin your recovery, and you will not be forced to stay against your will.
However, you may start your rehab programme and decide that it is not for you. If this is the case, you can leave at any time. Please bear in mind that attending rehab is a financial commitment and be sure that you are ready to start your eating disorder recovery before you arrive.
"Eating disorders cannot be treated at an addiction rehab centre"
Many people may not initially think that there is a relationship between eating disorders and addiction. However, eating disorders and addiction are both mental health disorders. Engaging in compulsive and obsessive actions to satisfy a craving is a very common behavioural pattern for those who suffer from addiction and those with an eating disorder.
At Primrose Lodge, we recognise that many people feel as if they cannot control their eating disorder, and can begin to feel addicted to these behaviours over time. Therefore, we provide treatment for addictions and eating disorders at our rehabilitation centre, providing different combinations of therapy that are best suited to different mental health disorders.
Does eating disorder rehab provide effective treatment?
The eating disorder rehab provided by our inpatient clinic is designed to give you the best possible chance at making a long-term recovery, from our diverse treatment programme to the quality of our staff members and facilities. However, eating disorder rehab will only be successful if you are ready to make positive changes and begin your recovery. Only those who are ready to put in the work to address their underlying issues and traumas will receive the full benefit of eating disorder rehab.
Our eating disorder rehab programme provides holistic treatment for this devastating mental health disorder. Working closely with our clients, we can give you the tools you need to continue your recovery once they leave rehab, but we also offer additional support.
Primrose Lodge is one of the eight UKAT private rehabilitation centres, and so we also support our clients with our one year's free aftercare service. This enables you to attend group therapy sessions after your treatment programme has ended. Joining our Alumni programme also allows you to keep in touch with the people you bonded with during eating disorder rehab.
How can loved ones help after eating disorder rehab?
We never want our clients to feel alone after their rehab programme finishes, as this can cause a relapse and set back your recovery.
Therefore, we offer a family support programme to help loved ones guide you through the next steps to recovery once your leave rehab. This programme allows loves ones to gain a better understanding of your eating disorder and how they can best support you. If you would like to learn more, please reach out to our friendly admissions team who can help you to arrange a rehab programme and begin your eating disorder recovery journey today.
Frequently asked questions
How can I reduce the risk of an eating disorder relapse?
Transitioning from eating disorder rehab back to your everyday life can be challenging. To reduce the risk of relapse, start by building a strong support system that can help you maintain healthy habits and cope with eating disorder triggers. This could include family members, friends, doctors and therapists. Additionally, seek out activities like exercise, creative pursuits or meditation to help keep your mind and body occupied. It's also very important to attend all your aftercare sessions where you can get advice and encouragement during difficult moments.
Is eating disorder rehab a cure?
There is no magic "cure" for an eating disorder but eating disorder rehab provides a safe space to work on developing the skills and strategies needed to manage symptoms long-term. The good news is that with time, commitment and evidence-based treatment, you will have every chance of overcoming your eating disorder, developing a healthier relationship with food and going on to live a happy, more fulfilling life.