At Primrose Lodge, we believe the success of our treatment programmes is intrinsically tied to our staff. Therefore, we have invested quite a bit in recruiting and retaining some of the best professionals in the business. From therapists and counsellors to support staff, the Primrose Lodge team has the knowledge and experience to effectively treat each and every client. What's more, many of our staff have undergone recovery of their own, giving them a unique perspective that enables them to understand what each of our clients is going through.
Patients successfully completing treatment programmes at Primrose Lodge are quick to give us positive feedback. This feedback lets us know we are succeeding in our mission to help addicts and their families fully recover. If you are looking for recovery for yourself or a loved one, we believe our professional staff and commitment to patients makes Primrose Lodge one of the best places for recovery.
Allow us to introduce a few key members of our staff: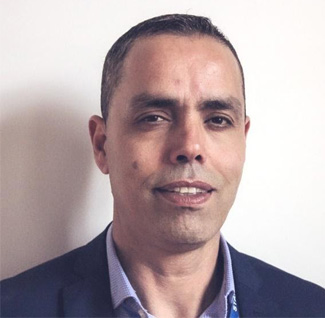 Johnny
Manager
Johnny joined Primrose Lodge in 2015 with hard work and dedication, he has grown through the ranks to a Management role Johnny has completed his NVQ 3 and QCF Management in Adult Social Care (NVQ 5).
Johnny came from a very academic background with a BA in Economics and BSC in Mathematics.
Johnny is the product of treatment and is embracing recovery with multiple years of sobriety, he loves to help and support and encourage people to see them come out the other end successfully, Johnny is very fond of the 12-step programme, modality and other complementary therapies. Managing a dedicated team who deliver a range of therapies and support to endeavour the needs to clients at Primrose Lodge.
Johnny's motto is what starts at Primrose Lodge defines your world.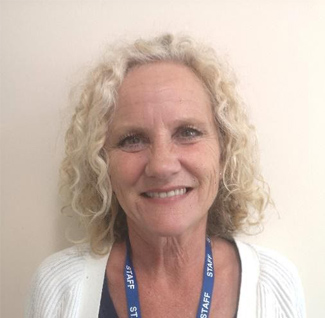 Gilly
Therapist
Gilly has been a qualified Integrative therapist for 20 years and has worked in substance misuse and mental health settings for over 30 years including harm reduction, outreach, rehabilitation centres and counselling services.
Gilly feels passionate about the importance of understanding how trauma shapes our past, present and potentially our future if it remains unresolved.
Conservation of animals has played a big part in Gilly's life including volunteer work at dog rescue centres, a monkey project in South Africa and with elephants in South East ASIA.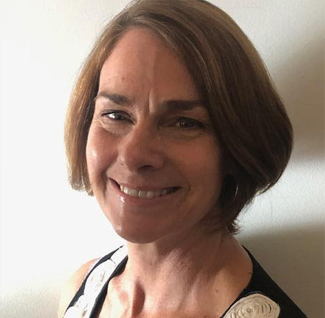 Kim
Therapist
Kim is a qualified Therapist specialising in the Person-Centred Approach .During her studying Kim spent her clinical placement working in the charity sector with substance misuse clients on a one to one basis.
During this time Kim worked with mental illness and trauma related to addiction . Kim continues to work in the charity sector alongside her private practice .
After graduating Kim went on to complete further study in Eating Disorders treatment at the National Centre for Eating Disorders and the study of ADHD in connection with substance misuse.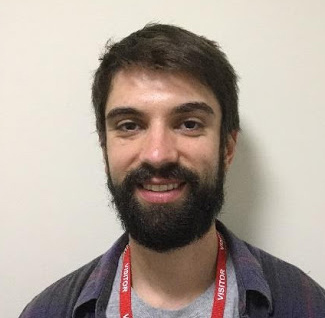 Tim
Support Worker
Tim's background is in human resources and recruitment consultancy within the sports and leisure industry. He began working for the London racecourses, organising staff for large events such as the Epsom Derby. I also had the opportunity to head recruitment drives for Tottenham Hotspur and Millwall football clubs.
Later on in my career I began working for another recruitment firm, supplying highly trained staff for fine dining events in five star hotels across London. However, this is where my life took a turn and I became a client of UKAT, staying for 28 days in one of their facilities. After this life changing experience, I have remained sober and now have the honour of calling the very people who supported me through detox as my colleagues. I have begun a new career under the guidance of UKAT as a support worker. I am also studying for a CPCAB qualification in counselling. My aim now is to help others at a professional level and I am thoroughly enjoying every step of the way.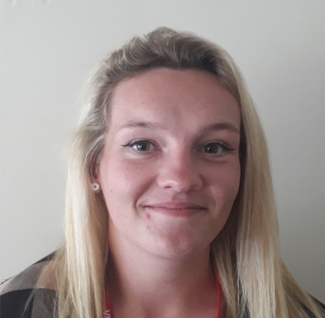 Lauren
Support Worker
Lauren is living, evolving and pursuing her dream career as a support worker at Primrose Lodge. Working in an Addiction Rehabilitation centre at the age of Twenty one is something she thought was never conceivable. A life of addiction was something she never wanted, ending the chain within her family.
"Supporting those who are suffering is what I am supposed to do". Lauren is currently working toward her Level 3 in Health and Social care. Lauren has experience in Mental Health and Social care settings.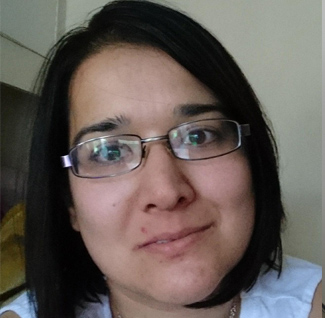 Jenny
Support Worker
Jenny, comes from a person-centred health & social care background, having worked in elderly care, learning disabilities and mental health.
Having witnessed addiction within her family, she joined Primrose Lodge, to help those who want to make the journey towards recovery from addiction.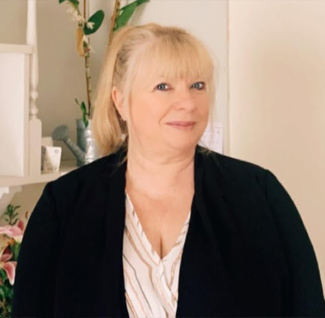 Wendy
Support Worker
Wendy worked with children and young adults who were in foster care for seven years, she has now been working in recovery for the past four years joining Primrose Lodge in 2015. Wendy is passionate about working in addiction as she loves supporting individuals in their journey of recovery.
Wendy has gained a lot of experience over the years and managed to gain her NVQ 3 in Health and Social care which she is very proud of.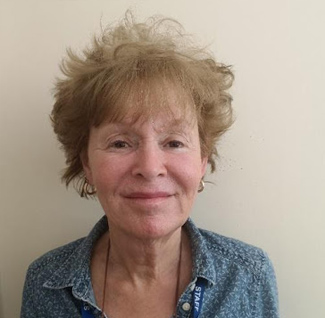 Kim
Support Worker
Kim has been in recovery for over 8 years and has worked with people in early recovery for 7 years. She is passionate about helping those with addiction problems turn their lives around and consequently their families also.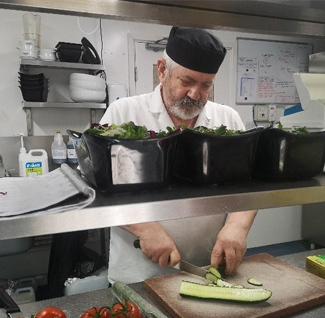 Jack
Head Chef
Jack has been a chef for 45 years, having worked in the military and HMP services prior to joining UKAT in 2019 he holds an extensive amount of experience in the catering industry. Jack is passionate about interacting with clients on a one to one basis, he goes above and beyond to deliver high quality, healthy meals and catering for all dietary needs.
Jack enjoys golf, football, and spending time with his grandchildren in his spare time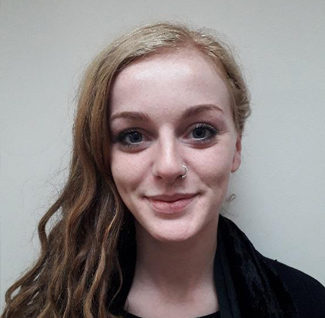 Daisy
Administrator
Daisy holds a number of years' experience in the Health & Social Care Sector, focusing predominantly on mental health, learning difficulties and challenging behaviour.
Daisy has recently transitioned into the Rehabilitation services joining UKAT in 2019, she strives to further her professional development in the substance misuse field and is dedicated to be part of a team that enables individuals to positively transform their lives.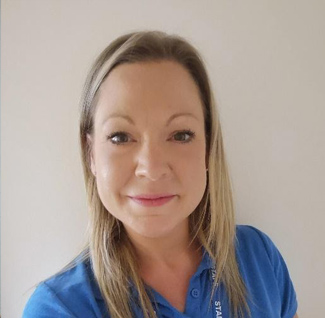 Hana
Housekeeper
Hana has been in long term Recovery since she left a treatment centre 8 years ago. She has experience in Care and Housekeeping. Hana works at a high standard ensuring Primrose Lodge is a clean and comfortable place for its clients in recovery.