Cost of Rehab
There are many factors that can prevent individuals from getting the help they need when they have an addiction. While some may be in denial and unable to see how serious their situation is, others are worried about the cost of rehab and believe that they could never afford to get their life back on track because of their financial situation.
At Primrose Lodge, we are resolute in helping people recover from rehab treatment can be worrying for some, so we've given a general overview of what your recovery options are, how much our programmes cost, and why they are worth the price. We aim to treat addiction from all angles possible whilst delivering top-quality care – for an affordable price. We understand the cost of rehab treatment can be worrying for some, so we've given a general overview of what your recovery options are, how much our programmes cost, and why they are worth the price.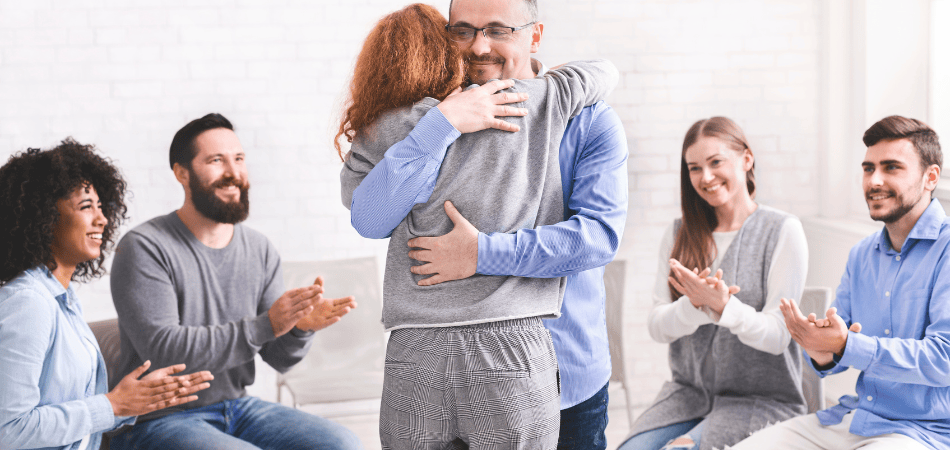 What treatment is available for drug and alcohol addiction in the UK?
In the UK, alcohol rehabs and drug treatment are provided by several different organisations, including the NHS. But while NHS-run programmes are available, there are only a limited number of places at any one time, which can lead to huge demands and long waiting lists.
Charity organisations attempt to bridge the gap in places for those in need of help for addiction. But because of the stresses placed on them and the fact that they rely on funding, they too often have waiting lists.
The alternative to waiting for treatment is to look for a privately-run clinic where you could potentially be admitted within hours of initial inquiry. Although these programmes are privately funded, we believe the benefits far outweigh the costs.
Why is private rehab so expensive?
The idea of having to pay for addiction treatment might seem off-putting, but it may be the best investment you ever make.
Paying for drug rehab or alcohol rehab is a good idea if you want to tackle your addiction as soon as possible. Since private clinics do not have the same funding restrictions as the NHS and charity organisations do, they can usually admit patients very quickly.
Moreover, private clinics tend to provide inpatient programmes, which many people find preferable to outpatient programmes, as they offer a controlled environment with comprehensive addiction treatment therapies. Our inpatient programme is an intensive and concentrated approach to recovery and takes place in a residency where your daily needs will be taken care of. The amount you pay for treatment encompasses:
Medication and specialised medical care.

Comfortable rooms supplied with ensuites and a housekeeper who provides fresh towels and bedding.

Highly-trained therapists who are skilled in various forms of psychotherapies.

Yoga and meditation instructors (who tailor classes to addiction recovery).

24-hour addiction care staff who'll ensure you are safe and comfortable throughout your stay.

Utility and maintenance costs such as electricity, heating, etc.

Highly nutritious food and an in-house chef.
We want our rehab centre to feel like a home, so you feel comfortable and secure in your recovery. If you add up the cost of a monthly B&B rental, you'll see that staying at Primrose Lodge isn't so different in price. The additional costs cover the life-changing therapy treatments that will help you to maintain long-lasting recovery. What's more, temptations and triggers for addiction aren't accessible, so you have little option but to work on getting better.
How much does rehab treatment at Primrose Lodge cost?
We aim to provide affordable alcohol and drug rehab so that every human being has the chance at recovery. Prices vary depending on the type and length of your treatment. In order to get an accurate cost, you will need to contact our admissions team. Although it may seem like a lot to pay in one sitting, the total cost covers 24-hour care in a comfortable environment, a thorough medical detox (if necessary), a range of extensive therapies led by professionals to help you overcome your addiction. What's more, you'll be taught life-long coping mechanisms to prevent future relapse.
Who pays for rehab?
Sometimes the client will fund the cost of their treatment. However, often the client's loved ones will help to pay for their recovery programme. This could be for numerous reasons; perhaps the client is financially unable to pay at this moment, or it could be that the client is too ill to manage their own finances. This is why it's highly important to have open and honest conversations with your loved ones. If you are suffering from addiction, reaching out to loved ones often results in support; both financially and emotionally.
However, it's vital to note that the client must want to attend rehab. Treatment will only work if the client is ready for it to work.
How much is your addiction costing you?
Although the cost of rehab seems hefty, take a moment to consider the current price of your addiction. Although it may not seem like it, expenditures on substances or behaviours add up over time. For example, someone who spends £200 a week on alcohol would pay £11,200 annually. As you can see, this costs more than a month's private treatment. Let's look at it another way; if someone's alcohol addiction goes on for five years, they would have spent around £33,600 in total. This is a general example but we hope it gives you an indication of the larger picture; rehab can set you free from addiction for life, so you won't be spending your hard-earned money feeding unhealthy behaviours anymore. If you want to compare the cost of your addiction against the cost of rehab, you can gain an estimate with our recovery calculator.
Many of our ex-clients have told us that they recoup the money they spent on private treatment within the first year of sobriety. When they are not having to pay for drugs, they can start saving and improving their chances of financial stability going forward.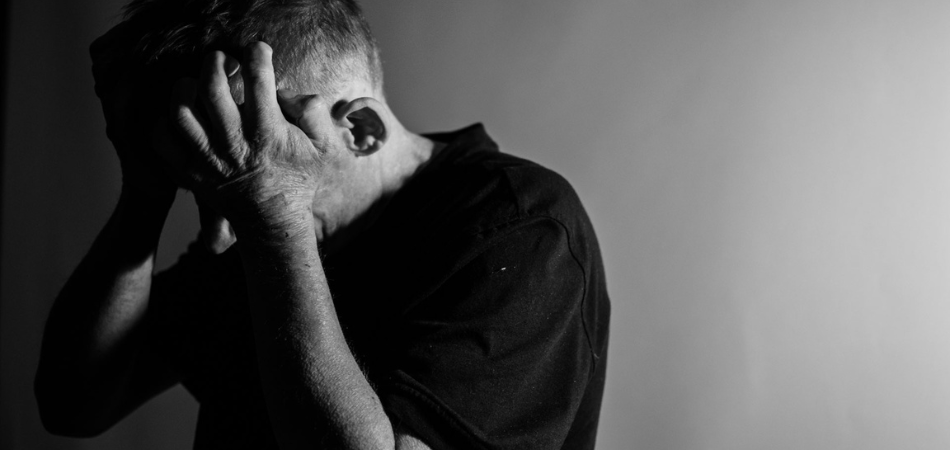 Why rehab at Primrose Lodge is worth the cost
Primrose Lodge can admit clients as soon as possible so there are no long waiting times at all. Once you're there, you'll be given a medical detox (if required) and comprehensive therapy sessions, all run by leading experts in addiction recovery. The rehab cost at our centre also encompasses seminars and workshops to help with the development of work and life skills and to help you learn how to avoid a relapse.
The cost of rehab also entails private meals, comfortable rooms, and the best nourishment possible, three times a day from our professional in-house chef. We also provide exercise facilities and a spacious garden for you to take some time out. Although you are paying for medical care, we work hard to ensure our centre doesn't resemble a hospital. Rather, we want it to feel like a home where you can relax and get the best possible care.
Does the price of Primrose Lodge include aftercare?
As part of the overall cost, all clients will be encouraged to take full advantage of our one-year rehab aftercare programme, which is included as part of our treatment. Rehab aftercare welcomes ex-clients into weekly group meetings facilitated by one of our certified counsellors. Those attending will be able to check in and discuss any problems that may affect them, in a safe and supported space. Whether this is speaking about addiction triggers or temptations, or about adjusting to life post-rehab, you'll be amongst people who truly care and resonate with your experiences. This is just another reason why the cost of rehab is worth it; although our rehab treatment is effective at preventing relapse, attending aftercare sessions helps put your new-found skills and coping mechanisms into practice, so you reduce the chances of relapse even more.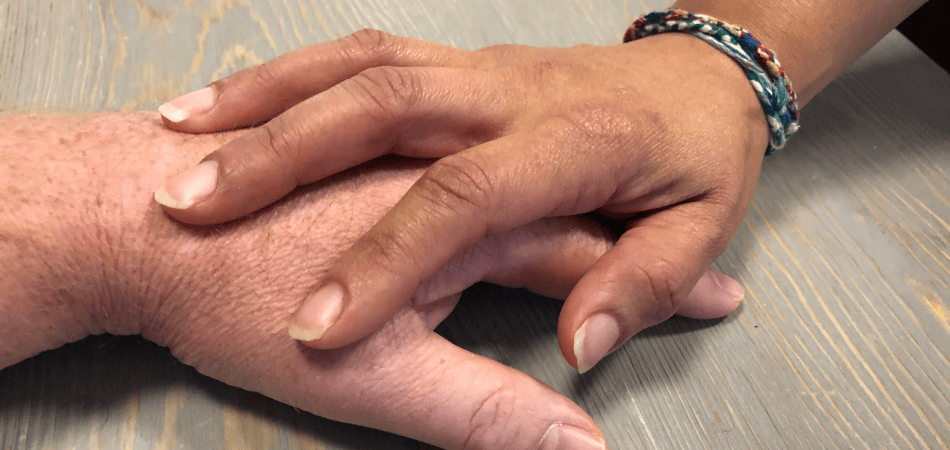 What if I really can't afford rehab?
We understand that economic times can take their toll. We also appreciate that addiction is not your fault. In an ideal world, we would help everyone if we could. But realistically it isn't possible. The good news is that there is support available; if you can't afford to fund private rehab, here are the options we advise you to take:
Ensure you are on an NHS waiting list…
Contact your GP as soon as you can and tell your doctor everything about your addiction and that you wish to get help. Your doctor is only concerned about your health, and it is their job to support you as best as they can. Your doctor will refer you to a waiting list. It's difficult to say how long you may be waiting, but at least your name is down for treatment.
Contact local charities…
You can look online and contact charities that can grant you access to an addiction recovery programme. If you do get a place, you may still be put on a waiting list, but the waiting time could be shorter than the NHS.
For immediate support, contact FRANK or The Samaritans…
If you are really worried about yourself and your loved one, it's a good idea to contact 24-hour addiction chat lines such as FRANK or the mental health support groups like The Samaritans, who can listen to you and offer your support and advice. This is particularly useful while you are waiting for treatment – a non-judgemental ear can provide much comfort.
Join fellowship meetings…
Attending fellowships like Cocaine Anonymous (CA) and Alcoholics Anonymous (AA) can help you understand and overcome addiction alongside people who resonate with your experience. Although these are effective, they are often used as a tool to prevent relapse once a person has had comprehensive and intensive treatment. In other words, these meetings work best once a person has left rehab.
One last thing to consider
Although the NHS and charity rehabs can help, they are inundated with requests from people in poverty, and sadly, they can't give a bed to everybody who needs one. If you're in active addiction and you can fund private treatment, attending rehab really is the best chance you have of recovering from addiction.
Some people wouldn't bat an eyelid if they were to spend £10,000 on a new car, a home extension, or a luxury family holiday, but paying a similar amount to better your mental and physical health may raise an eyebrow. It's important we take a pause to ask ourselves why. You only have one mind and one body, it's imperative you look after both; investing in yourself is the most important thing you could ever do.
If you want to know more about Primrose Lodge facilities, addiction treatment programmes or the cost of our rehab care, please contact an advisor today.