Alcohol and Drug Rehab Centre near Burnham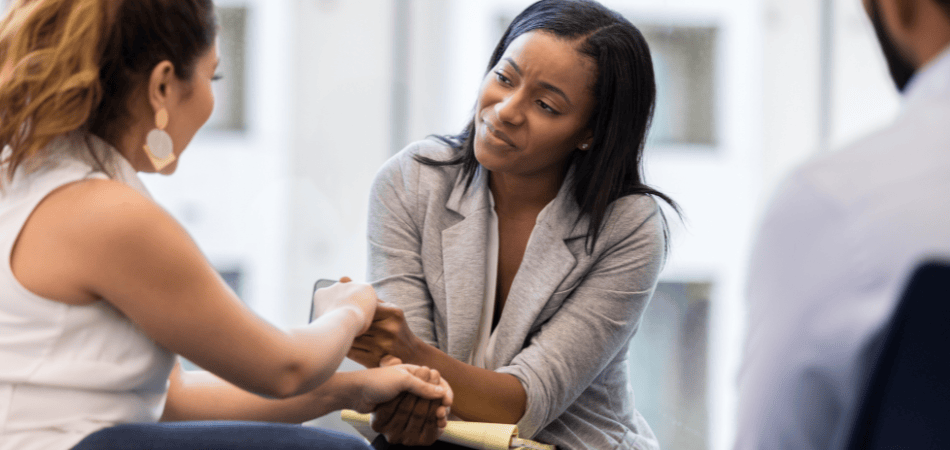 How do rehab centres at Burnham, make life better?
Addiction to drugs or alcohol won't affect you personally, but it will harm your entire family and every aspect of your life. To fight the growing complications of substance abuse and related disorders, we at UKAT rehabilitation centres are helping individuals return to an addiction-free life. If you are worried about substance abuse, get to a private residential rehab in Burnham.
UKAT runs a chain of eight wellness rehab resorts across the UK and aims to support and promote treatment programmes that can help clients deal with their addiction. Founded in 2012, the UKAT rehab centre offers a non-medical, voluntary, client-specific, one-on-one rehabilitation programme and individualised, compassionate, and holistic guidance in a lavish ambience. Primrose Lodge, one of the leading UKAT rehab wellness resorts in Burnham, specialises in on-site addiction and behavioural treatment through therapies and emotional counselling.
Recovering in a serene environment away from the hustle and bustle of the city enables greater peace of mind and faster healing. And Primrose Lodge offers this to its clients in the most effective manner.
Crime rates and substance abuse statistics in Burnham
People in Burnham have been battling alcohol and drug addiction for a long time. As per the latest reports for 2021, about 73 crimes happened per 1000 people. The same report said that in August 2021, 7 drug-related crimes happened in Burnham. Certain areas of this small town are more affected by crimes connected to drug and alcohol consumption, including areas like Pier Street, Church Street, Sandy Close, and High Street. However, despite the rapid rise in the number of new cases of addiction-related crimes, Burnham is constantly fighting back through its solid network of private and government rehab centres.
Rehabilitation treatment options in Burnham
It's easy to find affordable rehabilitation treatment programmes in Burnham that are either privately or publicly funded. The NHS, or National Health Service, offers several government-funded healthcare and medical services to treat drug and alcohol addiction in Burnham. Even charities offer free rehabilitation programmes to help individuals get rid of addictions. But they are the least effective and unable to offer a personalised approach to alcohol and drug addiction.
Also, because they are free, you might have to wait in long queues for proper treatment. So, choose private drug rehab centres if you require immediate addiction treatment and long-term recovery. You can also be a part of the NA, AA, and CA support groups that host weekly meetings to help individuals with addiction unit with fellow fighters and get adequate information on their road to recovery.
Get much more than addiction treatment at UKAT rehab centres in Burnham
Treating substance abuse is just the first step. The real challenge is helping individuals rediscover their old selves. And this is what UKAT rehab facilities in Burnham do. UKAT alcohol and drug rehab centres like Primrose Lodge make sustained recovery possible by helping individuals return to being contributing members of society.
Primrose Lodge near Burnham
Located only 28 miles from Southwest London, Primrose Lodge in Guildford, Surrey, is a holistic UKAT rehabilitation centre offering an idyllic setting to recover from stress, troubles, and addiction. This rehab facility in Burnham has 19 en-suite bedrooms, an on-site gym, expert chefs to prepare yummy and nutritious dishes, and ample areas for walking.
You can reach this rehab facility near Burnham, located 135.1 miles from Burnham, in 2 hours and 28 minutes. Rated 3 out of 4 by the CQC, or Care Quality Commission, this residential rehab near Burnham has a homely environment. This UKAT private rehab clinic in Burnham incorporates different treatments like alcohol addiction, prescription and illegal drug addiction, behavioural addictions, and co-dependency addiction.
This Burnham residential rehab facility offers various holistic programmes, such as 12-step programmes, meditation, yoga, family recovery programmes, group therapies, creative workshops, and CBT or cognitive behavioural therapies.
List of Alcoholic and Narcotics Anonymous Meetings in Burnham
Slough Cippenham, Monday
Cippenham Baptist Church, Elmshott Lane
Time: 20.00; Duration: 1 hour and 15 minutes
Distance: 2 miles
Slough Nowy Rejs Polish Speaking, Sunday
Polish Roman Catholic Church, 48 Pitts Rd
Time: 15.00; Duration: 1 hour and 30 minutes
Distance: 2 miles
Postcode: SL1 3XH
Slough Nowy Swiat (Polish Speaking), Monday
Polish RC Community of Divine Mercy & Our Lady Queen of Poland, 48 Pitts Rd
Time: 20.00; Duration: 1 hour
Distance: 2 miles
Postcode: SL1 3XH
Cookham Morning Step, Friday
Holy Trinity Church Hall, Church Gate, Sutton Rd
Time: 10.00; Duration: 1 hour and 15 minutes
Distance: 3 miles
Postcode: SL6 9SP
Narcotics Anonymous (NA) in Burnham
Amersham TGIF (Thank God It's Friday, Friday
Wheeler Room, St Michael & All Angels C of E Church, 70 Sycamore Road, Amersham, Buckinghamshire, HP6 5DR
Time: 19:30–20:30
Postcode: HP6 5DR
Wednesday Teapot, Wednesday
Oasis Partnership, Oasis House, George Street, High Wycombe, Buckinghamshire, HP11 2RZ
Time: 19:30–21:00
Postcode: HP11 2RZ
NA Trinity, Wednesday
Heronsbrook Meeting Place, 5 Wadesmill Lane, Walnut Tree, Milton Keynes, Buckinghamshire, MK7 7ED
Time: 19:00–20:15
Postcode: MK7 7ED
Old Tea at Oasis, Tuesday
Meeting Room 3, Oasis Partnership, Oasis House, George Street, High Wycombe, Buckinghamshire, HP11 2RZ
Time: 19:30–21:00
Postcode: HP11 2RZ
Milton Keynes Recovery Rocks
York House Centre
London Rd
Stony Stratford
Milton Keynes MK11 1JQ
UK
Wednesday, Time: 20:00
There Is a Solution
Tinkers Bridge Meeting Place
Marshworth
Tinkers Bridge
Milton Keynes MK6 3DD
UK
Monday, Time: 19:00
Get back to the zest of living life at UKAT rehab centres in Burnham
Located north of the River Thames between the two towns of Slough and Maidenhead in Buckinghamshire, Burnham is a civil parish and a large village famous for its Burnham Beeches woodland. Around 24 miles from Charing Cross in London, this village features the classic Village High Street and five local amenity spaces, which include trim trails, playgrounds, nature parks, and football pitches. The northern edge of this village seamlessly blends with local farms, offering great cycling options, bridleways, and walking pathways. Hence, Burnham is one of the best locations for a UKAT drug and alcohol rehab centre.
At UKAT rehab centres in Burnham, we have an empathic team of counsellors and therapists who can quickly help you overcome life's tribulations. We design customised drug and alcohol addiction treatment options as per specific cases. Also, we will provide you with a luxurious and serene environment at UKAT rehab.