Alcohol and Drug Rehab Centre near Basildon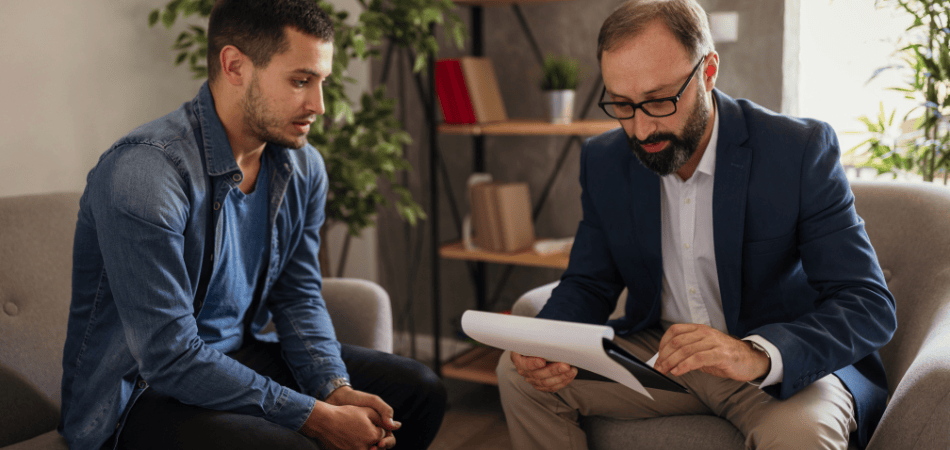 Affordable rehab centres near Basildon
Are you or your loved ones struggling with alcohol or drug addiction? If yes, the good news is that even a small town like Basildon has multiple reliable rehabs to help you and your loved ones. Rehab clinics, such as those run by UKAT, are working towards helping locals fight substance addiction.
Drug and alcohol addiction not only derails your life but also affects the life of your family, friends, and loved ones. It adversely affects your career, studies, and even relationships. Take the first step and join a rehab facility near Basildon.
Primrose Lodge, a well-known UKAT rehab facility near Basildon, can help you fight against addiction with a holistic approach involving medication and therapy.
What do statistics say about substance abuse in Basildon?
According to the Office for National Statistics (ONS), Basildon had the worst crime rate in Essex for drugs in December 2021. As per another survey conducted on July 21, there were 1,135 drug offences in Basildon, up 62% from the previous year.
For Basildon, the 2019-20 data shows the highest level of alcohol-related admissions for those under 40 and 7.6 deaths/100,000 population due to alcohol misuse. The ONS survey has also recorded 29 deaths due to drug misuse in Basildon.
The local Council has banned drinking and taking drugs in parks and town centres to control substance addiction and set a fine of £100.
It is essential to be aware of the deadly consequences of drug and alcohol addiction so that you take adequate measures to help your loved ones.
Rehab facilities near Basildon
If you are searching for a rehab clinic near Basildon, there are various rehab clinics under the National Health Service (NHS) and private facilities. However, choosing a UKAT facility that is certified by Care Quality Commission (CQC) has the following advantages:
A healthy and safe environment
Experienced doctors and therapists
Round-the-clock support
Personalised programme
Immediate admission
UKAT's brand promise*
*If you complete UKAT's 90-day inpatient treatment schedule and then have a relapse within 30 days of leaving the rehab centre, UKAT will treat you again for free for 30 more days.
Once you have finalised a clinic for your rehab journey, you can opt for an inpatient residential or outpatient programme for drug, alcohol, or behavioural addiction treatments.
Inpatient residential rehab
Designed to treat serious addictions
Full-time monitoring
Skill-building sessions
Treatment in an enclosed environment
Higher success rate
24×7 access to trained professionals
Outpatient rehabs
Designed to treat mild addiction
Flexibility in scheduling
Part-time programs
More family support
Continue working or schooling
Primrose Lodge rehab centre
Primrose Lodge, located in Guilford, Surrey, is 68.4 miles from Basildon and takes an hour and 20 minutes to reach. Away from the hustle and bustle of the city but within easy reach, this private clinic is CQC-rated. The beautiful and refreshing gardens surrounding the facility provide an environment of calm and relaxation. A team of dedicated addiction specialists offer safe and peaceful surroundings for patients.
Some facilities in this clinic include:
A private gym
24/7 security
19 en-suite bedrooms
State-of-the-art kitchen
Laundry and cleaning service
Dedicated clinical team
Individualised treatment
Attractive gardens
At Primrose Lodge, the team does not just help you recover from your addiction, but they ensure transformative treatment. They integrate treatment plans for a healthy mind, body, and spirit. Primrose Lodge's treatment programmes are tailored to fit an individual's requirements. This rehab centre offers one year of aftercare service after you have completed your de-addiction journey.
Free addiction support groups in Basildon
If you are looking for free addiction support groups near Basildon to get started on your way to sobriety, the list below can help you.
Alcoholics Anonymous (AA) in Basildon
Basildon Vange Lunchtime
Trinity Methodist Church, 481 Clayhill Rd, SS16 4NN
Wednesday 13:00
Helpline: 01245256147 (24 hours)
Basildon Old Timers Pass it On
Mistley Community Hall, Church Rd, Vange, SS16 4AE
Monday 20:00
Helpline: 01245256147 (24 hours)
Basildon Step
United Reformed Church, Honeypot Lane, SS14 2JZ
Thursday 20:00
Helpline: 01245256147 (24 hours)
Narcotics Anonymous (NA) in Basildon
Vance Experience
Open Road Visions Ltd, 13 Southview Road, Vange, Basildon, SS16 4ER
Sunday 11:30
Basildon Monday
Salvation Army Basildon, Cherrydown West, Basildon, SS16 5AP
Monday 20:00
Living Clean Step Meeting
Main Hall, Salvation Army Basildon, Cherrydown West, Basildon, SS16 5AP
Friday 19:15
Cocaine Anonymous (CA) in Basildon
We Can Recover
Langdon Hills Methodist Church, Emanuel Rd, Langdon Hills, Basildon SS16 6EX
Friday 19:30
Hope, Faith and Courage
Langham Hall, Langham Cres, Billericay CM12 9RD
Sunday 18:00
Why rehab centres near Basildon are among the best?
Basildon, located in the south of Essex, is one of the region's most populated and biggest towns. Located just 30 miles east of London, it is well-connected with excellent road and rail links. This town is a perfect mix of old heritage and new growth. Despite constant development in Basildon, the town still has many green covers. It is believed that Basildon has more open spaces and parks than any other town in the county.
With its wonderful sprawling green space, Basildon offers one of the best environments to begin your rehab journey. Traces of its historical past only add to the appeal of the new town. Call Primrose Lodge and enrol today.