Alcohol and Drug Rehab Centre near Canvey Island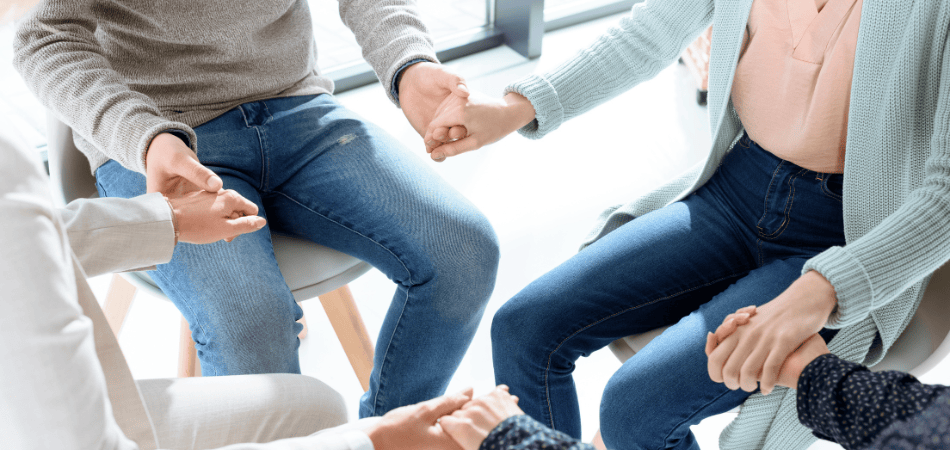 How do rehab centres in Canvey Island make life better?
Primrose Lodge hopes to support you or your loved ones on a healing journey. We hope to provide you with a safe place for relief and relaxation. Primrose Lodge wants to offer you help so that you can recover your aspirations and move towards your goals.
We understand and never underestimate the grit it takes to stand up and ask for help. We specialise in comprehensive care and aimed to achieve long-term goals. Primrose Lodge has many private rehabilitation centres throughout the UK and welcomes your participation. You can select specialised programmes with our specialists and counsellors that can meet your needs and are dedicated to assisting you in your recovery process.
Join us at UKAT's Primrose Lodge near Guildford to start your road toward recovery from addiction. Canvey Island is a low-lying island on the north shore of the Thames estuary and is located in the administrative and historic county of Essex, England. It is a great place to start your road to sobriety.
Statistical analysis of alcohol and substance abuse near Canvey Island
The Office for National Statistics (ONS) reported that just last year, over 7,261 drug offences were documented by the Essex police department. 2020 figures show 6,110 related offences, showing a serious increase in such cases. This is the highest number of drug-related offences recorded since the year 2002.
The best alcohol and substance abuse rehab centres near Canvey Island
The United Kingdom offers several different rehabilitation services which include private institutions as well as those managed by the government. Being aware of these services and how they can help you is good for you and your loved ones. There are support group meetings that are free and inclusive to everyone held in various places, including Alcoholics Anonymous, Narcotics Anonymous, and Cocaine Anonymous. These facilities can be residential and include in-patient services with the long-term objective of managing alcohol and drug abuse.
Primrose Lodge is designed with services to make you an involved party in your therapeutic journey. These services also allow the agency to pick your recovery program and personalise it. UKAT hopes to act as a source of guidance and accountability.
Listed below are a few things you need to keep in mind when picking a rehabilitation centre for yourself or somebody who needs your help:
A safe, clean, well-equipped and welcoming environment
Trained medical and assisting staff with effective organisational hierarchy
Updated risk assessment systems and made sure detailed records are being kept on all residents.
A kind, empathetic and understanding approach to clients
Free aftercare
Well maintain private or shared rooms
On-site recreational activities
Spaces of relaxation both indoors and outdoors
Primrose Lodge near Canvey Island
Primrose Lodge is near Guildford, Surrey and is 78.2 miles away from Canvey Island, it takes about 2 hours to reach. It is a residential drug and alcohol abuse rehabilitation centre facilitated by UKAT, and recovery is something that Primrose Lodge is sincere about promoting. We use a variety of therapies and approaches, allowing us to satisfy the needs of each client. Residents have a selection of programmes to choose from, including individual therapy, group therapy, and cognitive behavioural therapy (CBT). The benefit of choosing Primrose Lodge is the individualised plan UKAT provides is based on the kind of help you or the client needs, all the while they select one that best suits them.
Primrose Lodge's residential programme renders it possible for the therapists and medical personnel to create profound bonds with the residents and address all aspects of drug and alcohol dependence. These things can include social, personal, cultural, or economic aspects. Customers can also separate themselves from triggers and prioritise their healing. Our programme also enables the friends and families of the clients to support the residents as they go through trying times of healing and recovery.
So, why choose us?
Immediate admission
Twenty-four ensuite bedrooms
Cravings managements
One-to-One counselling sessions
Family support and therapy
One-year free aftercare
Well-equipped dynamism
Open spaces for recreation
Indoor and outdoor recreational services
In-house catering services
Free Wi-Fi (for limited periods)
Free addiction support groups near Canvey Island
There are several free support groups open to anybody who is seeking help. Here are a few support AA, NA and CA you can join to feel a sense of community and camaraderie.
Canvey Island
Tuesday
St Nicholas Church Hall, 208 Long Rd
Time: 20.00
Duration 1hr 30mins
Postcode: SS8 0JR
Leigh-On-Sea/Hadleigh Share
Monday
Highlands Methodist Church, Sutherland Boulevard
Time: 19.30
Duration 1hr 30mins
Postcode: SS9 3PT
Basildon Vange Lunchtime
Wednesday
Trinity Methodist Church, 481 Clayhill Rd
Time: 13.00
Duration 1hr 30mins
Postcode: SS16
Vange Experience
Sunday
Open Road Visions Ltd, 13 Southview Road, Vange, Basildon, Essex
Time: 11:30 – 13:00
Postcode SS16 4ER
Living Clean
Sunday
Elm Park Assembly Hall, 108 Eyhurst Avenue, Elm Park, Essex
Time: 19:00 – 20:30
Postcode: RM12 4RA
Hope, Faith and Courage
Sunday
Langham Hall
Langham Cres
Time: 18:00
Postcode: CM12 9RD
Cocaine Anonymous
Sunday
YMCA
29 Rush Green Rd
Romford
Time: 18:00
Postcode: RM7 0PT
Why should you choose an alcohol and substance abuse rehab centre near Canvey Island?
Alcohol and drug abuse rehabilitation and recovery is a challenging and stressful journey. Temporarily stepping away for a brief time from your current affairs can help a lot. Canvey Island is an excellent place for taking time out of your otherwise busy life.
UKAT's Primrose Lodge is accessible by road and railroad. There are other government services and support groups that you or your loved ones can attend in Essex and Surrey. These places can help you foster a sense of community and camaraderie during your recovery.
Embark on your healing journey with Primrose Lodge today.