Alcohol and Drug Rehab Centre near Aldershot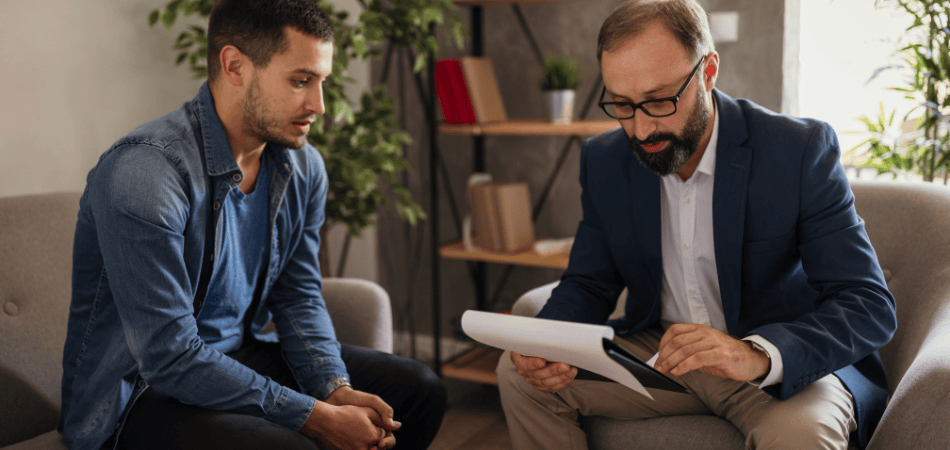 How do rehab centres at Aldershot, Hampshire, make life better?
The consumption of drugs and alcohol is injurious to health, and excess intake results in addiction. Addiction leads to detrimental side effects that have an impact on the life of the addicts. Early and safe substance and drug abuse recovery may seem hard but not impossible. Paying a visit to UKAT rehabilitation clinics near Aldershot, Hampshire, will help you return to normal life.
If you are worried about your family or loved ones, seek help from us. Our addiction treatment facilities are designed to give our clients an overall positive experience. We also have facilities for both inpatient and outpatient admissions. We understand your needs and ensure to provide the care and support you deserve.
Statistics about the substance and alcohol addiction in Aldershot, Hampshire
Numbers from the Office for National Statistics (ONS) revealed that 29 drug-related deaths were registered in 2021.
Hampshire has recorded more than 150 deaths due to overconsumption of alcohol in 2020.
Alternatives for rehab facilities in Aldershot, Hampshire
Aldershot, Hampshire is home to several private residential rehab clinics and free local support groups. The residents of Aldershot, Hampshire, can choose from either private residential rehab clinics or free support groups. However, it will be wise enough if you minutely go through the advantages and disadvantages of both the private rehab therapy centres and free support groups before selecting.
Free support groups, on the one hand, offer counselling and addiction therapy at zero charges. They do not have the provision of immediate admission and have a prolonged waiting time. In short, you will not get the comfort and warmth of being home. Face-to-face meetings and online discussions are two common forms of local support groups. Depending on your choice, you have access to physical and online sessions.
On the other hand, residential addiction treatment centres provide addiction medication at a higher price. They render services like 24/7 admission, customised packages and zero waiting period. You will be glad to know that you will be cared for like a part of their family.
How do UKAT addiction therapy centres near Aldershot, Hampshire, play a role in detoxification?
At UKAT addiction therapy clinics, we ensure complete safety and comfort while you undergo the entire treatment journey. We do not keep any stone unturned to help you in your recovery. Our centres are fully equipped with talented and experienced medical professionals who provide round-the-clock support to our clients. In addition, the ambience is designed so our clients can unwind in the fresh air and away from the chaos of city life.
Moreover, we have facilities for group discussions for your family members and loved ones who may be impacted. Besides, we emphasise the best quality treatment and a unique experience for our clients.
A snapshot of the services provided by the UKAT private residential rehab centres are:
Treatment packages are designed to meet the needs of our clients
Round-the-clock admission throughout the year
Guaranteed post-treatment care of one year
Techniques to prevent relapse
Detoxification services
A convenient and safe treatment centre
Detailed screening processes
Access to the nursing staff at the centres
Specialised therapies like trauma care and Cognitive Behavioural Therapy (CBT)
Trigger identification techniques
Besides all kinds of drug and alcohol abuse, UKAT private rehab centres in Aldershot, Hampshire, also offer behavioural or process addictions therapies.
Several options for free addiction support sessions near Aldershot, Hampshire
Residents near Aldershot, Hampshire, organise free support group meetings. The Free Support Groups are the best options if you look forward to getting rid of drugs and alcohol addiction free of cost. Read on to learn about one-to-one meetings near Aldershot, Hampshire.
Aldershot
Aldershot Royal
Garrison
Farnborough Rd
Day-Wednesday 20.00
Duration- 1 hr 30mins
Postcode- GU11 1QA
Camberley
St Peter & St John's Church Hall
Caesar's Camp Rd
Day- Monday 19.45
Duration- 1hr 15mins
Postcode- GU15 4ED
Dorking
The Cafe
Christian Centre
Church St
Day- Wednesday 20.00
Duration- 1hr 15 mins
Postcode- RH4 1DW
Narcotics Anonymous (NA) near Aldershot, Hampshire
Back To Life
St Luke's Church
Greetham Street
Day- Friday 19.30-20.30
Postcode- PO5 4LH
Recovery Is Possible
Henry Cook centre
South Street
Gosport
Hampshire
Day-Thursday 18.00-19.15
Postcode- PO12 1ES
Wecock Warriors
The Tea Pot
Wecock Church
KIte Close
Waterlooville
Hampshire
Day- Thursday 10.00-11.30
Postcode- PO8 9UJ
Cocaine Anonymous (CA) near Aldershot, Hampshire
Into Action
Buckland Community Centre
Malins Rd
Portsmouth
Day- Monday 19.30
Postcode- PO2 7BT
A New Freedom
Waterside Community Church
(Henry Cook Centre)
South St
Gosport
Day- Wednesday 19.30
Postcode-PO12
A Design For Living
Kings Church
Somers Rd
Portsmouth
Southsea
Day-Friday 19.00
Postcode- PO5 4QA
Why choose rehabilitation clinics in Aldershot, Hampshire?
Aldershot, Hampshire, is a Victorian town known as the Home of the British Army. The reputed Military Tattoo is an annual event in Aldershot, Hampshire, that attracts people from all over the world. The town has plenty of parks and open spaces, such as Aldershot Park and the Prince's Garden, making it an ideal place for relaxation amidst Nature. Rowhill Nature Reserve is a landmark and ideal place for nature lovers. Hence, residential rehab centres in Aldershot, Hampshire, are the best places to recover better from all kinds of drug abuse.
If you believe it is time to get rid of alcohol and drug addiction, call us now and Get help.