Alcohol and Drug Rehab Centre near Fleet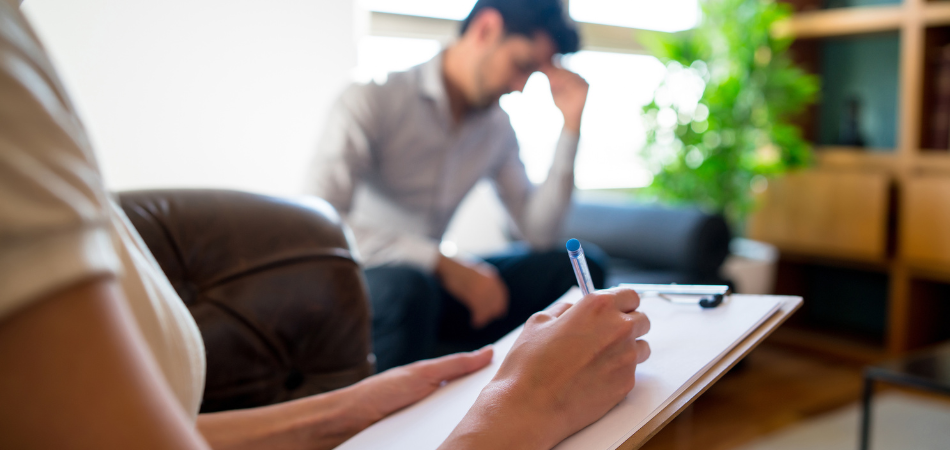 How do rehab centres at Fleet, Hampshire, make life better?
Long-term addiction can lead to mental health disorders like anxiety and depression. Are you or your loved one experiencing a similar situation? A good rehab programme will help you overcome it and lead you to a sober life again. Fleet is home to some of the prominent rehab centres present in England. You can enrol in a private rehab centre or attend free rehab sessions organised by government organisations.
This article discusses the best rehab centre and other rehab services in Fleet, Hampshire.
Statistical facts for alcohol abuse in Fleet, Hampshire
More than 150 people lost their lives due to alcohol-related illnesses in 2020 during the corona pandemic. Out of these, 12 died solely due to alcohol abuse. Hospital authorities have raised the alarm over rising alcohol-related conditions with increased alcohol binge drinking and complications like liver cirrhosis.
What are the rehab facilities available in Fleet, Hampshire?
The journey to a sober life starts with good detox therapy and an appropriate rehab programme. Rehab facilities in Fleet are offered by government and private organisations. The government of the UK, in association with the NHS, provides free rehab services in an OPD setup. Here you will undergo detox and counselling through a fixed number of visits. You can also participate in anonymous meetings held in Fleet daily for alcohol, narcotics and cocaine addiction.
Experiences shared by recovered clients strongly recommend that one should opt for private rehab centres in Fleet, where you need to stay in residential facilities and undergo a supervised rehab programme. This approach goes a long way in preventing relapses and keeping withdrawal symptoms at bay.
Residential rehab centres in Fleet, Hampshire
Private residential rehab centres in Fleet have a comprehensive rehab programme, including a thorough detox, individual counselling, psychotherapy, and fitness training. These centres are located in peaceful and beautiful locations away from the busy city streets. The rehab teams here specialise in treating all kinds of addictions and mental health issues. Some centres offer you the choice of treatment plans as well. The closest and best private rehab centre near Fleet is the Primrose lodge rehab centre.
Primrose Lodge rehab centre near Fleet, Hampshire
Primrose Lodge is a United Kingdom Addiction Treatment (UKAT) facility in Guildford, Surrey. It is located approximately 12 miles (30-minute drive) from Fleet, Hampshire. The CQC has rated it as outstanding for its luxurious amenities and rehab services. Some of the amenities provided here include:
19 private bedrooms
Shared bedrooms
Spacious gardens for your leisure strolls
Round-the-clock security
A well-equipped kitchen with catering services
A community dining hall
An on-site gym
Laundry and room cleaning services
The experienced rehab team at Primrose lodge include a psychotherapist, a detox specialist, addiction rehabilitation trained nurses and physicians. Together they help you deal with the following kinds of addictions and mental health disorders:
Prescription drug addiction
Cocaine, heroin, ecstasy and morphine addiction
Behavioural disorders like anxiety and depression
Benzo Fury addiction
Mephedrone addiction
Spice addiction
Addictions and mental health disorders are managed here with the help of unique treatment approaches like:
Cognitive Behavioural Therapy
Dialectical Behavioural Therapy
12-step programme
Gong bath therapy
Art and creative workshops
Meditation
Trauma therapy
List of free addiction support groups in Fleet, Hampshire
You can start or continue your rehab programme with anonymous meetings in Fleet. Here are the closest meeting locations:
Fleet Big Book
Christchurch Hall, Galley Hill Rd, Church Crookham
Monday
Time: 20.15
GU52 6LH
0800 9177 650
Cove Farnborough Discussion
St Johns Church Hall, St Johns Rd, Farnborough
Time: 13.00 – duration 1hour 30 mins
Sunday
GU14 9RH
0800 9177 650
Aldershot
Aldershot Royal Garrison, Farnborough Rd
Time: 20.00 – duration 1hour 30 mins
Wednesday
GU11 1QA
0800 9177 650
UK Nepalese Speaking Meeting
Chiltern & Thames Valley Area
Sunday 18:45 ~ 20:00
Every first and second Sunday of the month
Step By Step, 36 Crimea Road, Aldershot, Hampshire
GU11 1UD
03009991212
Farnham Sunday 7 pm Meeting
Surrey Area
Sunday 19:00 ~ 20:30
Main Hall 40 Degreez Youth and Community Centre Dogflud Way Farnham Surrey
GU9 7UD
03009991212
Aldershot Tuesday Meeting
Surrey Area
Tuesday 20:00 ~ 21:30
The Training Room, Step By Step, 36 Crimea Road, Aldershot, Hampshire
GU11 1UD
03009991212
On Awakening
St Swithuns Church
St Swithuns Church & Presbytery
105 Waverley Rd, Southsea, Portsmouth
Southsea PO5 2PL
UK
Hampshire
Sunday 09:00
0800 612 0225
Into Action
Buckland Community Centre, Malins Rd
Portsmouth PO2 7BT
UK
Hampshire
Monday 19:30
0800 612 0225
Crystal Clear
St. Andrews United Reform Church, The Avenue
Southampton SO17 1XQ
UK
Hampshire
Tuesday 19:30
0800 612 0225
Why should you opt for Fleet as your rehab destination?
Fleet is a major town in the northeast part of Hampshire. It is close to Surrey and Berkshire and has ample transport facilities to nearby towns and districts. Basingstoke Canal is popular among the residents and tourists visiting Fleet for cycling, walking, boating and fishing. Fleet's pond is the largest lake in Hampshire, with abundant green surroundings. You can enjoy these activities during your rehab and experience nature at its best.
You can contact our experts for thorough guidance on the admission process and rehab programmes. Get Help Now!