Alcohol and Drug Rehab Centre near Alton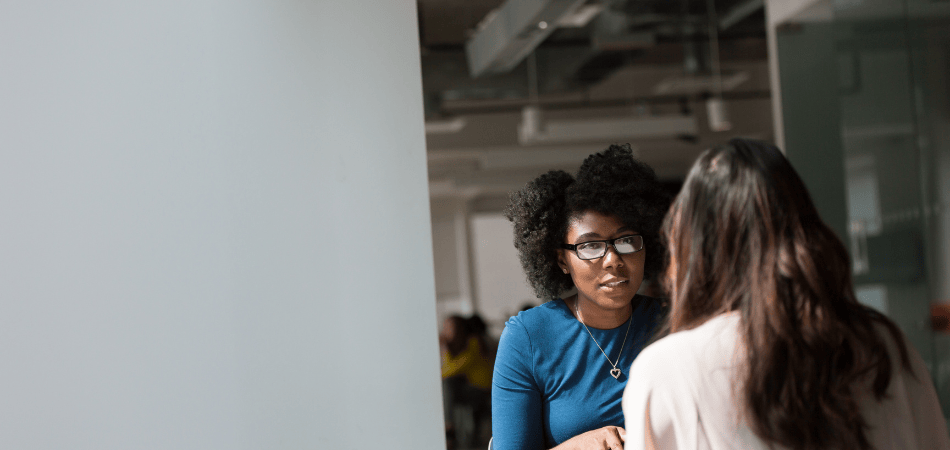 How do rehab centres at Alton, Hampshire, make life better?
When alcohol and drug abuse feel like there is no end in sight, rehabilitation is your answer to ensure a smooth and successful recovery. Seeking help though difficult, can benefit you and your loved ones by helping you get guidance, advice, and treatment to ensure you live a life free from substance abuse. Rehab centres in Alton, Hampshire, will help you achieve rehabilitation to help you cope and deal with your addiction.
UK'S leading alcohol and drug rehab provider, UKAT, values you on your recovery path and ensures that your needs are kept at the crux of care. UKAT centres like Primrose Lodge ensure you receive the care and support to help you on this gruelling rehabilitation journey. This article will provide more information on your choices for good rehab clinics near Alton, Hampshire.
What do the drug and alcohol-related death statistics in and around Alton, Hampshire, reveal?
Alton is located in Hampshire in South East England. According to the Office for National Statistics (ONS), in 2020, there was an increase in alcohol-related deaths in South East England from 9.2 to 10.9 deaths per 100,000 people. The increase in alcohol-related deaths has resulted in an 18.5% increase. Further, the ONS also showed that alcohol-related deaths have increased in both male and female genders over the years, a cause for concern. These statistics have warranted an urgent need for rehabilitation facilities to curb alcohol-related morbidity and mortality.
According to the Alton Herald, there has also been an increase in drug-related deaths reported in East Hampshire. The ONS showed that in East Hampshire, between 2019 and 2021, there were seven deaths per 100,000 people. Therefore, these statistics reveal that drug-related death statistics in Alton, Hampshire, need to be urgently addressed to reduce further death and curb the problem.
What options are available for Alton, Hampshire, rehab centres?
Rehab centres in Alton, Hampshire, are widely available. However, which one you choose depends on what you are looking for. Free rehab clinics like alcohol anonymous, narcotics anonymous, and cocaine anonymous are widespread and freely available. However, the lack of personalisation and continuous care may pose a problem if you seek constant support on your rehabilitation journey. Outpatient rehab clinics like those offered by the NHS are also readily available, but the long admission process may make these rehab clinics a little daunting to approach. Private residential rehab clinics in Alton, Hampshire, offer personalised services, 24*7 support, and expert guidance and treatment programmes tailored to suit your detoxification needs. Though on the costlier side, private rehab clinics provide comprehensive treatment.
What is unique about Primrose Lodge UKAT substance abuse rehabilitation facility near Alton, Hampshire, that sets it apart?
Primrose Lodge UKAT centre is a one-of-a-kind rehab facility near Alton, Hampshire. Situated at Halstead, Essex, Sanctuary Lodge is around 22 miles from Alton. The road journey will take you roughly 33 minutes. Primrose Lodge offers facilities for medical detox and rehabilitation. Along with 19 luxury bedrooms, you will be pampered with an on-site gymnasium, recreation room, and a full-time chef catering to your culinary demands. Primrose Lodge's benefits are its peaceful place, expansive gardens, and scenery that makes you feel at peace. Further, benefits like round-the-clock medical services, expert counsellors and rehab therapists, and a unique aftercare plan that offers 12 months of free aftercare on completion of the rehab programme set Primrose Lodge apart from other private residential rehab facilities near Alton, Hampshire. Further, the Family Recovery Programme that offers treatment for your family also makes Primrose Lodge a unique spot for rehabilitation. As deduced from the alcohol and death-related statistics, Alton, located in Hampshire, urgently needs rehab clinics to curb the alcohol and drug menace, and rehab clinics like Primrose Lodge are just the correct answer.
Free rehabilitation support groups for drug and alcohol in and near Alton
Alton
Alton Baptist Church,
Grove Road,
Tuesday at 20.00 – duration 1hr 10mins
Postcode: GU34 1NP
Helpline: 02380223198 (24 hours)
Bordon Primary Purpose
Forest Community Centre,
Pine Hill Road,
Postcode: GU35 0BS
Thursday at 20.00 – duration 1hr
Helpline: 02380223198 (24 hours)
Bordon
Sacred Heart Church,
High Street,
Postcode: GU35 0AU
Friday at 20.00 – duration 1hr 15mins
Helpline: 02380223198 (24 hours)
Narcotics Anonymous (NA) near Alton
Saturday Winchester Meeting
Main Room,
Friends Meeting House Quakers, 1
6 Colebrook Street,
Winchester,
Hampshire,
Postcode: SO23 9LH
Saturday at 18:00-19:15
Newcomers' Meeting
Bugle Street Day Centre,
44 Bugle Street,
Southampton,
Hampshire,
Postcode: SO14 2AH
Friday at 19:30-21:00
Just For Today
Wallis Room,
St Marks Church Hall,
Guildford Road East,
Farnborough,
Hampshire,
Postcode: GU14 6QE
Thursday at 19:30-21:00
Read This Book More Than Once
Somerstown Central Community Centre,
River's Street,
Southsea,
Portsmouth,
Southsea,
Hampshire,
Postcode: PO5
UK
Thursday at 19:30
A Design for Living
Kings Church
Somers Rd
Portsmouth
Southsea
Postcode: PO5 4QA,
Hampshire
UK
Friday at 19:00

12 Step Meeting
Fareham Community Church,
171-173 West Street,
Fareham,
Hampshire,
Postcode: PO16 0EF
UK
Saturday at 10:00
What is special about Alton choosing it as your rehabilitation place?
Alton is a town located in the county of Hampshire in Southern England. Though a small town, Alton has the perfect blend of peace and tranquillity and a thriving market scene. With its historical buildings, fantastic architecture, modern shops and arcades, Alton is an ideal place to escape the humdrum of city life. For these reasons and more, Alton is a perfect spot for your drug and alcohol rehabilitation needs.
Rehabilitation from substance abuse is an arduous journey, and we at UKAT acknowledge this when we meticulously plan and tailor your treatment packages. With personalised care, safety, and tranquillity, our brand promises you an experience of a lifetime. So, get help now! Sign up at our Primrose Lodge UKAT centre, and rest assured that we will not let you down.