Alcohol and Drug Rehab Centre near Farnborough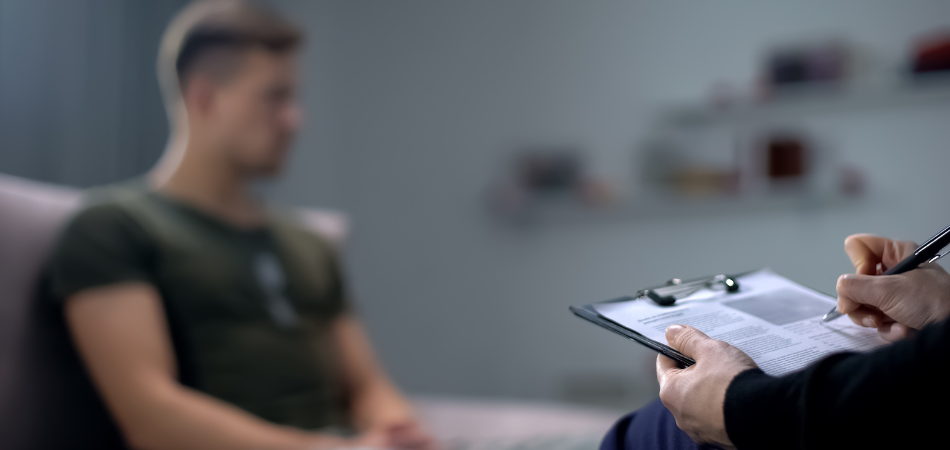 How are rehab centres helping people in Farnborough, Hampshire?
An excessive intake of drugs and alcohol results in addiction that negatively impacts one's lifestyle. Once addicted, it becomes hard to turn back to everyday life, but it is not impossible. You can seek help at various state-of-the-art rehab clinics in Farnborough, Hampshire.
It has some of the best residential rehabilitation facilities that render on-time medication in a luxurious environment. They are well-furbished, with all the necessary amenities to take care of clients, and provide inpatient and outpatient services. So, without losing hope, visit the rehab centres if you want to lead a normal life.
What do the figures reveal about substance addiction in Farnborough, Hampshire?
Hampshire had a record of eight deaths due to drug overdose in 2021, according to the Office for National Statistics (ONS). This is higher than the number in 2020. In 2020-21, the number of alcohol-induced deaths was more than 150 in Hampshire as the pandemic resulted in more people becoming dependent on alcohol.
Options for residential rehab facilities in Farnborough, Hampshire
You can enrol for paid residential rehab clinics or free rehabs. However, it always helps to carefully review the merits and demerits of private rehab centres and free rehab facilities before making a decision.
Free rehab clinics offer screening and addiction treatment at no cost. However, these facilities do not provide urgent admission or personalised therapies. They even have an extended waiting time.
Although private addiction treatment centres are expensive compared to free rehabilitation centres, they render unique services like immediate admission and tailor-made treatment plans.
How do UKAT centres help you achieve an addiction-free life?
UKAT rehab centres take care of clients in a way that helps them regain their normal life as soon as possible. Every client is cared for by trained practitioners and nurses and has access to therapy packages. The centres help you to stay positive and confident throughout the treatment journey. Clients undergo therapy in a comfortable and safe environment to ensure fast healing.
In addition, UKAT arranges free group discussions for your family and loved ones. At UKAT addiction treatment clinics, you get high-quality treatment and a positive experience.
Here are some amenities provided by the UKAT rehab centres:
Individualised medication packages
Round-the-clock admission throughout the year
Guaranteed post-treatment care of one year
Strategies to prevent relapse
Detox services with all-time support and care
Convenient and safe treatment procedures
In-depth screening processes
Easy access to the nursing staff at the centres
Specialised therapies like trauma care and Cognitive Behavioural Therapy (CBT)
Staying away from triggers
UKAT centres treat behavioural or process addictions like sex, gaming, internet, gambling, eating disorders, and pornography.
Primrose Lodge UKAT rehabilitation centre
Located in Guildford in Surrey County, 8.7 miles from Farnborough, Hampshire, it takes only 19 minutes by road to reach Primrose Lodge.
It is a highly rated UKAT rehab centre registered with the Care Quality Commission (CQC). Primrose Lodge boasts 19 bedrooms, attached en-suite bathrooms and a well-equipped gymnasium for the comfort and relaxation of clients. The centre's tailor-made approach to medication and detoxification improves the recovery rate.
Primrose Lodge also treats substance abuse like cannabis, crack cocaine, cocaine, heroin, and prescription drugs. Apart from the main course of treatment, it also organises one-to-one counselling sessions, group discussions, psychotherapy and one-year post-therapy care.
Free addiction support groups near Farnborough, Hampshire
Are you looking for help to get rid of drugs and alcohol addiction free of cost? Here are some options for you:
Hang Tight Men's Meeting
St Peter's Church -Parish Centre
60, Church Ave
Day- Wednesday 19.30
Duration – 1 hr
Postcode- GU14 7AP
Farnborough Step & Tradition
St Mark's Church Hall
Guildford Rd East
Day- Friday 20.00
Duration- 1hr 30 mins
Postcode- GU14 6TU
Fleet Big Book
Christchurch Hall
Galley Hill Rd
Church Crookham
Day- Monday 20.15
Postcode- GU52 6LH
Narcotics Anonymous (NA) near Farnborough, Hampshire
Recovery Saturdays
Charles Dickens Centre
Lake Rd
Southsea, Portsmouth
Hampshire
Day- Saturday 14.00-15.00
Postcode- PO1 4DY
Back To Life
St Luke's Church
Greetham Street
Portsmouth
Hampshire
Day- Friday 19.30-20.30
Postcode- PO5 4LH
Just For Today
Wallis Room, St Marks Church Hall
Guildford Road East
Farnborough
Hampshire
Day- Thursday 19.30-21.00
Postcode- GU14 6QE
Into Action
Buckland Community Centre
Malins Rd
Portsmouth
Day- Monday 19.30
Postcode- PO2 7BT
Crystal Clear
St Andrews United Reform Church
The Avenue
Southampton
Hampshire
Day- Tuesday 19.30
Postcode- SO17 1XQ
Lack Of Power
St Joseph's Catholic Church
48 Bugle St
Southampton
Day- Wednesday 19.30
Postcode- SO14 2AH
Why choose rehabilitation clinics in Farnborough, Hampshire?
Located in northeast Hampshire, Farnborough is famous for its longest relationship with Great Britain's aviation. Farnborough Airshow is one of the prominent events in the world. Many aviation companies get an opportunity to display at the exhibition. You will have the ultimate relaxing experience amidst the picturesque beauty of nature. Hence, residential rehab centres in Farnborough, Hampshire, are ideal for quick healing.
If you believe it is time to get rid of alcohol and drug addiction, call us now and get help.