Alcohol and Drug Rehab Centre near Basingstoke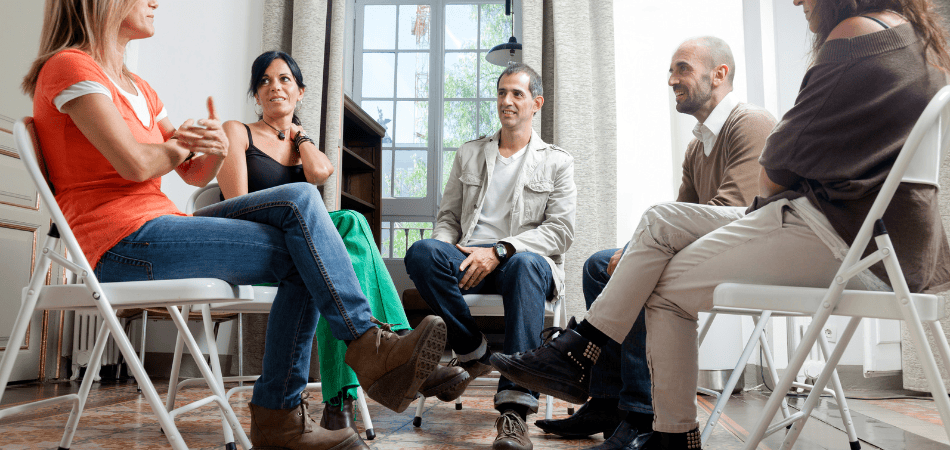 How do rehab centres in Basingstoke, Hampshire, help people live better lives?
When you feel that your life is falling apart due to your alcohol and drug abuse, rehabilitation is the path you need to choose. Seeking help is never easy, but rehab centres in Basingstoke, Hampshire, will assist you on your way to recovery.
UKAT believes that support and personalised care are fundamental in this rehabilitation journey to help you lead a happy and productive life. Read on to identify free and private services available to the residents of Basingstoke, Hampshire, to overcome various addictions.
What do the statistics of alcohol-related deaths in and around Basingstoke reveal?
Basingstoke is a town in the county of Hampshire. According to a report last year, alcohol caused the deaths of more than 150 people in Hampshire during the coronavirus lockdown in 2020.
Public Health England data showed that 168 people from Hampshire were among the 6,985 who died from alcohol-specific causes across the UK in 2020. These statistics highlight the urgent need for alcohol rehabilitation in the area.
What are the options for rehab centres in Basingstoke, Hampshire?
Basingstoke, Hampshire, has no scarcity of rehab centres. Basingstoke, Hampshire, has both free and private rehab clinics for which you can make your choice. Though free rehab clinics are widely available, getting admission into these facilities may be daunting. Moreover, the lack of a personalised touch can be frightening.
Contrarily, private rehabs in Basingstoke, Hampshire, offer several advantages that make them your first choice for a rehabilitation centre. With a seamless admission process, tailored care to suit your needs, and availability of 24*7 professionally trained experts at your service, private rehab facilities in Basingstoke, Hampshire, though expensive, will treat you comprehensively.
What does UKAT's Primrose Lodge near Basingstoke, Hampshire, offer?
Though free options like cocaine anonymous, narcotics anonymous, and alcoholic anonymous exist, drawbacks like delayed admission and lack of 24*7 support may act as a deterrent.
Private residential rehab near Basingstoke, like Primrose Lodge provided by UKAT, offers the following benefits.
An easy admission procedure
An atmosphere that promotes safety and security
Specialised counsellors and rehabilitation professionals
24-hour medical services
A competent after-care package includes 30-day complementary care if you relapse after 30 days of undergoing treatment after completing the 90-day inpatient treatment plan.
Primrose Lodge UKAT centre is a private residential rehab in Basingstoke that tailors your recovery plan to suit your rehab needs. Located approximately 25.2 miles from Basingstoke, Primrose Lodge, situated at Guildford, Surrey, will take about 36 minutes to reach. Primrose Lodge UKAT centre is a leading treatment facility that ensures that your comfort and recovery are placed at the crux of care.
Boasting 19 ensuite bedrooms, spacious gardens, beautiful and soothing environments, and various treatment rooms, this UKAT centre is a perfect location for your rehabilitation needs. Primrose Lodge is ideally situated amidst nature, and the rooms have your security and comfort in mind. With free wifi, in-house catering, laundry and cleaning services, and much more, Primrose Lodge excels at taking care of your every need. The exclusivity of Primrose Lodge is its Family Recovery Programme, which enables you to rebuild your relationships with your loved ones by offering therapy for you and your family. As Primrose Lodge is not too far from Basingstoke, the proximity will help the residents of Basingstoke reduce the alcohol-related death rates that have been on the rise, as reported by the Basingstoke Gazette.
Free drug and alcohol rehabilitation support groups in and around Basingstoke
Basingstoke Lunchtime Daily Reflections
Church Cottage,
St Michael's Church,
Church Square
Postcode: RG21 7QW
Monday at 12.00 – duration 1hr
Helpline: 02380223198 (24 hours)
Basingstoke Unity
Buckskin Centre,
Blackdown Close
Postcode: RG22 5DT
Wednesday at 19.30 – duration 1hr
Helpline: 02380223198 (24 hours)
Basingstoke Newcomer's Hybrid
Church Cottage,
Lower Church St,
Postcode: RG21 7QW
Thursday at 20.00 – duration 1hr 30mins
Helpline: 02380223198 (24 hours)
Narcotics Anonymous (NA) near Basingstoke
Southampton
Basement Entrance
The Parish Office
135, St. Mary Street
Southampton
Postcode: SO14 1NX
Thursday at 7:30 pm
Portsmouth
St. Swithun Church Hall
Waverly Road,
Southsea
Portsmouth
Postcode: PO5 2PL
Friday at 7:30 am
Winchester
Friends Meeting House
16 Colebrook Street
Winchester
Postcode: SO23 9LH
Saturday at 6:00 pm
There Is a Solution
St Michael's Church Cottage
Church Square
Basingstoke RG21 7QW
Hampshire
UK
Tuesday20:00
Thus We Grow
Trinity Methodist Church
Sarum Hill
Basingstoke RG21 8SR
Hampshire
UK
Thursday20:00
A Design for Living
Kings Church
Somers Rd
Portsmouth
Southsea PO5 4QA
Hampshire
UK
Friday at 19:00
What makes Basingstoke exclusive as a drug and alcohol rehabilitation centre?
Basingstoke is situated in the county of Hampshire. The town combines the amenities of a modern city with the view of pretty villages in the Hampshire countryside. Due to its good connectivity to other parts of the UK by road, rail, and air, it is a popular place for locals. In addition, Basingstoke is famous for its shopping, marketplaces, and picturesque countryside. Due to these reasons and so much more, Basingstoke makes an excellent place for detoxification and recovery.
The most challenging part is taking the first step toward alcohol and substance abuse rehabilitation. However, with our 24*7 support, personalised care, and excellent care packages especially tailor-made for you, we at UKAT centre ourselves as your leading choice for detoxification and rehabilitation. So avoid procrastinating and make the call now!