Alcohol and Drug Rehab Centre near Ashford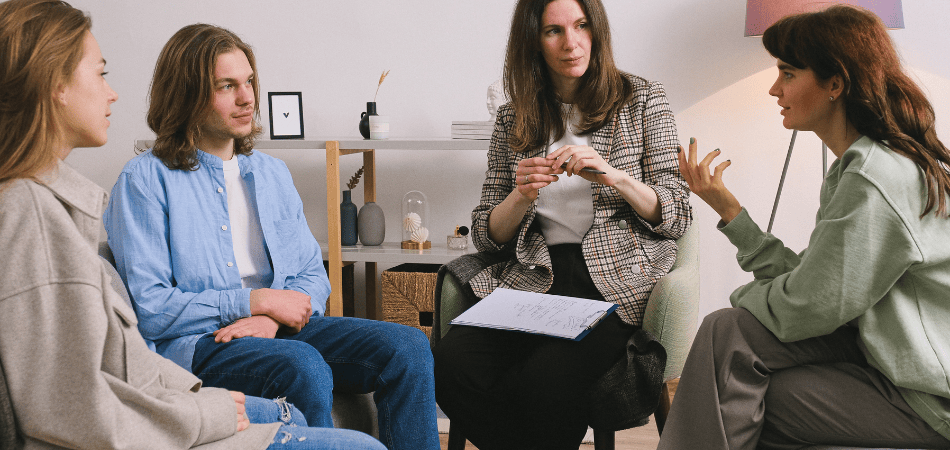 Rehabilitation centre near Ashford
It can be tedious to find a rehabilitation centre after setting your mind to turn to healthy ways. Fortunately, however, there are many rehabilitation centres across the UK that offer professional help. UKAT considers health a priority and has come forward to establish world-class rehabilitation centres at several locations across the country. If you stay in or near Ashford, our Primrose Lodge Rehabilitation Centre in Surrey, conveniently situated for you, can provide you with all the support you need. The centre is located at the heart of the county and has all the facilities necessary to help you throughout your detoxification journey.
Drug and alcohol statistics near Ashford, Kent
Kent has long been known for its overuse of drugs. More people living in Kent County have been drug consumers than in any other part of the UK. Since 2011, Kent has been in the news for recording a greater number of deaths due to drug consumption. In the year 2020, an increased number of people slipped into the habit of alcoholism, and as per reports, 25% of the population in Kent – around 308,000 residents of Kent are consuming alcohol beyond the safe levels.
How a rehabilitation centre near Ashford can help you
In modern times, with COVID-19 and the changed lifestyle that came along with it, people are constantly in search of an escape mechanism. We are pushed into a conviction that escaping reality helps us cope with the experiences and the grim realm of everything happening around us. Drugs, alcohol, food, sex and love are some of the common comforts to which you may find yourself too attached when something upsetting happens. Rehabilitation centres are those that provide professional physical and emotional support to help you break out of bad habits. You may be sceptical about starting rehabilitation, or you may have started it but are not able to handle the withdrawal symptoms. With compassionate people and the proper support that a good rehabilitation centre provides, you will have the mental stability to resist triggers. Specialists in rehabilitation centres assess your health and design treatment plans based on your end goal. These treatment plans help in identifying how your brain responds to possible triggers and resist them. Utilising a facility near Ashford makes your rehabilitation journey easier.
The different types of rehabilitation services offered near Ashford that you can choose from are listed here:
Inpatient Rehabilitation: Inpatient services require you to stay in a rehabilitation centre during the entire process of detoxification. You can choose this option if you wish to take a break from work or family and focus on recovery.
Outpatient Rehabilitation: Outpatient rehabilitation can be chosen if you wish to continue working or staying with your family while also undergoing rehabilitation.
Depending on your treatment and comfort requirements, you can choose rehabilitation centres that are near you or one that is far away (if you want to stay away from your usual triggers). You can also decide on the finances, whether you wish to choose private funding or NHS funding, depending on the range of rehab treatments for which you opt.
Primrose Lodge UKAT rehabilitation centre
One of the best private rehab centres in the UK is our Primrose Lodge Rehabilitation Centre in Surrey. It is just 75 miles from Ashford, an hour-and-a-half drive. With its state-of-the-art treatment facilities, en-suite rooms, lounge areas and experienced and compassionate specialists, the centre has healed many. Besides detoxification from drugs and alcohol, we also provide services for other types of addiction like gambling, sex, co-dependency and eating disorders. If you are residing in or near Ashford and are seeking unmatched rehabilitation experience, Primrose Lodge is the one for you. The following are some of the facilities that we provide at this Centre:
En-suite bedrooms
Furnished shared rooms for those opting to stay with a friend
In-house gym to help you stay fit and happy
Qualified chefs to provide you with a nutritionally balanced meal
Scenic gardens to help you stay connected with nature and aid the healing process
Cognitive Behavioural Therapy to help you with triggers and withdrawal symptoms
Recreational Therapies in the form of art and music
Group sessions
Our treatment module includes close and constant monitoring, designing and personalising treatment plans to fit your health, and goals and follow-up care to ensure that you stay sober. Contact our rehabilitation centre to book your slot now.
Support groups near Ashford
Below are some group meetings happening near Ashford that can help you with alcohol, narcotics and cocaine addiction:
Alcoholics Anonymous Meetings
Friends Meeting House (Quaker Hall)
Albert Rd, TN24 8NY
Day: Sunday
Time: 19:00 – duration 1hr 30 mins
Distance: 0 miles
St Simons Church Hall (rear entrance)
Brookfield Rd TN23 4EU
Day: Wednesday
Time: 20:00 – duration 1hr 30 mins
Distance: 1 mile
Ashford Daily Reflections
Salvation Army Hall, 115 Cudworth Rd, Willesborough, TN24 0BE
Day: Tuesday
Time: 12:00 – duration 1hr 30 mins
Distance: 1 mile
Speaker
Bottom Room, St Augustine's Centre, 39-41 Dover Road, Folkestone, Kent, CT20 1JZ
Day: Sunday
Time: 19:00 – 20:00
Primary Purpose
Main Room, Virgin Mother of Good Counsel Church, 2 Lower Blackhouse Hill, Hythe, Kent, CT21 5LS
Day: Monday
Time: 19:00 – 20:00
Living Clean Sandgate
The Sandgate Society, 51 Sandgate High Street, Sandgate, Folkestone, Kent, CT20 3AH
Day: Wednesday
Time: 19:00 – 20:00
Big Book/alternate Speaker Meeting
Church of Christ, Commercial Rd, Royal Tunbridge Wells, Kent, TN1 2RR
Day: Monday
Time: 19:00
Saturday Sanctuary
Bexleyheath Methodist Church, 230 Broadway, Bexleyheath, Kent DA6 8AS
Day: Saturday
Time: 11:00
Saturday Night Solution
St Mary's Church Hall, College Rd, Bromley, Kent, BR1 3PE
Day: Saturday
Time: 19:30
Why you should consider a rehabilitation centre near Ashford
Ashford is a peaceful residential area in Kent that is ideal for starting a new lease of life. People are warm, and this County can be ideal if you are looking for a change while beginning your rehabilitation journey. Whether you are staying in Ashford or are looking for someplace outside of your hometown for your rehabilitation, Kent is an ideal county to get your recovery started. There is a lot more to the area than just roads and people – it can provide you an undisturbed and supportive environment in which to heal. So, contact UKAT rehabilitation services today to book your spot at our Primrose Lodge Rehabilitation Centre.