Alcohol and Drug Rehab Centre near East Grinstead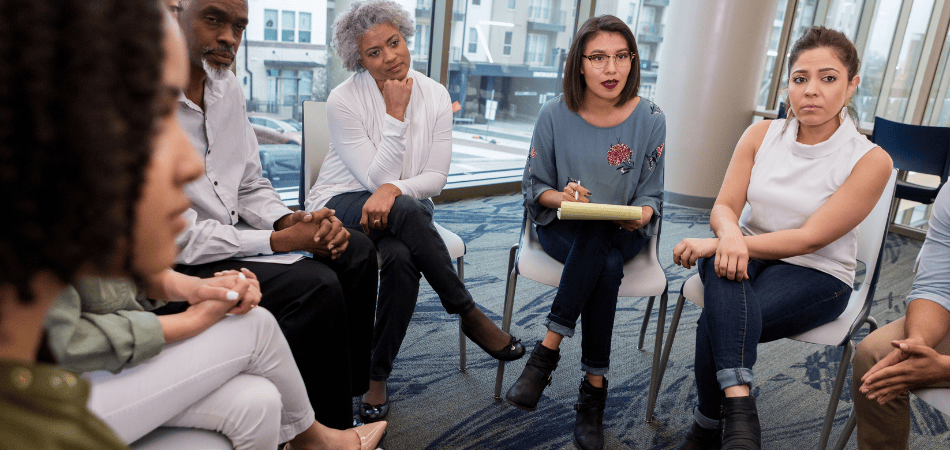 Why are rehab centres important in East Grinstead?
Life spirals out of control when you are in the grip of addiction. Your work and family life take a battering, and a feeling of hopelessness sets in. It's not easy by any measure. Freeing yourself from addiction isn't something you can do on your own, and reaching out for help is your first step in the journey to recovery.
The team at the UKAT rehab centre has a deep understanding of these challenges. Experienced therapists and doctors know that the journey is difficult and can help you return to everyday life. So, make the first move and enrol at the UKAT Rehab Centre at East Grinstead today for a safe and secure healing journey.
What are the drug and alcohol abuse statistics in East Grinstead, West Sussex?
During April 2019 and March 31, 2020, there were 1,585 new admissions for substance abuse treatment in West Sussex. More than half of alcohol abuse-related admissions were parents living with children. About 49 substance abuse deaths were reported in West Sussex, the highest in the county.
Furthermore, the cleaning agencies found around 3,500 pieces of drug-related litter in West Sussex from 2016-2020. These include syringes, barrels, and needles.
These figures emphasise the need for urgent treatment. If you are battling substance abuse, please enrol today.
Rehab options in East Grinstead, West Sussex
Many free and private rehab centres dot the landscape of East Grinstead, West Sussex. Finding the centre that fits the bill can become confusing with so many options. A little research will give you a fair idea about the pros and cons of each treatment centre and will allow you to make an informed decision.
There are many free rehab facilities and support groups in the area. However, due to the high demand, there is a waiting period, and prompt treatment is not possible. Also, with so much traffic, personalised treatment is difficult.
But private rehab centres in East Grinstead, West Sussex, offer immediate admission, personalised attention, and treatment tailored to your needs. They have round-the-clock support during detox. With their holistic treatment plans, the chances of relapse reduce significantly.
Primrose Lodge near East Grinstead
Identifying the underlying causes makes it easier to treat clients. This requires a specialised treatment plan such as the one offered by UKAT rehab facilities. So, what's on offer at one such facility—Primrose Lodge?
It is located in Guildford, Surrey, about 28 miles from London. The facility is ideal for people who want to recover from substance abuse, away from the fast pace of city life. The lodge is 39.7 miles from East Grinstead and will take 55 minutes to get there.
Primrose Lodge has a high CQC rating, ensuring a comfortable homely environment. The facility aims at giving its clients the best facilities possible. They have:
An in-house gym for the clients using the residency programme
Lush, spacious gardens perfect for a walk
19 spacious rooms with attached bathrooms
Experienced chefs who provide delicious, well-balanced meals
Comfortable living areas for quiz nights and movies
At Primrose Lodge, experts understand that everyone has a different story about the causes of addiction. The committed staff endeavours to help people regain footing to lead everyday lives. Their treatment programmes include:
Illegal drug addiction
Prescription drug addiction
Behavioural addictions
Codependency addictions
The lodge offers safe medical detox programmes for addiction to drugs and alcohol. A holistic approach to treatment is part and parcel of detox treatment. The treatments include:
12-step programme
Family recovery programme
Cognitive Behavioural Therapy (CBT)
Art and creative workshops
Yoga and mediation
One-to-one counselling
Group therapy
Free addiction support groups in East Grinstead, West Sussex
AA support groups
Burgess Hill -As Bill Sees It
St. John the Evangelist Church [Cafe] Lower Church Road
Time: 20:00 Wednesday
Burgess Hill Daily Reflections
St Andrews Church, Cants Lane
Time: 17:00 Sunday
Burgess Hill Hybrid
The Youth Centre, St. Andrews Church,
Cants Lane
Time: 20:00 Monday
CA support groups
CA Meeting West Sussex
Presentation Church Hall
New England Road
Time: 19:30 Wednesday
CA Meeting Worthing
Christ Church
Christchurch Hall Apartments
78 Portland Road
Time: 19:30 Thursday
CA Meeting Crawley
Crawley Hospital
West Green Drive
Time: 18:00 Saturday
NA support groups
NA Meeting Worthing
Christ Church
Portland Road
Worthing
Time: 19:30 Monday
NA Meeting Bognor Regis
108 London Road
Bognor Regis
Sussex
Time: 18:00 Sunday
NA Meeting West Sussex
The Shoreham Centre
2 Pond Road
Shoreham-by-Sea
Time: 17:45 Tuesday
Why are rehab centres in East Grinstead a great option?
This quaint city in West Sussex is steeped in history. The high street has charming timber-framed houses and many modern retail stores. While the city has evolved, it still retains its historical essence. The old-world charm and serene atmosphere make it the perfect place for a substance abuse facility.
East Grinstead has a low crime rate. The quintessential charm of the English countryside makes this a beautiful experience.
The road to recovery is challenging, but with the support of the understanding staff at Sanctuary Lodge, your recovery will be easier. So, if you are battling substance abuse, take that first step and call us today.