Alcohol and Drug Rehab Centre near Guildford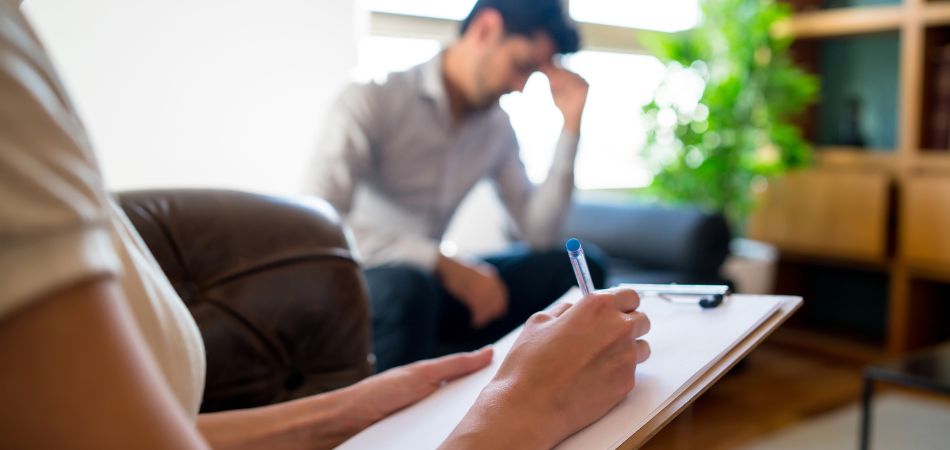 How do rehab centres in Guildford, Surrey, help people live a better life?
Guildford is a prosperous town in Surrey. It has several free organisations like the NHS and other charities offering rehab services to those struggling with alcohol and drug addiction. Similarly, private rehab centres, such as the UKAT rehab facility, also provide medical detox, care and support to those seeking help in turning a new leaf.
The Primrose Lodge UKAT centre in Guildford has treated many people battling addiction and other behavioural conditions. We consider addiction an illness that needs specialised treatment, motivation and the best care to help you heal in the mind, body and spirit. If you are seeking help for yourself or a loved one, read on for more information about our top-class facilities and our comprehensive treatment programmes.
What are the drug and alcohol abuse statistics for Guildford, Surrey?
Drug misuse resulted in more than 30 deaths in Surrey in 2021. There has been significant growth in drug-related deaths in and around Surrey due to the easy availability and misuse of cocaine, morphine, heroin and other drugs. Guildford reported a high number of drug deaths since recording began in 2013. More than 90 deaths were reported between 2013 and 2019 in Guildford, which was the highest in Surrey.
These growing numbers are a cause for concern, as substance addiction affects every aspect of an individual's life, including their loved ones. Spreading awareness about the effects of drug abuse and increasing rehab services is crucial for saving precious lives.
What are the rehab options available in Guildford, Surrey?
The NHS and several free and private rehab centres offer services in Guildford. However, selecting one that fulfils your needs is a daunting process. We suggest you consult your doctor before finalising a centre for yourself or a loved one.
Free addiction centres are easily accessible to all. However, they have lengthy admission procedures and lack personalised treatments. Private rehab centres, on the other hand, provide immediate admissions, personalised treatment programmes and round-the-clock support and care.
There are many other private rehab centres in and around Guildford. Do look for the following features when selecting one:
Immediate admission
24X7 support
Highly-trained professionals
Medical detox
Bespoke treatment programmes
Inpatient/Outpatient services
Modern facilities
Family support programme
Free aftercare programme
Primrose Lodge UKAT rehab centre
The Primrose Lodge set in Guildford, Surrey, is a leading treatment facility. It is an ideal place for people residing in Guildford and provides them with top-class facilities and excellent treatment programmes to help them recover from alcohol and drug addiction.
Primrose Lodge is a BUPA and AXA-recognised service provider. We received three out of four in our recent CQC ratings thanks to the secure, comfortable atmosphere we have created for our clients. You can avail of the following facilities at the Primrose Lodge:
Quick admission
Clean and comfortable accommodation at affordable prices
19 Beautifully decorated ensuite bedrooms
Attractive outdoor spaces for relaxation
Well-equipped gymnasium
An ultra-modern kitchen and a highly-qualified chef who caters to your nutritional needs
Separate rooms for group and one-to-one therapies
1-year-free aftercare programme for long-term recovery
At the Primrose Lodge, we create specialised treatment programmes based on your requirements, as we know our clients have their unique needs. We believe that therapy is integral to recovery, as it helps you work on the psychological aspects of addiction to attain lifelong sobriety. The therapies we offer to help you heal emotionally and mentally are:
12-step therapy
Cognitive Behavioural Therapy (CBT)
Art and creative workshops
Yoga and meditation
Group therapy
One-to-one therapy
Family recovery programmes
The Primrose Lodge provides medical detox for prescription drug addiction, illegal drug addiction, codependency and behavioural addictions. The benefits of enrolling at our rehab facility are:
Our detox treatments are safe.
We ensure your comfort while administering medications prescribed by our expert psychiatrists.
The detox regimens designed by our specialists do not cause discomfort due to withdrawal symptoms.
Our medical team constantly monitors you during your treatment and encourages you throughout your stay at our rehab.
We offer relapse prevention techniques to help you achieve long-term sobriety.
List of addiction support groups and meetings in and near Guildford, Surrey
Addiction support groups are crucial for long-term recovery. They provide you with a support system essential for your long-term emotional well-being. If you wish to join a group that understands your challenges, here's a list to help you get started.
Guildford Young Persons
Holy Trinity and St Mary's,
High St
GU1 3RR
Time: 19:30 (Monday)
Guildford Big Book Recovery
Friends Meeting House, 3 Ward St,
GU1 4LH
Time: 19:45 (Monday)
Guildford Lunchtime
Quaker Meeting House, 3 Ward St (Opposite Guildford Library)
GU1 4LH
Time: 12:30 (Tuesday)
Millmead Recovery Hour
Guildford Baptist Church, Millmead
GU2 4BE
Time: 20:00 (Tuesday)
NA (Narcotics Anonymous) meetings in and near Guildford
Guildford Newcomers
The Stirling Centre, St John's Stoke, Stoke Road,
Guildford
GU1 1HB
Time: 20:00 – 21:30 (Friday)
Stronger Together
Primary Room, Guildford United Reformed Church,
83 Portsmouth Road, Guildford
GU2 4BS
Time: 20:00 – 21:30 (Wednesday)
Speaker Meeting
Quaker Meeting House, The Mint,
Godalming
GU7 1HB
Time: 20:00 – 21:30 (Monday)
Acceptance is the Key
St John's Church, Stoke Rd
Guildford
GU1 1HB
Time: 19:30 – 21:00 (Monday)
We can Recover
St John's Church, Lido Rd, Stoke Rd
Guildford
GU1 1HB
Time:17:30 – 19:00 (Saturday)
Choose Life
Salvation Army
Sythwood, Goldsworth Park,
Woking
GU21 3BE
Time: 20:00 – 21:15 (Thursday)
Why you should choose rehab centres in Guildford, Surrey
Guildford is a thriving town in the west of Surrey. It is famous for the Guildford Cathedral, the Guildford House Gallery, and the University of Surrey. The Surrey Hills Area of Outstanding Natural Beauty surrounds it on three sides and lends the town a pleasant countryside appeal. The Primrose Lodge in Guildford and several other addiction support groups make this town a perfect location for healing oneself from addiction.
The Primrose Lodge UKAT rehab centre provides excellent treatment, care and support to those struggling with addictive disorders. We aim to help you achieve lifelong sobriety and empower you to make the right choices for a better life. If you or a loved one are striving to get free from the clutches of addiction, avail of our free call-back service for a confidential talk with our counsellors. Get Help Now!