Alcohol and Drug Rehab Centre near Epsom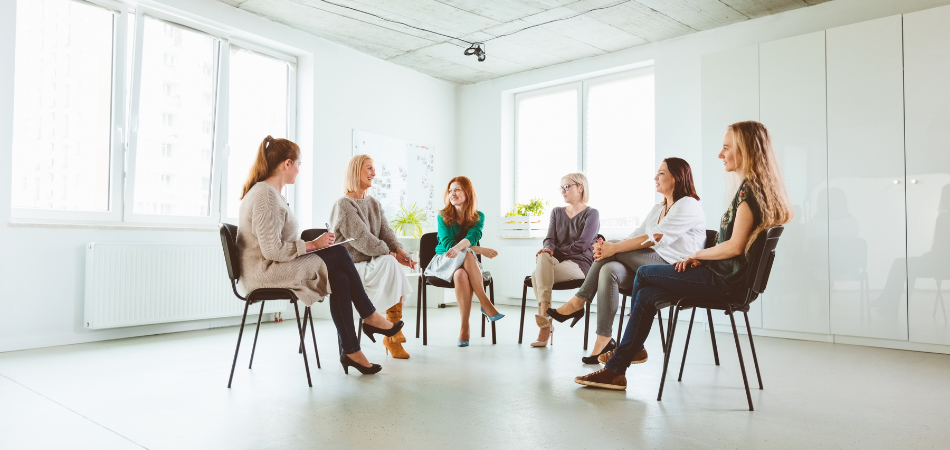 An overview of Drug rehab options in Epsom
Struggling to find the best Rehab facility in Epsom? We've got you covered.
Many people succumb to substance addiction without realising the dangers of substance abuse. Soon quitting becomes almost impossible for them. Rehabilitation is the most trusted addiction treatment. To overcome drug abuse, visit a Drug Rehab clinic where professionals will guide you through your recovery from Drug addiction. Epsom has multiple Drug Rehab Centres, offering people several convenient options.
However, to overcome substance addiction and eating disorders, one of the best Substance rehab options is UKAT. It is one of the leading Drug Rehab clinics in the UK. UKAT offers the best rehab facilities, including therapies, alcohol, drug abuse detox, cleansing options, and post-treatment care. We understand how difficult it is to overcome drug and alcohol addiction, so we are by your side throughout the recovery process.
Primrose Lodge is one of the eight Drug Rehab clinics of UKAT located 23 miles from Epsom. It can be reached easily in 36 minutes. As a private facility in the beautiful countryside of Guilford, it offers a serene and healing environment.
Statistics on drugs and alcohol-related deaths and problems in Epsom, Surrey
Studies have shown that around 23% of Surrey County people depend on addictive substances. In recent years deaths due to drug addiction and overdose have exponentially increased in the towns of Surrey county. In 2021, deaths from substance addiction rose to 529, recording the highest number of deaths in five years. These statistics have also revealed that Heroin is the most highly used drug in the area, causing more fatalities than accidents and suicides.
Studies have also shown that the most highly abused drug in the area is Heroin.
Types of tehab facilities
Several factors must be discussed before selecting a Drug rehab facility.
Inpatient or Outpatient treatment?:
Residential rehabs have inpatient facilities, while outpatient treatment involves travelling to and fro from the clinic to get your treatment on specific dates. This continuous travelling in outpatient programs breaks the consistency of the treatment. At UKAT, we only offer inpatient programs because we always want the best for you.
Inpatient programs at UKAT have quick admissions, round-the-clock medical aid, constant supervision of specialists, bonding groups, meditation, therapy, Cleansing, and the finest post-treatment care.
The pros and cons of private facilities
PROS: There are several pros to getting your treatment from a private facility. You will get personalised attention and customised treatment plans to overcome drug addiction, privacy, and the highest quality treatment without delay. At UKAT, you will get the best treatment and a peaceful environment change.
CONS: For many, the biggest con of staying at a Private facility is financing. Some people also find the change of location a bit hard to deal with. Even so, at UKAT, we create the smoothest transitioning process so that you can find a home away from home.
NHS/ Free Facilities
There are ample free addiction treatment options for Drug and Alcohol Addiction in and around Epsom. For instance, the Sutton Counselling and ASCA services provide weekly Therapy sessions to overcome Drug and Alcohol addiction.
Private residential rehab in Epsom – Primrose Lodge, UKAT
UKAT has eight branches throughout Europe, with about 190 beds for Drug Addiction and alcoholism treatment. Primrose Lodge is one of our premium Private Residential Rehab facilities in the serene countryside of Guilford, Surrey. It is 28 miles from London and is accessible from all of the UK.
The Primrose Lodge (Alcohol and Drug Rehab) is twenty-three miles from Epsom. It can be reached in 36 minutes. The Drug Rehab facility undergoes constant inspections and checks to ensure you get the best care and treatment. The treatments that are followed here are:
12-step programme
Cognitive Behavioural Therapy (CBT)
Family recovery programme
Yoga and mediation
ART and creative workshops
Group therapy
One-to-one counselling
Heroin Treatment Therapy for Drug Abuse – The most dangerous drug that is hugely the reason for Drug Abuse in Epsom and the adjacent towns of Surrey Borough county is Heroin. Primrose Lodge employs drug-specific addictive treatments to overcome Heroin drug addiction. The treatment starts with detoxification and Cleansing, after which the withdrawal is dealt with intensive care, therapy, and holistic mediums of meditations and group meetings.
Added Perks of staying with us at Primrose Lodge Drug Rehab facility:
In-house Gym – To ensure your physical fitness.
Certified Chefs – To gratify your taste buds.
En-suite Bedrooms – To ensure your comfortable stay.
AA Meetings, NA meetings, and CA meetings near Epsom
AA groups to recover from Drug Abuse in Epsom
Alcoholics Anonymous:
Address: Epsom Public Library
Simply Grateful, 1606 Dover Rd, Epsom, NH, 03234
Timing: Thursday, 7:30 pm.

Alcoholics Anonymous:
Address: St Martin's of Tours Church, Church Street, Epsom, Surrey
KT17 4PX, 17 miles from Epsom City Centre.
Timing: Saturday, 8 pm.
Alcoholics Anonymous:
Address: Christchurch with St Philip, Ruskin Drive, Worcester Park KT4 8LG
Worcester Park. 17 miles from Epsom City Centre.
Timing: Tuesday, 8 pm.
NA groups to recover from Drug Abuse in Epsom
Narcotics Anonymous:
Address: The Crypt, St Martins Church House, Church Street, Epsom, Surrey, KT17 4PX
Timing: Wednesday, 7:30 pm.
Narcotics Anonymous:
Address: Cromwell Community Centre, St. Johns Drive, Walton-on-Thames, Surrey, KT12 3NH, 11 miles from Epsom City Centre.
Timing: Friday, 8 pm.
Narcotics Anonymous:
Address: Lounge Room, St Marys Church Centre, Park Road, Camberley, Surrey, GU15 2SR, 32 miles from Epsom City Centre.
Timing: Saturday, 5 pm.
CA groups to recover from Drug Abuse in Epsom
Cocaine Anonymous:
Address: Church St, Epsom KT17 4PX, UK.
Location- St. Martins of Towers
Timing: Friday, 7:30 pm.
Cocaine Anonymous
Address: The Square, Bagshot GU19 5AY, UK. 3.6 miles from Epsom.
Location: CGL
Timing: Monday, 7 pm.
Cocaine Anonymous
Address: The Square, Bagshot GU19 5AY, Surrey, UK, 26 miles from Epsom.
Location – Brook Church
Timing: Sunday, 6:30 pm.
Why drug rehab facilities in Epsom are the best
Situated only15 miles from London, Epsom has a peaceful environment and modern amenities, making it an ideal place for overcoming Drug and Alcohol Addiction. To visit Primrose Lodge Drug Rehab Centre today, visit – Primrose Lodge clinic | UKAT