Alcohol and Drug Rehab Centre near Chertsey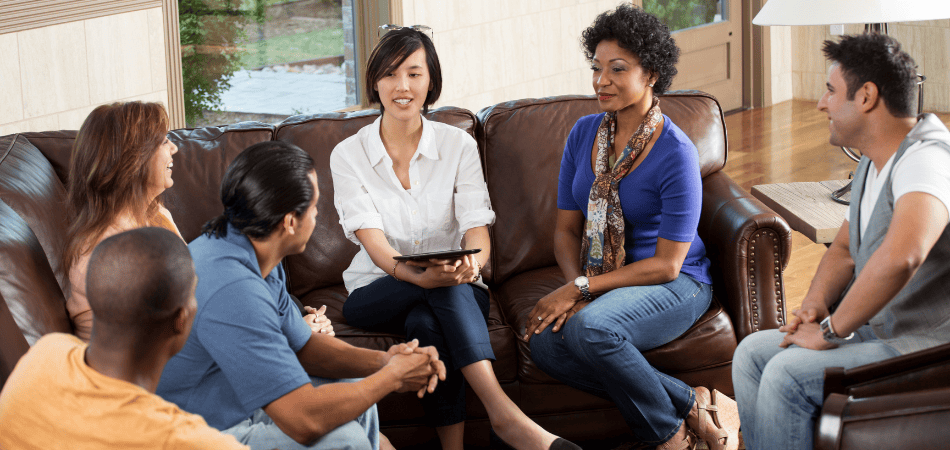 Comfortable rehab centres in Chertsey in Surrey
Like other parts of the UK, Chertsey has had several drug smuggling incidents. Many people are addicted to drugs or alcohol and require assistance to recover. Fortunately, numerous drug and alcohol addiction treatment centres assist Chertsey residents in overcoming any type of addiction. Primrose Lodge in Guildford, on the other hand, is one of your best options for comprehensive individual care.
This UKAT facility near Chertsey provides state-of-the-art detox and rehab treatments for various addictions, including drug abuse (cannabis, cocaine, heroin, and others), alcoholism, gambling, and behavioural disorders.
What are the drug and alcohol abuse statistics in and around Chertsey, Surrey?
In 2021, the number of drug-related deaths in England reached a new high (2,846), with many people dying after using opiates and cocaine. Surrey was the site of 32 of these deaths.
Although no exact figures for alcohol abuse in Chertsey, Surrey, were available, according to some reports, alcohol-related deaths peaked during the pandemic. This is very concerning and indicates that more people suffer from alcohol and drug addictions.
Different rehab centres in and near Chertsey in Surrey
In Chertsey, Surrey, both paid and free rehab services help people addicted to drugs or alcohol. Free rehab services offer sufficient care and support to encourage you to pursue sobriety. However, they do not offer the individualised attention and extended care that private-owned rehab centres do. Private rehab centres offer numerous benefits, including individualised treatment and various alternative treatment modalities for addiction. They may be more expensive, and not everyone will be able to afford them. As a result, it is critical to conduct extensive research before getting admitted to a rehabilitation facility based on your economic state. However, suppose you want long-term care with personalised attention and no relapses. In that case, UKAT's Primrose Lodge residential rehab facility in Chertsey, Surrey, offers one of the best detox and rehab services.
Furthermore, if you relapse within a month of completing your 90-day inpatient treatment course at a UKAT facility, you will be eligible for free care for 30 days.
Why should you choose the Primrose Lodge facility in Guildford near Chertsey, Surrey?
Primrose Lodge, located in Guildford, Surrey, is 10 miles away and can be reached within 25 minutes from Chertsey in Surrey. This CQC-registered facility is located in a stress-free environment, providing the soothing experience required for your drug-free path. This rehabilitation centre has 19 en-suite fully furnished bedrooms, cleaning and washing services, beautiful greenery, and a private gym to help you accelerate your recovery journey through reinvigoration in a natural setting. Other benefits of using the Primrose Lodge facility include:
Individual and group counselling sessions, as needed.
Harbours small clusters to ensure that everybody receives individualised care
Offers the 12-step addiction treatment method and alternative therapies such as art therapy, CBT, and meditation.
A personal kitchen where nutritious meals are prepared.
A family recovery programme is held once a month to engage family members of those receiving treatment at the facility.
To prevent relapse, we provide free 12-month aftercare and lifetime extended care.
Insurance from BUPA and AXA is accepted.
UKAT's brand promise is our most distinguishing feature.
If you successfully complete our 90-day inpatient programme but relapse within 30 days of leaving, we will welcome you back for a free 30-day treatment period.
List of free addiction support groups in Chertsey, Surrey
If you cannot afford a private rehab facility in Chertsey, Surrey, the following free support groups can assist you in beginning your addiction recovery journey:
Chertsey Men's Feelings
Thursday
Above Revive Coffee Shop, 99 Guildford St
Time: 19.30
Duration 1hr 30mins
Distance: 0 miles
Postcode: KT16 9AS
Chertsey St Peter's Hospital
Tuesday
Conservatory – Education Centre, St Peters Hospital
Time: 19.30 – duration 1hr
Distance: 1 mile
Postcode: KT16 0PZ
Laleham
Sunday
The Village Hall, The Broadway
Time: 19.15
Duration 1hr 30mins
Distance: 2 miles
Postcode: TW18 1RZ
Weybridge Big Book Step
Monday
Methodist Church Hall, Mayfield Rd
Time: 19.45
Duration 1hr
Distance: 2 miles
Postcode: KT13 8TB
Sunbury's Sunday Steps
Surrey Area
Physical
Sunday18:00 ~ 19:15
Open Door Church Centre Rooksmead RoadSunbury-on-Thames Surrey
TW16 6QQ
Kingston Karma
Surrey Area
Physical
Sunday18:30 ~ 19:30
Swinnerton Hall62 Gibbon RoadKingston upon ThamesSurrey
KT2 6AB
Slough Sunday Spiritual Principles Book Study
London – South West Area
Physical
Sunday19:30 ~ 20:30
The VestrySt. Marys Church Church Street Slough Berkshire
SL1 1PJ
Topic Meeting
Surrey Area
Physical
Monday20:15 ~ 21:30
The Old School Building New Road Sheppert on Surrey
TW17 0QQ
Staines and Stanwell, we could not stop alone
St David's church
St Davids Presbytery
64 Everest Rd
Stanwell
Staines TW19 7EE
UK
Time: 19:00
Caterham Anonymous
The Arc
39 Weston Dr
Caterham CR3 5XY
UK
Time: 19:15
Blessed in Banstead
Banstead United Reformed Church
Woodmansterne Ln
Banstead SM7 3EX
UK
Time: 19:30
The Big Step
The Spire United Reformed Church
South St
Farnham GU9 7QU
UK
Time: 19:30
Why should you choose an alcohol and drug rehab centre near Chertsey, Surrey?
Chertsey in Surrey is one of England's oldest market towns, located 18 miles from Central London. The Cedars, which house the Chertsey Museum, is one of several listed buildings in Chertsey's historical town. Botley Park and Bournewood House, Pyrcroft House, Chertsey Bridge, and others are among the other attractions. In Chertsey, there are numerous boat rides on the Thames. St Ann's Hill, another Chertsey gem, is a densely forested park on a hill with spectacular views of the surrounding open country, a nature trail, walks, and the site of an ancient fort.
If you want to live near London city, you must enrol in Primrose Lodge centre near Guildford and start your journey towards healing.
UKAT recognises the emotional, physical, and psychological costs of substance abuse. As a result, we're here to help. Do you believe a loved one requires assistance? Please get in touch with us right away for assistance.