Alcohol and Drug Rehab Centre near Ashtead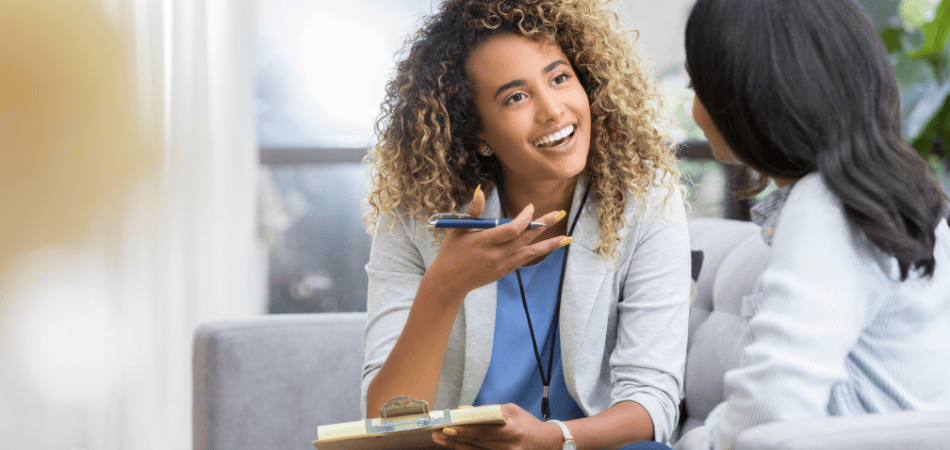 Top addiction treatment centres near Ashtead, Surrey
Addiction affects every part of the UK, including Ashtead. Although Ashtead in Surrey is a lovely and peaceful village, it is plagued by drug smuggling. Addiction to alcohol, prescription drugs, and illegal substances is wreaking havoc on people's lives in Ashstead.
Fortunately, there are several trustworthy rehabilitation centres where people can select various alcohol and drug addiction treatment options. However, if you are looking for individual-centric extensive treatment, Primrose Lodge in Guildford is one of your best options.
Very close to Ashtead, this UKAT centre provides of cutting-edge detox and rehab treatments for different addictions including drug abuse (cannabis, cocaine, heroin, and others), alcoholism, gambling, and a variety of behavioural disorders.
Drug and alcohol abuse statistics in Ashtead, Surrey, England
Many young people are involved with drugs in Ashtead, which is extremely devastating.
As per reports, in June 2022, there were 80 street-level incidents in Ashtead, with three of them involving drugs.
As per a report published in 2019, the estimated proportion of individuals drinking at steadily rising risk in Surrey is 28%, which is comparable to national levels.
These figures are concerning and highlight the alarming problem of substance abuse in the country. As the number of people suffering from drug and alcohol addiction grows, more detox and treatment centres are needed to combat substance abuse.
Different rehab options in Ashtead, Surrey, England
Ashtead in Surrey is close to several free and private treatment services provided by the NHS, private companies, and charitable organisations. Choosing the best option for you can thus be a daunting task. If you're looking for private treatment, Primrose Lodge in Guildford, Surrey by UKAT is one of the best rehab centres near Ashtead in Surrey for those who need immediate help with their substance abuse.
Why should you choose the Primrose Lodge Rehab Centre near Ashtead in Surrey?
Primrose Lodge, located in Guildford, Surrey, is 18 miles away and can be reached in only 30 minutes from Ashtead. This CQC-registered facility is situated in a peaceful environment, providing a tranquil atmosphere necessary for your drug-free journey. This rehabilitation centre features 19 en-suite fully furnished bedrooms, laundry and cleaning amenities, lush gardens, and a private gym to assist you in accelerating your recovery journey through rejuvenation in a natural setting. Other advantages of choosing the Primrose Lodge facility include:
One-to-one and group counselling sessions as per individual's requirement.
hosts small groups to ensure that everyone receives individualised care.
offers the 12-step method to treat addiction along with other alternative therapies like art therapy, CBT, and meditation.
a private kitchen where nutritious meals are cooked regularly.
Once a month, a family recovery programme is held to engage family members of those receiving treatment at the facility.
free 12-month aftercare and lifetime extended care to prevent relapse
BUPA and AXA insurance accepted
conveniently located near a local hospital
List of free addiction support groups in Ashtead, Surrey
If you can't afford a private rehab facility in Ashtead, Surrey, here are some free support groups that can help you start your addiction recovery journey:
Leatherhead
Tuesday
Our Lady & St Peters RC Church, Garlands Rd
Time: 20:15
Duration 1hr 15mins
Distance: 1 mile
Postcode: KT22 7EZ
Epsom Saturday Sober
Saturday
Epsom Methodist Church,11-13 Ashley Rd
Time: 10:00
Duration 1hr
Distance: 2 miles
Postcode: KT18 5AQ
Walton-On-The-Hill Tradition 5
Sunday
Christchurch URC, 45 Walton St
Time: 19:30
Duration 1hr
Distance: 3 miles
Postcode: KT20 7RR
West Ewell Keep it Simple
Friday
All Saints Church – meeting room around the left-hand side, Fulford Rd
Time: 18:30
Duration 1hr
Distance: 3 miles
Postcode: KT19 9QZ
Sunburys Sunday Steps
Surrey Area
Physical
Sunday18:00 ~ 19:15
Open Door Church Centre Rooksmead Road Sunbury-on-Thames Surrey
TW16 6QQ
Wimbledon Literature and Speaker Meeting
London – South West Area
Physical
Tuesday 19:00 ~ 20:00
Wimbledon Guild – Guild House30-32 Worple Road Wimbledon London Greater London
SW19 4EF
Experience, Strength & Hope/Just for Today
Surrey Area
Physical
Tuesday 20:00 ~ 21:30
Rear RoomKings Church Addlestone Marsh Lane Addlestone Surrey
KT15 1UL
Sunday Redhill Group
Surrey Area
Hybrid
Sunday19:30 ~ 21:00
Shrewsbury Chapel
1 Shrewsbury RoadRedhillSurrey
RH1 6BH
Book has the answers
Staines Methodist Church
Thames St
Staines-upon-Thames
Staines TW18 4SD
UK
Area: Surrey
Time: 8:30
There's Hope in Hackbridge
Hackbridge Christian Spiritualist Church
Hackbridge Hall
London Rd
Hackbridge
Wallington SM6 7HF
UK
Area: Surrey
Time: 17:00
We Can Recover
St John's Church
Lido Rd
Stoke Rd
Guildford GU1 1HB
UK
Area: Surrey
Time: 17:30
The Honest Undesirables
St. Lukes Church
In-person and Online
4 Burton Rd
Kingston upon Thames KT2 5TE
UK
Area: Surrey
Time: 19:30
Why should you choose an alcohol and drug rehab centre near Ashtead, Surrey, England?
Ashtead is a large village in Surrey, 15.5 miles from Greater London. It is famous for two large nature reserves: Ashtead Common, which is home to oak trees and wildlife, and the Local nature reserve. Burnham Beeches and Stoke Common, Coulsdon Common, Hampstead Heath, Queen's Park, and other green spaces can be found throughout Ashtead. Primrose Lodge is close to London and is well connected to Ashtead. If you enjoy country life but want to be close to the city, this rehab facility is for you.
UKAT understands the emotional, physical, and psychological toll that substance abuse can take. As a result, we are here to assist you. Do you believe a loved one requires help? Call us right now for assistance.