Alcohol and Drug Rehab Centre near Englefield Green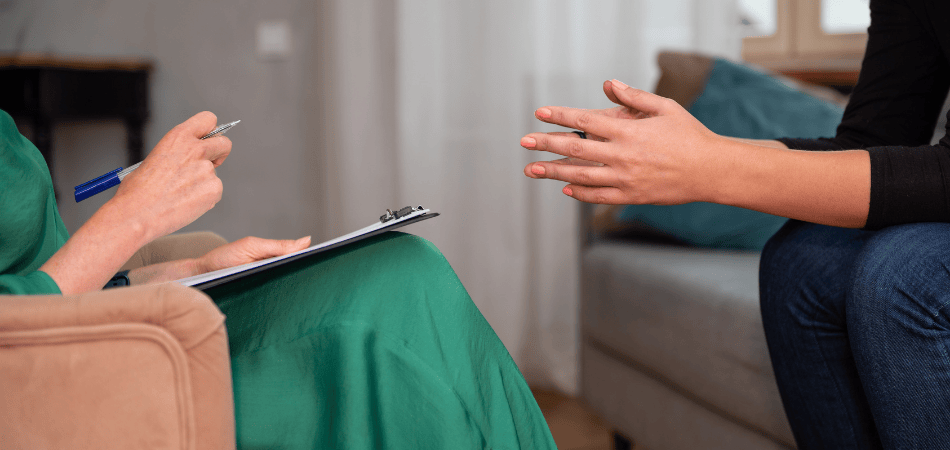 How do rehab centres at Englefield Green, Surrey, make life better?
If you have been taking alcohol and drugs for a long time, you may be experiencing withdrawal symptoms when you are not drunk or high. Quitting drugs and alcohol on your own can be dangerous as withdrawal from them, especially drugs can result in extreme conditions such as insomnia, hallucinations, seizures, high blood pressure, etc. That is why it is recommended to start your cleansing journey in a supervised and clinical setting like a rehab centre.
The in-patient addiction treatment programmes offered by Primrose Lodge offer a safe environment for you to begin recovery. From providing 24*7 medical care by professional therapists and staff to offering high-quality aftercare packages, this rehab facility in Englefield Green, Surrey, England, ensures that you have a peaceful and stressful detox period.
Substance abuse statistics around Englefield Green, Surrey, England
A report revealed that a large number of drugs, including 150 wraps of heroin and over 160 wraps of crack cocaine, were seized in Surrey earlier this year. Surrey Police found that several drug operations, where substances are transported to major cities and towns, were conducted here. Children and vulnerable adults were often used to transport them, risking their own lives. Another report said that the Surrey police have found a distribution of carfentanil and Fentanyl within the heroin market. It is said that these substances can be used as a mixing agent with heroin, using which often leads to overdose. The users will be aware of this and may experience fatal overdoses.
Which rehab facilities in Englefield Green, Surrey, England should you consider?
Today, addiction treatment options are available, including in-patient or out-patient rehab centres, private or National Health Services (NHS) treatment, etc. But availing of government services will take some time before you get past the waiting list and receive proper treatment. In that case, it is best to use the services provided by a private residential rehab near Englefield Green, Surrey, England.
Before committing to a treatment programme, you should be aware of your condition and the kind of treatment plan that will fit you. For instance, the environment a person is exposed to can trigger and influence alcohol intake or drug use. So, you should analyse the factors that can be your triggers and then decide.
That being said, you should look for the following standards in any residential rehab centre in Englefield Green, Surrey, England: Certification of the treatment programme, spacious community spaces, appropriate education, certification and experience for professionals, good aftercare package, staff members trained in cultural sensitivity.
Private residential rehab centre in Englefield Green, Surrey, England
UKAT's rehabilitation centres across the country provide a safe and peaceful space that aids in faster recovery. The staff working at the 8 UKAT rehab facilities in various parts of the country are trained professionals. Rather than just counselling, these rehabs facilitate proper therapy sessions from educated individuals. In addition to the 24*7 medical care, the rehab clinics also offer a great aftercare package.
If you are looking for a UKAT centre near Englefield Green, Surrey, England, Primrose Lodge, situated in Guildford, is the best option. Far from the hustle and bustle of city life, Primrose Lodge offers a safe and calm environment so that you can peacefully focus on your recovery. To ensure you have a comfortable stay, this rehabilitation facility provides spacious rooms with en-suite bathrooms, an in-house gym, and pleasant and spacious living areas. They have qualified chefs and dieticians who prepare nutritional meals, understanding your troubles with food intake.
Primrose Lodge is at a distance of 16.5 miles away from Englefield Green, Surrey, England. It will take around 35 minutes to reach the residential rehab near Englefield Green, Surrey, England. This rehab facility provides proper medical care and therapy sessions to people under the influence of both prescription and illegal drugs. Primrose Lodge focuses on your holistic recovery and incorporates a variety of treatment programmes including yoga and meditation, art and creative workshops, group therapy, cognitive behavioural therapy, etc.
Free Detoxification Facilities in Englefield Green, Surrey, England
Alcohol Anonymous (AA) around Englefield Green
Englefield Green Tuesday Lunch Step
Tuesday
Monsell Rm, St Jude's Church, Englefield Green
Time: 13.30 – duration 1hr
Distance: 0 miles
DetailsDirections
Postcode: TW20 0BZ
Egham Hythe Step
Wednesday
St Pauls Church (at rear), St Pauls Rd
Time: 19.00 – duration 1hr 15mins
Distance: 2 miles
DetailsDirections
Postcode: TW18 3HJ
Staines Saturday Morning As Bill Sees It
Saturday
St Marys Church, Vicarage Rd
Time: 11.15 – duration 1hr 30mins
Distance: 2 miles
DetailsDirections
Postcode: TW18 4YF
Narcotics Anonymous (NA) around Englefield Green
Camberley Narcotics Anonymous – Experience Strength & Hope
Saturday
Lounge Room, St Marys Church Centre, Park Road, Camberley, Surrey, GU15 2SR
Time: 17:00 ~ 18:30
Postcode: GU15 2SR
Alive Again
Friday
Cromwell Community Centre, St. Johns Drive, Walton-on-Thames, Surrey, KT12 3NH
Time: 20:00 ~ 21:30
Postcode: KT12 3NH
Guildford Newcomers
Friday
The Stirling Centre, St. John's Stoke, Stoke Road, Guildford, Surrey, GU1 1HB
Time: 20:00 ~ 21:30
Postcode: GU1 1HB
Cocaine Anonymous (CA) around Englefield Green
Practising the Principles
Sunday 18:30
Brook Church
The Square
Bagshot GU19 5AY
UK
Surrey
CA Worcester Park
Sunday 19:00
Christchurch with St.Philip
Ruskin Drive
Worcester Park KT4 8LG
UK
Surrey
Cocaine Anonymous
Monday 19:00
CGL
190 Church Rd
Croydon CR0 1SE
UK
Surrey
Is an alcohol and drug rehab facility in Englefield Green, Surrey, England, ideal?
Englefield Green, a huge village in the Borough of Runnymede, Surrey, has monuments like the Magna Carta Memorial, Kennedy Memorial, and Air Forces' Memorial. The village also incorporates Windsor Great Park, Virginia Water, Leptis Magna ruins, etc., to appreciate natural beauty. Going for walks in these places will refresh your mind and calm your nerves. Since it is a village area, you can enjoy your recovery period in solitude.
Don't let drugs and alcohol get the best of you. GET HELP NOW!