Alcohol and Drug Rehab Centre near Iver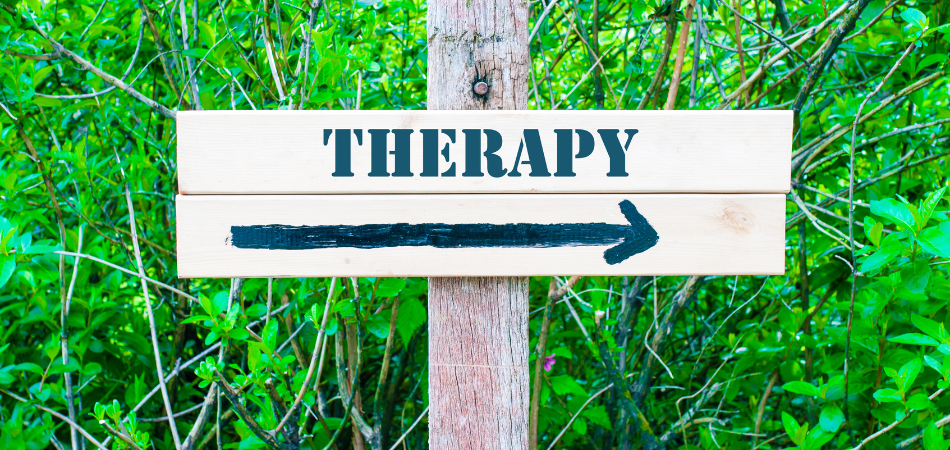 How do rehab centres at Iver, Buckinghamshire, make life better?
We often come across taglines like "Don't use drugs" or "Smoking is injurious to health" in our day-to-day lives, but what do these really mean? The problem of drug and substance abuse is getting more grave day by day. Substance abuse problems can affect anyone. However, they can be overcome easily if you take the correct steps to address them.
If you are struggling with addictive substance problems near Iver, Buckinghamshire, then you can easily seek professional help to manage them. Rehabilitation centres near Iver can help you make better choices and incorporate effective behavioural changes to help you undergo effective detoxification. These centres offer expert-guided programmes that provide you with a safe space away from your triggers. Not just that, but private rehab centres near Iver can help you with strategised and personalised rehab programmes that can aid you in achieving long-term sobriety.
If you are looking for a private residential rehab near Iver, UKAT offers some of the most popular private residential rehab facilities in this area. The closest CQC-regulated UKAT facility near Iver, Buckinghamshire, is Primrose Lodge.
What do the numbers say about substance abuse problems near Iver?
Iver is a large civil parish in Buckinghamshire and contributes significantly to the drug and alcohol abuse-related figures recorded by this county. In 2021, Buckinghamshire recorded 23 deaths due to drug poisoning, which was a drop from the 34 recorded in 2020. However, the alcohol-related deaths rose steeply to 46 from the 41 recorded in the previous year. This suggests that substance abuse problems may be moving in the wrong direction, which could be a worrying reality.
What are the rehab options near Iver, Buckinghamshire?
Rehab centres near Iver can offer various facilities; therefore, you must decide on the right option based on your needs. It becomes crucial for you as an individual to understand the terms of treatment and post-treatment plan entailed in any recovery program before availing it.
You can avail of rehab facilities near Iver through two modalities – free NHS centres or private rehab centres. NHS centres are freely accessible, in case you cannot sustain going to private rehab. These recovery programs comprise various forms of therapy which are family therapy, group therapy, and individual therapy. However, the lack of personalised attention may make these plans disruptive.
In contrast, private rehab facilities near Iver offer personalised recovery programs designed by professionals who are well-qualified and well-versed in their practices. These professionals are client-centred in their approach and give a very compassionate, accepting, supportive environment of unconditional positive regard, thus, not only facilitating and helping the person undergoing the treatment but also, gaining strength mentally and emotionally, more like emphasizing the development and restoration of an individual at a holistic level. One such example of a private residential rehab facility near Iver is that offered by UKAT. The nearest UKAT centre to Iver is Primrose Lodge.
UKAT rehab centres near Iver: Primrose Lodge
Primrose Lodge Rehab, situated in the heart of Surrey, is one of the closest rehab centres near Iver. It is situated around 26 miles away, taking around 40 minutes to reach. Primrose Lodge provides utmost quietude with its 19 ensuite bedrooms, an in-house gym, special food care, spacious areas for walking, and comfortable areas that are ideal for movie nights. Apart from that, some of the most popular services also include:
12-step programmes
Personalised rehab
Cravings & withdrawal management
Art & creative workshops
Immediate admission
Relapse prevention education
Medical detox services with 24×7 care and support
The programmes offered at Primrose Lodge rehab support recovery from all types of addictions – including Prescription drugs, Illegal drugs, Codependency, Behavioural, Eating-related, etc.
At Primrose Lodge, you can also avail yourself of free aftercare for one year. This, coupled with your time at Primrose Lodge can ensure you have the best possible journey into recovery.
If you are looking to fully immerse yourself into your recovery, we recommend residential inpatient treatment programmes as they can allow you to fully disconnect from the rest of the world so you can focus on recovering without being saturated with real life and responsibilities.
Join addiction support groups near you
If you wish to explore any free addiction support groups near Iver, here are some of the options:
Narcotics Anonymous at Iver
Amersham TGIF (Thank God It's Friday)
Friday
Wheeler Room, St Michael & All Angels C Of E Church, 70 Sycamore Road, Amersham, Buckinghamshire,
HP6 5DR
Time: 19:30 ~ 20:30
Wednesday Teapot
Wednesday
Oasis Partnership, Oasis House, George Street, High Wycombe, Buckinghamshire,
HP11 2RZ
Time: 19:30 ~ 21:00
NA Trinity
Wednesday
Heronsbrook Meeting Place, 5 Wadesmill Lane, Walnut Tree, Milton Keynes, Buckinghamshire,
MK7 7ED
Time: 19:00 ~ 20:15
Prestwood As Bill Sees It
Wednesday
Prestwood Methodist Church, The High Street, Prestwood, Great Missenden
HP16 9EY
Start time: 19.00 – duration 1hr
Disabled Access: Full wheelchair access.
Helpline: 01628530055 (24 hours)
Aylesbury Newcomers
Thursday
Church of the Holy Spirit, 71a Camborne Ave
HP21 7UE
Start time: 20.00 – duration 1hr 15mins
Disabled Access: Full wheelchair access. Facilities for Deal/Hard of Hearing.
Helpline: 01628530055 ( 24 hours)
Aylesbury Stoke Mandeville Big Book Experience
Tuesday
The Ark, 28 Risborough Rd, Stoke Mandeville
HP22 5UT
Start time: 19.30 – duration 1hr
Disabled Access: Full wheelchair access.
Helpline: 01628530055 ( 24 hours)
Cocaine Anonymous Aylesbury
Friday
Church of the Holy Spirit
71 Camborne Ave
Aylesbury HP21 7UE
Timings: 19:00
There is a solution
Monday
Tinkers Bridge Meeting Place
Marshworth
Tinkers Bridge
Milton Keynes MK6 3DD
Timings: 19:00
Don't Leave Before the Miracle Happens
Monday
Holy Trinity Church
Walton St
Aylesbury HP21 7UE
Timings: 19:00
Why are rehabs in Iver ideal?
When it comes to best practices in rehabilitation related to drug/substance abuse, Iver has served to be an ideal place with the best rehabilitation centres to bring an individual back to their usual lives. It is a town in Buckinghamshire located in South East England about 16 miles south of London. This proximity to urban London coupled with the historic beauty of Iver makes this quaint village an ideal location for you to easily disconnect from the world to focus on your recovery.
Thus, if you want to take a step towards a better substance abuse-free tomorrow, seek professional help today!