Alcohol and Drug Rehab Centre near Abbots Langley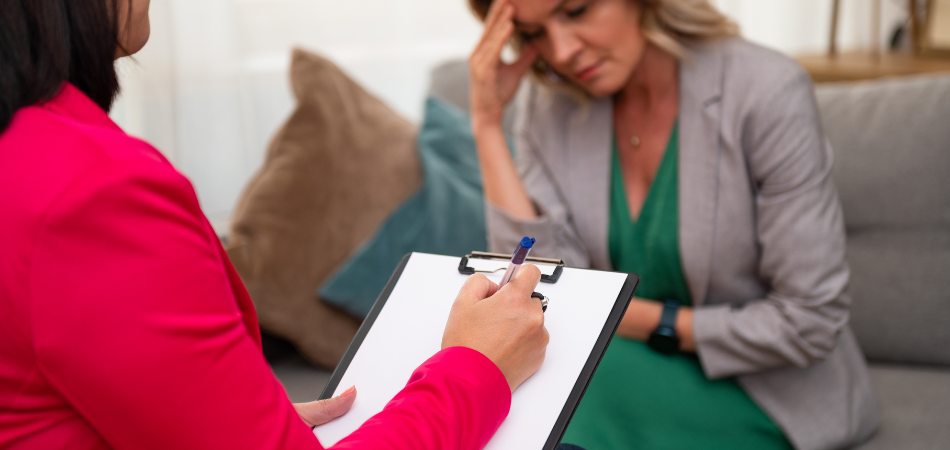 How do rehab centres at Abbots Langley, Hertfordshire, make life better?
Are you or a family member looking to quit an addiction? Do you want someone to help rebuild your life? Abbots Langley is a bustling village with a lot of history situated in Hertfordshire and is home to around 21,000 people. Fortunately, several rehab centres around Abbots Langley help the locals with the increasing drug and alcohol addiction problems in and around the village. Many rehab centres such as Primrose Lodge near Abbots Langley, Hertfordshire, are well-equipped to help you with this.
What do the statistics say about drug and alcohol abuse in Abbots Langley, Hertfordshire?
Abbots Langley ranks 43/140 in crime rate in Hertfordshire county. In November 2021, it was the county's most dangerous town for drugs. Until August this year, 48 drug crimes have been reported in Abbots Langley at the rate of 2.2/1000, which is worse than 2018-19. Numerous drug-related incidents reported in the media show the use of cocaine and other street drugs in the community.
What are the options for rehab centres in Abbots Langley, Hertfordshire?
Due to the drug menace around the country, the government and NHS have established numerous rehab centres in and around many small towns and villages. These free or paid centres support community issues like alcohol addiction, drug abuse, misuse of prescription medications and other addiction-related crimes.
A premium rehabilitation facility may cost you more than a free support group. Still, it could be the answer to dealing with recovery and healing in privacy with high-class healthcare and immediate admission. We at UKAT aim to provide the best treatment options and holistic care based on individual requirements to help you proceed to recovery and health.
UKAT is a leading rehab provider in the UK, with several centres across the country. These centres provide world-class amenities to people willing to change their lives for the better.
Primrose Lodge: one of the best UKAT rehab centres near Abbots Langley, Hertfordshire
If you are looking forward to a premium rehab treatment near Abbots Langley, Hertfordshire, then Primrose Lodge could be the right choice.
Primrose Lodge is a unique rehabilitation facility with a healing environment. The UKAT team at this centre ensures patients recover from their drug and alcohol addictions. This private rehab clinic is a top medical facility with warm, attractive, comfortable and luxurious amenities for you. Primrose Lodge offers exceptionally high-standard care and lodging at a fair price. Moreover, it takes around one hour and four minutes to reach here from Abbots Langley, which is 39.5 miles from Primrose Lodge.
Other facilities:
19 safe, secure and comfortable rooms
Well equipped gymnasiums
Freshly prepared meals from expert chefs
Free Wifi
Family recovery programme
Open day for the family every month.
Individual treatment therapy
Extended care.
List of free addiction support groups in and near Abbots Langley, Hertfordshire
Kings Langley Chair/Candlelight
Saturday, 8 pm
All Saints Church Hall, Church Lane
Postcode: WD4 8JS
Helpline: 01923211122 (24 hours)

Watford Garston Step 11 Candle Lit Meditation
Sunday, 7.30 pm
Our Lady & St Michaels RC Church, Crown Rise, Garston
Postcode: WD25 0NE
Helpline: 01923211122 (24 hours)

Watford Trailblazers
Tuesday, 8 pm
The Scroll Church, The Harebreaks
Postcode: WD24 6NF
Helpline: 01923211122 (24 hours)
Hemel Hempstead Candlelit Speaker
Thursday, 8 pm
St Mary's Church, London Rd, Apsley
Postcode: HP3 9ST
Helpline: 01923211122 (24 hours)
High Barnet Meditation Meeting
Sunday, 5.30 pm
Church HouseWood Street, Barnet, London
EN5 4BW
Amersham. You're Never Alone
Monday, 7.30 pm
The Wheeler Room, St Michael & All Angels C Of E Church
70 Sycamore Road, Amersham, Buckinghamshire.
HP6 5DR
Hemel Hempstead Tuesday Night
Tuesday, 7.45 pm
Apsley Community Centre, London Road, Apsley Hemel Hempstead, Hertfordshire.
HP3 9SB
Burnt Oak – Just For Today Group
Thursday, 6 pm
Dominic Room, Annunciation R C Church, Thirlby Road, Edgware, London.
HA8 0HQ
Prayer and Meditation
Sunday, 11:30
Ware Drill Hall, 17 Amwell End, Ware
SG12 9HP
Website address: https://meetings.cocaineanonymous.org.uk/meetings/prayer-meditation/?tsml-day=any&tsml-region=hertfordshire
Sunday Goff's Oak Newcomers Meeting
Sunday, 5 pm
Goffs Oak Methodist Church
Newgatestreet Rd, Goff's Oak
Waltham Cross
EN7 5SN
Topic Meeting
Sunday, 5 pm
The Meeting House
21 Cuttys Ln, Stevenage
SG1 1UP
A Light In The Dark
Monday, 7 pm
Hampson Park Community Centre
Hampson Park, Stevenage SG1
Why should you choose a rehab in or near Abbots Langley, Hertfordshire?
Abbots Langley is a large village in Hertfordshire county. If you want to explore this tranquil place during your rehab journey, then you can visit the Leavesden country park, the Cassiobury Park, the Leavesden film studios and St. Lawrence's church. Abbots Langley could be a great option if a lively, bustling village can help you recuperate and rebuild your life. Contact us today and Get Help Now!