Alcohol and Drug Rehab Centre near Borehamwood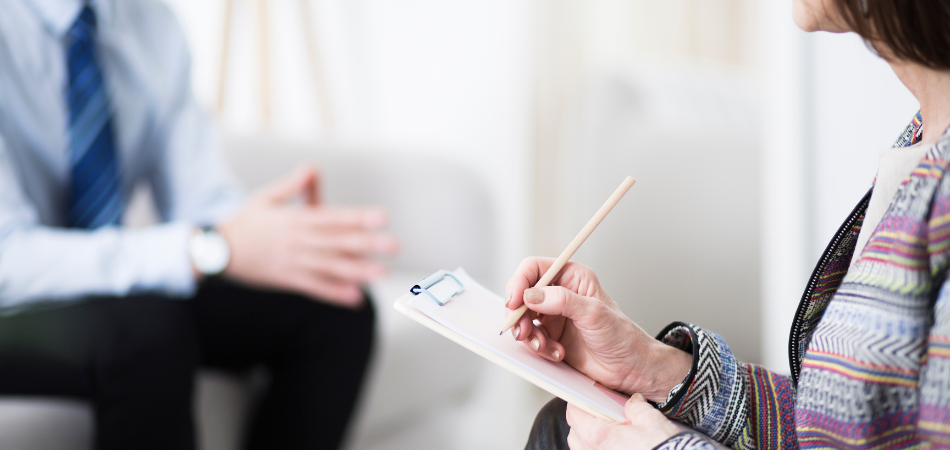 How do rehab centres at Watford, Hertfordshire, make life better?
If you or your loved ones are struggling with substance misuse concerns near Borehamwood, Hertfordshire, do not worry. Rehabilitation for addiction treatment may seem intimidating, but this first step can help you recover from a rough period in your life. Around Borehamwood, much top-notch public and private treatment facilities can help you get well.
Rehabilitation centres near Borehamwood are recommended so you can find a safe space to break free from your addiction. This allows you to be away from triggers, facilitating your recovery journey. This can also give you the support you need if you face drug or alcohol withdrawal symptoms. Therefore, private residential rehabs near Borehamwood are highly recommended. This is because they provide a strategised recovery journey through addictive substance detoxification plans.
What do the numbers say about substance abuse near Borehamwood?
Borehamwood is a town in Hertfordshire in East England. Unfortunately, a significant Borehamwood population struggles with drug and alcohol addiction and behavioural and eating disorders. In 2021, Borehamwood reported 115 drug-related crimes, and it continues to report them even today at a staggering rate. Not just that, but Hertfordshire also recorded a record five drug overdoses within two hours in 2021, escalating the gravity of this problem.
What are the rehab options near Borehamwood?
It might be challenging to go through a substance abuse rehabilitation programme, especially if you're experiencing anxiety or mental pain due to your addiction. Therefore, choosing the right rehab centre near Borehamwood is important. Majorly there are two types of rehab facilities in and around Borehamwood, Hertfordshire. They are:
NHS Treatment Centre
Not everyone has access to private therapy. If you legally reside in the UK, you can use the NHS's free services for drug and alcohol detoxification. These include counselling, medicine, and one-on-one assistance. These rehab choices, however, entail a stretched application process and do not provide instant support. They also have generalised treatment plans, which could make you feel like you aren't getting specialised care.
Private Treatment Centre
Consider that you're seeking a private treatment facility that provides immediate enrollment and great support. The numerous private rehab facilities close to Borehamwood would like to give you the best assistance available to assist you in achieving long-term health. So, UKAT provides some of the top private residential treatment facilities close to Borehamwood, Hertfordshire. Primrose Lodge is the nearest UKAT rehabilitation centre near Borehamwood.
UKAT rehab centres near Borehamwood: Primrose Lodge
Primrose Lodge Rehab, situated in the heart of Surrey, is one of the closest rehab centres near Borehamwood. It is around 46 miles away, taking over an hour to reach. Primrose Lodge provides utmost quietude with its 19 ensuite bedrooms, an in-house gym, special food care, spacious areas for walking, and comfortable areas ideal for movie nights. Apart from that, some of the most popular services also include:
12-step programmes
Personalised rehab
Cravings & withdrawal management
Art & creative workshops
Immediate admission
Relapse prevention education
Medical detox services with 24×7 care and support
Individual and group counselling
At Primrose Lodge, you can also avail yourself of free aftercare for one year. This, coupled with your time at Primrose Lodge, can ensure you have the best possible journey into recovery.
Depending on your requirement, Primrose Lodge offers three types of treatment plans:
Residential Inpatient Treatment
Partial Hospitalisation Programme
In-depth Outpatient Programme
Although you have the freedom to select the programme that best meets your needs, you are advised to only select partial hospitalisation or intensive outpatient programmes if you have a strong support system to help you manage withdrawal symptoms or relapses. These programmes support recovery from all addictions, such as prescription drugs, illegal drugs, Codependency, Behavioural, Rating-related, etc.
We advise residential inpatient treatment programmes if you want to dedicate yourself to your recovery since they let you completely cut off from the outside world so you can concentrate on healing without being distracted by real life and responsibilities.
Join addiction support groups near you
If you wish to explore any free addiction support groups near Borehamwood, here are some of the options:
Narcotics Anonymous at Borehamwood
St Albans Road To Recovery
Thursday
The Living Room, 156 Hatfield Road, St Albans, Hertfordshire
Time: 18:30–19:30
Postcode: AL1 4JA
Hemel Hempstead Tuesday Night
Tuesday
Apsley Community Centre, London Road, Apsley, Hemel Hempstead, Hertfordshire
Time: 19:45–21:00
Postcode: HP3 9SB
Just For Today
Monday
Church Hall, St. Peters Church, The Willows, Stevenage, Hertfordshire
Time: 20:15–21:30
Postcode: SG2 8AN
Borehamwood & Elstree
Tuesday
Allum Manor House & Hall, 2 Allum Ln, Elstree
Start time: 20.00; Duration: 1 hour and 15 minutes
Disabled Access: Full wheelchair access
Postcode: WD6 3PJ
Helpline: 01923211122 (24 hours)
Borehamwood Lunchtime Steps Online
Friday
Zoom meeting ID: 894 1744 5802 Password: AA
WD6 2DF
Start time: 12.00
Helpline: 01923211122 (24 hours)
Watford As Bill Sees It
Thursday
St Andrews Church Hall, Church Rd.
Start time: 20.00; Duration: 1 hour and 30 minutes
Disabled Access: Full wheelchair access.
Helpline: 01923211122 (24 hours)
Postcode: WD17 4QN
A Quiet Peace Share and Meditation Meeting
Thursday
Baptist Church, Drayton Rd., Borehamwood
Time: 20:00
Postcode: WD6 2DF
Cocaine Anonymous
Saturday
Maxwell Park Community Centre, Maxwell Rd., Borehamwood
Time: 18:00
Postcode: WD6 1JJ
Experience, Strength and Hope Meeting
Wednesday
Spectrum / CGL, 18 Station Rd., Watford
Time: 20:00
Postcode: WD17 1JU
Why are rehabs in Borehamwood ideal?
Borehamwood is a rustic town famous for its historic film and TV studios. This town is a part of London's commuter belt, allowing you to have the best of both worlds. With many open spaces and a rich history to explore, Borehamwood can be the ideal location for you to start your detoxification journey. The peacefulness of Borehamwood can help you achieve long-term recovery by enabling you to avoid triggers and prioritise your rehabilitation while putting yourself first. Get assistance right away! Make a move today for a healthier, drug-free tomorrow!