Alcohol and Drug Rehab Centre near Beckenham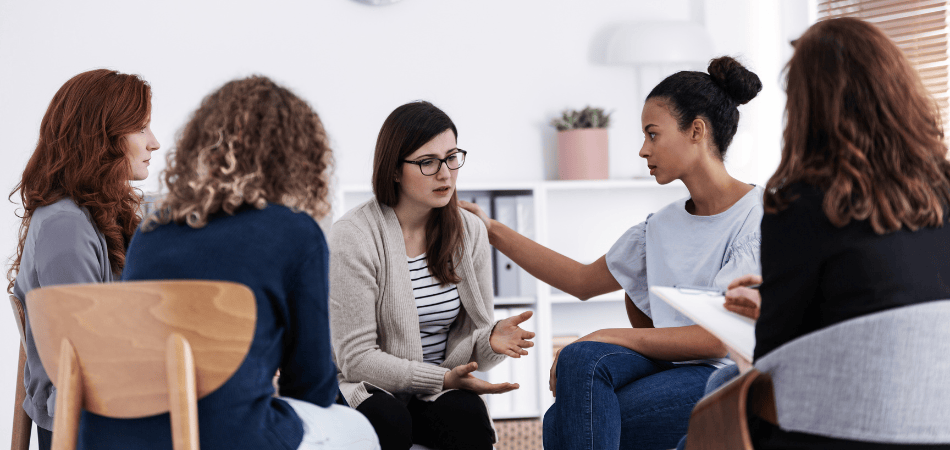 How are drug and alcohol rehab centres in Beckenham helping people?
Drug and alcohol addiction is a menace to society. Despite its ill effects on the mind and body, an increasing number of people, particularly adolescents and young adults, fall prey to it. Most of these individuals wish to return to their sober lives, but drug and alcohol withdrawal symptoms are challenging to overcome.
To help these individuals, local governments, the central government, communities and several NGOs are constantly working with rehab facilities in Beckenham and nearby towns to motivate people to seek timely care.
What are the drug and alcohol abuse numbers in and around Beckenham?
According to an August 2022 report, there has been a significant rise in drug-related deaths across southeast London. The report states that all but two southeast London boroughs have seen a rise in drug-related deaths.
Another report from 2019 states that alcohol-related hospital admissions have increased. While cities like Lewisham saw the highest alcohol-related admissions, Beckenham, Greenwich, and Dartford are not far behind. The number of people resorting to drugs and alcohol only rose during the COVID-19 pandemic.
The best drug and alcohol rehab centres available in Beckenham
Alcohol and drug withdrawal symptoms are difficult to cope with, and many people struggling with them are often left to deal with them alone. There are many rehab facilities options in Beckenham for those looking to accelerate their journey to sobriety.
You can choose from free, paid, residential and outpatient rehab facilities based on what suits you. The local government and communities in Beckenham are trying their best to help people struggling with addiction.
Here are some important amenities to look for when choosing a rehab facility in Beckenham:
Private or shared rooms with ample space and en-suite bathrooms
Outdoor areas to help you connect with nature and rediscover yourself
Fitness amenities like a gymnasium, yoga or meditation room
Relaxing environment with facilities like a spa where you can pamper yourself
Qualified chefs to prepare healthy and nutritious meals
Options to pursue hobbies or other activities that keep you busy and engaged
Primrose Lodge near Beckenham
UKAT's Primrose Lodge is just 41.3 miles or a 1 hour 15 minutes away for people living in Beckenham and looking for an affordable residential rehab nearby. It is located in Guildford in the heart of Surrey.
This beautiful and sophisticated rehab centre is perfect for those who wish to stay close to the busy city life but need a quiet environment to focus on their recovery journey.
This CQC-rated rehab facility has a warm, welcoming and homely atmosphere to make your recovery journey comfortable and convenient. Primrose Lodge is known for the following facilities:
19 en-suite rooms with spacious bathrooms
On-site gymnasium
Experienced chefs who prepare nutritional meals as per individual requirements
Spacious gardens to enjoy a relaxing walk
Comfortable sitting areas perfect for movie nights and weekly activities
At Primrose Lodge, we understand that every person has their own story, and we offer personalised treatments based on their requirements. People with prescription drug addictions, illegal drug addictions, behavioural addictions and codependency addictions can find a complete resolution to their problems and find their way to sobriety.
Free addiction support groups near Beckenham
Here are some AA, NA, and CA sessions available near Beckenham:
Beckenham Big Book Step
St Edmunds Church Hall, Village Way
BR3 3NP
Wednesday, Start time: 19.45 – duration 1hr 15mins
Beckenham Discussion
Methodist Church, Bromley Rd
BR3 5JE
Tuesday, Start time: 20.00 – duration 1hr 30mins
Beckenham Lunch Experience, Strength & Hope
St John the Baptist Church, 251 Eden Park Avenue
BR3 3JN
Thursday, Start time: 13.00 – duration 1hr 30mins
Narcotics Anonymous (NA) near Beckenham
Monday Night Burnt Ash Lane
Monday
Room 1, St Andrews Church, 134A Burnt Ash Lane, Bromley, London, Greater London, BR1 5AF
Time: 19:15 ~ 20:45
Postcode: BR1 5AF
Crystal Palace
Thursday
Phoenix Community Centre, 66 Westow Street, Crystal Palace, London, Greater London, SE19 3AF
Time: 19:00 ~ 20:15
Postcode: SE19 3AF
Monday Meditation
Monday
Friends Religious Society of Quakers, 34 Sunderland Road, Forest Hill, London, Greater London, SE23 2QA
Time: 19:00 ~ 20:00
Postcode: SE23 2QA
Step Study Meeting '12 Steps Beyond'
The Small Hall St John's Church Hall (at the rear)
1 Bourne Hill
London N13 4DA
UK
Sunday, 9:45
Gratitude Meeting
St Barnabas Church
Worth Rd
Crawley RH10 7DY
UK
Sunday, 11:15
St. Mary's Church
61 College Rd
Bromley BR1 3QG
UK
Wednesday, 19:30
Why should you opt for a private rehab facility near Beckenham?
Beckenham enjoys the proximity to London, southeast of the city, in the county of Kent. This town is a great place to live and has a bustling community life, making it safe for people who wish to come here for their recovery journey. Beckenham is home to several open spaces, gardens and eateries. It boasts of city life with a calm and tranquil atmosphere.
If you are looking for a private rehab clinic in Beckenham, UKAT's Primrose Lodge is just a short distance away. Get help now.