Alcohol and Drug Rehab Centre near Harrow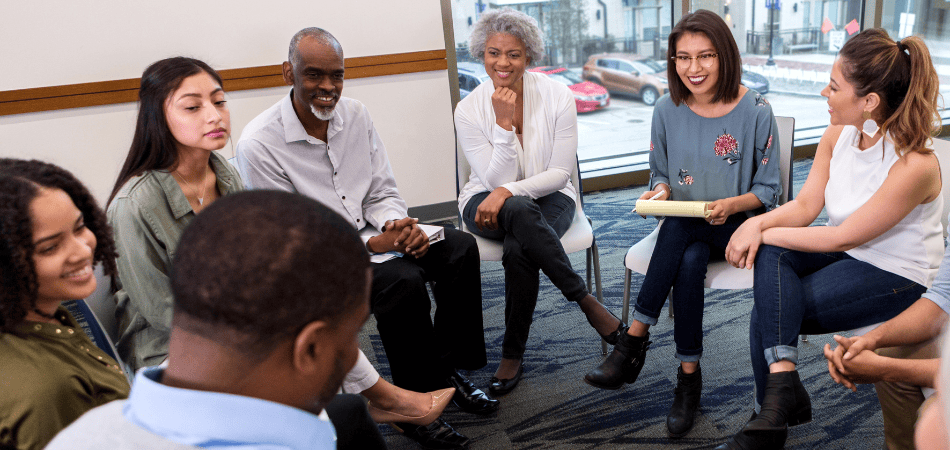 How do rehab centres in Harrow help people live better lives?
If you or your loved ones are struggling to overcome your addiction, reach out to any UKAT centres around you. Organisations like UKAT are actively working towards helping the locals fight substance abuse. Substance addiction nowadays has become a major public health concern.
Drug and alcohol addiction can completely derail your personal, professional, and social life, along with the life of your loved ones. If you are looking for rehab facilities near Harrow, Primrose Lodge, a well-known facility under the UKAT pool of centres, can help you in your fight against addiction with medication and therapies. Read on for more details about Primrose Lodge rehab centre and other free support groups near Harrow.
What do the statistics say about substance abuse in Harrow
Harrow is considered the second safest borough in London. Still, according to government statistics, drug-related crimes in Harrow have gone up to 1171 in 20/21, a 45% increase from the previous year.
According to the new research, over two-thirds of Londoners, including Harrow residents, are suffering from mental health and have turned to alcohol and drugs to cope. As a result, drug crimes have also increased. Between 2015 to 2019, a total of 1,631 people were arrested in Harrow for drug-related crimes. Among these arrested, the majority were aged between 10-29 years.
Alcohol and drug deaths have also gone up in Harrow. According to government statistics, almost 90 drug-related deaths were reported there. The alcohol-related mortality rates in harrow also range around 26.9 (per 100,000).
Choose a clinic offering personalised care, support, and holistic treatment with multiple private rehab facilities and free support groups near Harrow. Primrose Lodge doesn't just treat an individual's addiction through medication; they also help restore your loved one's life with therapy.
Rehab facilities in and around Harrow
There are various rehab clinics under National Health Service (NHS) and private facilities near Harrow. However, choosing a UKAT facility that is certified by Care Quality Commission (CQC) has the following advantages:
A healthy and safe environment
Experienced doctors and therapists
Round-the-clock support
Personalised programme
Immediate admission
UKAT's brand promise*
Once you successfully complete UKAT's 90-day inpatient treatment schedule and again encounter a relapse within 30 days of leaving the rehab centre, in such scenarios, UKAT will treat you for free for 30 more days.*
You can opt for an outpatient programme or inpatient residential rehab for drug, alcohol, and behavioural addiction treatments. Below are a few differentiators mentioned for inpatient and outpatient treatment.
Inpatient residential rehab
Designed to treat serious addictions
Full-time monitoring
Skill-building sessions
Treatment in an enclosed environment
Higher success rate
24 X 7 access to trained professionals
Outpatient rehabs
Designed to treat mild addiction
Flexibility in scheduling
Part-time programs
More family support
Continue working or schooling
Primrose Lodge, UKAT rehab facility near Harrow
Primrose Lodge rehab clinic, ideally located in Guilford, Surrey, is 68.4 miles from Basildon and takes an hour and 20 mins to reach. Away from the hustle and bustle of the city but still within easy reach, this private clinic is CQC-rated. The beautiful and refreshing gardens surrounding the facility provide an environment of calm and relaxation. A team of dedicated addiction specialists offer safe and peaceful surroundings for the patients.
Some facilities in this clinic include:
Private Gymnasium
24 / 7 Security
19 Ensuite Bedrooms
State-of-the-Art Kitchen
Laundry and Cleaning Service
Dedicated Clinical Team
Individualised Treatment
Attractive Gardens
In Primrose Lodge rehab facilities, the team does not just help you recover from your addiction and ensures transformative treatment. They integrate treatment plans for a healthy mind, body, and spirit. Also, Primrose Lodge's treatment programmes are tailored to fit an individual's requirements. This rehab centre offers one year of aftercare service after you have successfully completed your de-addiction journey.
Free addiction support groups list in Harrow
If you are looking for free addiction support groups near Harrow, the list below can help you get started.
Harrow On The Hill
Church of our Lady & St Thomas of Canterbury, 22 Roxborough Park, HA1 3BE
Friday 18:00
Helpline: 02074070700 (10.00-22.00)
Harrow Newcomers
Large Hall, Welldon Centre, Welldon Crescent, HA1 1JZ
Saturday 10:30
Helpline: 02074070700 (10.00-22.00)
Harrow Step
Welldon Centre
Welldon Crescent, HA1 1JZ
Sunday 10:00
Helpline: 02074070700 (10.00-22.00)
Hope in Harrow
The Robert Raikes Room, South Harrow Baptist Church, 270 Northolt Road, Harrow, HA2 8EB
Monday 20:00
Easy does it on the hill
The Robert Raikes Room, South Harrow Baptist Church, 270 Northolt Road, Harrow, HA2 8EB
Wednesday 20:00
Friday Feelings
Stonegrove Community Center, 5 Hayling Way, Edgware, HA8 8BN
Friday 11:00
ESH Meeting
Islip Manor Community Centre, 28 Arnold Rd, Northolt UB5
Thursday 19:30
There is a Solution
The Avenue Church, Ickenham Rd, Ruislip HA4 7BZ
Saturday 18:00
Why rehab centres near Harrow are among the best
Harrow, a large town in Greater London, is home to the famous Harrow Boys School and the University of Westminster. Located thirteen miles from central London, Harrow is surrounded by Hendon to the east, Ruislip to the west, Stanmore to the north, and Wembley to the south. The London Luton Airport is just 25 miles from Harrow town. Out of the 19 square miles of harrow, a fifth is covered with open spaces and parkland, making it one of London's greenest corners. Harrow on the Hill is a popular historical destination in the area.
With its links to the heart of the capital, Harrow offers one of the best settings to begin your de-addiction journey. The lush greenbelt and excellent local amenities add charm to the place. Register today or call us now for admission.