Alcohol and Drug Rehab Centre near Peckham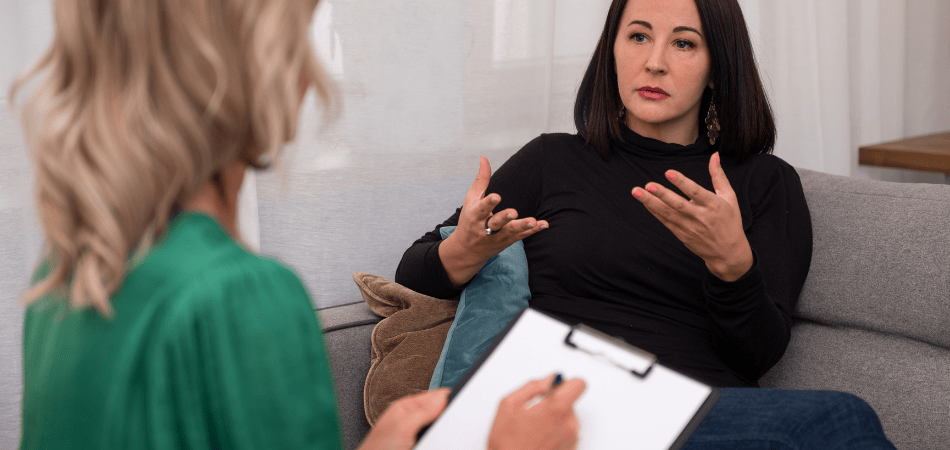 How do rehab centres at Peckham, make life better?
It is difficult to steer away from addiction. But not impossible. Do you or a loved one need help with it? Peckham is a lively affluent neighbourhood situated in the Southwark borough of London. It is a relief that there are several rehab facilities in and around Peckham to help the local community deal with alcohol and drug addiction.
At UKAT, we know that the tedious part of looking for support to counter addiction is making the big decision to turn your life around. The rehab centres near Peckham, London, can help you take a healthy road to recovery. The Primrose Lodge Clinic, in particular, provides a safe and nurturing environment to people who are fighting substance abuse. Read on to learn more!
What do the statistics say about drug and alcohol abuse in Peckham?
A 2020 report by Public Health England states that approximately 686 out of 1000 adults living with their children in this region were dependent on alcohol. Out of them, 89% felt that their treatment needs were not being met, putting them and their families in further jeopardy. However, the percentage of unmet treatment needs among adults with opiate dependence living with their children was around 58%.
What are the options for rehab centres in Peckham?
Due to its proximity to London, the government has been very proactive in Peckham to provide a lot of help for people struggling with drug and alcohol addiction. You may find a lot of paid and free institutions and rehab centres which help people with recovery.
Free or NHS-sponsored rehab centres can be helpful. Still, the waiting period for admission to one of these facilities is exceptionally long. On the other hand, private rehabilitation facilities can help you with personalised care and support. Although they might be a bit more expensive, private rehab facilities have a swift admission process and provide holistic therapies.
How do UKAT rehab facilities make a difference in Peckham?
Suppose your priority is to have a hassle-free rehab journey with quality treatment options. In that case, UKAT could be your ideal choice. Many rehab facilities near Peckham offer treatment by the National Health Service (NHS) and charities, such as NA and AA. the option is yours, so you make sure you make an informed decision. For example, a UKAT centre offers the following services compared to a regular rehab facility.
On-the-spot admission
A healing and positive atmosphere
Medical detox
24*7 support and care
Personalised rehab programme
Excellent team of specialised doctors and therapists
Good aftercare plans
Primrose Lodge near Peckham
We at UKAT focus on building a happy, healthy, and enriching life free from addiction at all our rehab centres in the UK. If you or a loved one would consider joining a private rehabilitation programme in or near Peckham, London, this is the ideal recovery facility.
To help patients fully recover from alcohol and drug addiction, Primrose Lodge provides the best treatment in the UK. It is located 35.9 miles from Peckham, and it takes approximately 1 hour and 22 minutes to reach here. Primrose Lodge offers high-quality treatment and lodging at a fair price in addition to its clinical proficiency. It has furnished 19 safe, secure and comfortable rooms with ensuite bathrooms. The other amenities include:
On-site gymnasiums
Healthy meals from expert cook
Free wifi for a limited period
Monthly open day for the family
One-to-one and group therapy
Free aftercare
Medical detox and rehabilitation
Attractive gardens and outdoor spaces
On-site laundry and cleaning services
Trauma therapy
List of free addiction support groups in and near Peckham
Alcoholics Anonymous (AA) in and around Peckham
1st Peckham
Friday, 8 pm
Peckham Methodist Church, 2 Wood's Rd
Postcode: SE15 2PX
East Dulwich Step On The Green
Friday, 8 pm
Goose Green Centre, next to St John the Evangelist Church, 62a East Dulwich Rd
Postcode: SE22 9AT
Peckham As Bill Sees It
Monday, 8 pm
Friary Meeting Rms (entrance in Friary Rd)
Postcode: SE15 1RH
East Dulwich Newcomers
Tuesday, 12.30 pm
Christ Church, 263 Barry Road, East Dulwich
Postcode: SE22 0JT
Cocaine Anonymous (CA) in and around Peckham
Never Too Early Step 11 Meditation
Sunday, 8.30 am
The Methodist Church
100 Ordnance Rd, Enfield EN3 6BW
The Breakfast Club
Sunday, 9 am
London
Online
Step Study Meeting '12 Steps Beyond'
Sunday, 9.45 am
The Small Hall St John's Church Hall (at the rear), 1 Bourne Hill
London N13 4DA
CA "Nowa Wolność "
Sunday, 5 pm
St John's Hall, Ravenna Rd
London SW15 6AW
Narcotics Anonymous (NA) in and around Peckham
One Hour Step Meeting
Sunday, 11 am
Response Community Project300 Old Brompton Road Earls Court
SW5 9JF
Euston, We Have a Problem
Sunday, 11 am
St Pancreas Church HallLancing Street, Euston, London
NW1 1NA
Kilburn – Alternate Step and Just For Today Meeting
Sunday, 11.30 am
Latin America House, Kingsgate Place, Kilburn
NW6 4TA
Notting Hill Sunday Group
Sunday, 1 pm
St Peter's Church Hall59a Portobello RoadNotting Hill
W11 3DB
Why should you choose a rehab in or around Peckham, London?
Peckham is one of London's trendiest places to be in. With no shortage of fantastic events and places to visit with friends and family, this part of town is a good choice for those who love a lively London lifestyle. This report also gives a glimpse of how Peckham was voted to be one of the best neighbourhoods to live in, in 2019.
The location and scenic beauty make Peckham an ideal destination to unwind in the lap of nature. Rehab centres in Peckham, London, are excellent options to recharge yourself and recover from substance abuse. At UKAT, we know how emotionally and physically challenging substance abuse can be. Call us today for immediate assistance if you feel a loved one needs help recovering from alcohol or drug addiction. Get help now!