Alcohol and Drug Rehab Centre near Surbiton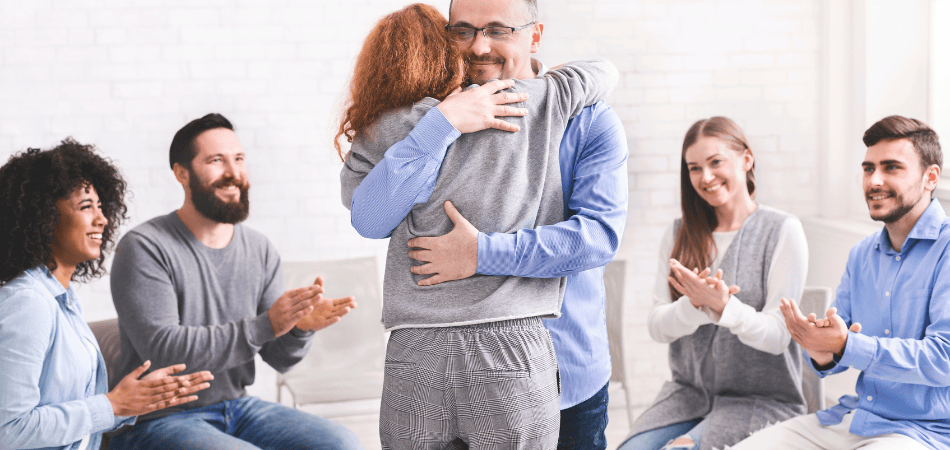 How do rehab centres at Surbiton, South West London, make life better?
If you have been under the influence of drugs and alcohol and want complete freedom from this ordeal, enrolling in a rehab clinic is the best option. Most importantly, you will find numerous rehab clinics in and around Surbiton, South West London, providing you with the support you need.
The UKAT rehab facilities near Surbiton are well-equipped to help you overcome your addiction to alcohol or drugs and recover completely amid state-of-the-art facilities and natural surroundings.
UKAT's Primrose Lodge, the nearest rehab facility to Surbiton, offers quick accessibility to residents. A full-service rehab clinic ranked good by the CQC, Primrose Lodge provides a range of rehab treatment plans with an outstanding team of trained and compassionate professionals.
Read on to find more about the rehabs near Surbiton.
Statistics about drug addiction in Surbiton, South West London
According to Public Health England (PHE), as many as 46 people died from drug poisoning in 2021 across England, with 16 cases in South London, South West, South East and East England. The drugs involved were heroin and opioids.
In 2021, 4,859 deaths from drug poisoning were reported across England and Wales, with the rate of drug-specific deaths per million people for males and females in South West London (the neighbourhood where Surbiton is located) at 91.4% and 32.2%, respectively.
What are the rehab options in Surbiton, South West London?
Are you looking for a free rehab clinic or a premium private residential rehab centre in Surbiton? Rest assured, as there are several reputable rehab options near your city. However, research your options well to avoid confusion while choosing one. Let us take a quick look at the pros and cons of the available options:
Pros of free support rehab clinics in Surbiton:
Operate through a strong network of reha clinics across the country
Various treatment plans for free
Confidential
Close to the local communities
Cons of the free clinics:
The admission process and waiting time are too long
Limited access to personal therapists
Limited availability of rooms and beds
Pros of private inpatient rehabs in Surbiton:
Immediate registration and admission
Easy access to beds
Access to dedicated therapists
Confidential
Cons of private clinics:
A bit costlier than free support clinics
How do UKAT rehabs in Surbiton, South West London, help deal with substance addiction?
At UKAT rehab clinics in Surbiton, we follow a holistic approach to healing you from the impact of drugs and alcohol. We have a range of rehab treatments and medically-assisted detoxification programmes that we suggest to you for your dependence needs and financial planning. We also offer one-year free aftercare to ensure you are continuously under expert supervision.
Let us take you through the other plus points of choosing a UKAT rehab clinic near Surbiton:
Immediate admission
Motivating and safe environment
A considerable distance from the triggers
Evidence-based practices
Treatment plans for different needs and pocket sizes
24/7 support and care
Family-oriented programmes
Trained and compassionate workforce
At UKAT rehab centres in Surbiton, we treat the following types of addictions:
Drug addictions
Addictions related to alcohol
Various legal high dependencies
Behavioural addictions
Primrose Lodge near Surbiton, South West London
Primrose Lodge is a premier rehab centre located in Guildford, Surrey. Whether dealing with drug or alcohol addiction, or both, this attractive, peaceful, homely clinic with state-of-the-art facilities is the right choice. Recognised by private health insurance providers – BUPA Private Medical Insurance and AXA Private Medical Insurance, the centre offers excellent rehab treatment and accommodation services without breaking the bank.
This UKAT centre is barely 21 miles, approximately a half-an-hour drive from Surbiton. If you intend to distance yourself from the blusters of everyday life and want comprehensive healing amidst tranquillity, this Surrey-based rehab clinic is just the right pick.
The highlights of this CQC-approved clinic include the following:
19 en-suite bedrooms
On-site fully-equipped gym
Spacious outdoors
Free Wi-Fi connectivity
Cleaning and laundry services
Different types of treatment rooms
Chef-prepared wholesome meals
By offering holistic therapies, Primrose Lodge helps people overcome their alcohol and drug addictions, including heroin and synthetic opioids.
Free support groups in Surbiton, South West London
Surbiton Lunchtime Courage To Change
Surbiton Hill Methodist Hall,
39 Ewell Rd
KT6 6AF
Start time: Friday, 13.00
Helpline: 02074070700 (10.00-22.00)
Tolworth Newcomers 'How It Works'
Our Lady Immaculate Parish Hall,
401-403 Ewell Rd, Surbiton
KT6 7DG
Time: Thursday, 19.30
Surbiton As Bill Sees It
Hughes Room B, Tolworth Hospital,
Red Lion Rd
KT6 7QU
Time: Wednesday, 20.00
Narcotics Anonymous (NA) near Surbiton, RBK, South West London
Camberley Narcotics Anonymous – Experience Strength & Hope
Lounge Room, St Marys Church Centre,
Park Road, Camberley, Surrey, GU15 2SR
Time: Saturday, 17:00
Postcode: GU15 2SR
Alive Again
Cromwell Community Centre, St. Johns Drive,
Walton-on-Thames, Surrey, KT12 3NH
Time: Friday, 20:00
Postcode: KT12 3NH
Guildford Newcomers
The Stirling Centre, St. John's Stoke,
Stoke Road, Guildford, Surrey, GU1 1HB
Time: Friday, 20:00
Postcode: GU1 1HB
Never Too Early Step 11 Meditation
The Methodist Church
100 Ordnance Rd
Enfield EN3 6BW
London
Time: Sunday, 08:30
Step Study Meeting '12 Steps Beyond'
The Small Hall St John's Church Hall (at the rear)
1 Bourne Hill
London N13 4DA
Time: Sunday, 09:45
Serenity on the Hill Topic Meeting
Cufos Community Centre
Top of The Avenue
London N10 2QE
London
Time: Sunday, 18:00
Why is Surbiton, South West London, the best place for a rehab clinic?
Surbiton is a beautiful suburban neighbourhood sitting next to the Thames river in South West London under the Royal Borough of Kingston upon Thames. Its cosmopolitan nature and closeness to greenery make it one of the best places in London for a rehab clinic for rehab.
Do not forget that you are capable enough to beat your dependence on drugs and alcohol with your determination. And we are here to assist you. To get help now, connect with us right away!