Alcohol and Drug Rehab Centre near Earley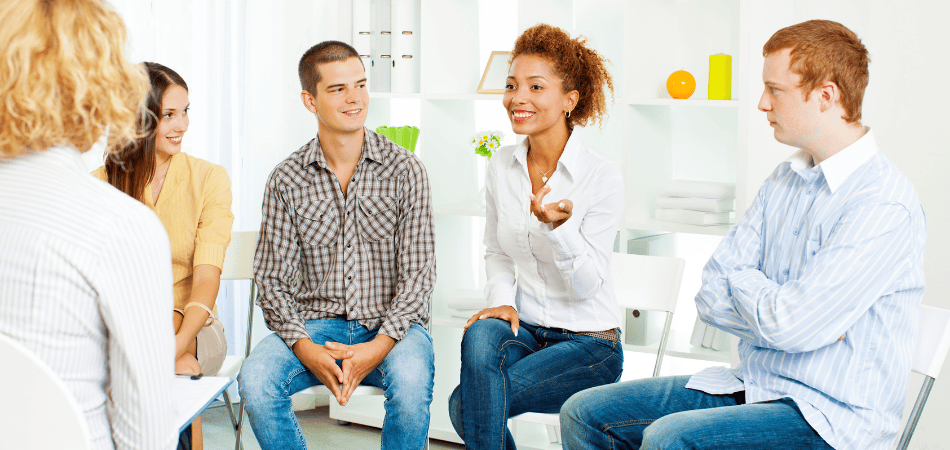 Why are rehab centres in Earley, Berkshire required, and to whom will they benefit?
Are you or someone close to you facing addictions to alcohol or drugs? If you search for care and help, rehabilitation is the answer to your woes. Rehabilitation can assist you in overcoming your addictions and lead to a happier, successful recovery. Rehab centres in Earley, Berkshire, offer a wide range of options for your recovery needs.
UKAT believes that for rehabilitation to be successful, personalised, tailor-made packages can ensure you get the support you require. Recovery from alcohol and substance abuse can be made possible via rehabilitation services accessible to you in Earley, Berkshire. Read on to learn about various free and private rehab services available within your area.
What do the drug, and alcohol-related death statistics in and around Earley reveal?
Reading and Berkshire news has reported that the number of alcohol-related fatalities due to excessive drinking has been enormous. Between 2016-18, Public Health England recorded 62 deaths due to alcohol in this town. Compared to alcohol-related deaths across the country, for every 10,000 people, in Berkshire, there have been 13 people dead compared to 10 people across the country. These statistics expose the urgent need for alcohol rehabilitation in Berkshire.
Similarly, drugs related death statistics have also made headlines. For example, between 2019 and 2021, the Office of National Statistics reported that compared to 7.9 deaths per 100,000 people in England, there were 8.9 deaths per 100,000 people in Reading.
The Bracknell News further supported these statistics by stating that the pandemic has been a causative factor for the increase in alcohol and drug-related deaths. They also mentioned that in 2021, Berkshire had 40 drug and alcohol-related deaths. This data reveals the need for rehabilitation in alcohol and substance abuse.
What are the choices for rehabilitation centres in Earley, Berkshire?
Earley, Berkshire has no shortage of free and private rehab facilities. However, though free clinics are widespread and readily available, they may lack the personalised touch and support you require on your rehabilitation journey.
Contrarily, private rehab clinics in Earley, Berkshire, focus on personalising your care to ensure that it is tailored to meet your specific rehab requirements. Though private rehab facilities in Earley, Berkshire are a little expensive, when you compare them to free rehab clinics, the amenities and all-inclusive treatment are unsurpassed.
How does the facility of Primrose Lodge UKAT centre near Earley, Berkshire stand out?
Primrose Lodge UKAT facility provides several benefits, as listed below, that ensure you get the best private residential rehab near Earley, Berkshire:
A seamless admission process
A safe and secure atmosphere that promotes positivity
Specially trained therapists and rehabilitation experts
24-hour medical services
A competent after-care package includes 30-day complementary care if you relapse after 30 days of undergoing treatment after completing the 90-day inpatient treatment plan.
Primrose Lodge is a UKAT centre situated at Guildford, Surrey. It is around 21.7 miles from Earley. The journey by road will take you approximately 37 minutes to get to. With 19 ensuite secure and comfortable bedrooms, an ideal location, expansive gardens, full in-house catering, and a variety of treatment rooms, Primrose Lodge UKAT centre is perfect for your rehab needs. What makes Primrose Lodge UKAT centre unique is its ability to offer therapy for you and your family to help you rebuild your relationships with your loved ones.
Further, rehabilitation is an urgent need. Alcohol and drug-related death statistics are on the rise. Primrose Lodge UKAT centre fulfils these rehabilitation needs to avoid further alcohol and drug-related deaths in Earley, Berkshire.
Free drug and alcohol rehabilitation support groups in and around Earley
The following options will benefit you if you are looking for free rehabilitation centres to help you on your detoxification journey:
Pangborne
St Bernadette's Church,
Horseshoe Rd
Postcode: RG8 7JL
Monday at 19.45 – duration 1hr 15mins
Helpline: 01189597494 (7.00-22.00)
Reading Big Book
Bradfield Village Hall,
South End Rd,
Bradfield Southend
Postcode: RG7 6EY
Wednesday at 20.00 – duration 1hr
Helpline: 01189597494 (7.00-22.00)
Newbury Spiritual Recovery
Friends Meeting House,
1 Highfield Ave
Postcode: RG14 5DD
Saturday at 18.30 – duration 1hr 30mins
Helpline: 01189597494 (7.00-22.00)
Narcotics Anonymous (NA) near Earley
Reading
Iris 4 Waylen,
St. Reading
Postcode: RG1 7UR
Monday at 7:30 pm
Maidenhead
Resilience Reform Road
Maidenhead
Postcode: SL6 8BY
Tuesday at 7 pm
Slough
The Rectory,
St. Mary's Church,
Church Street,
Slough
Postcode: SL1 1PJ
Saturday at 7:30 pm
Bracknell Three Legacies
Easthampstead Baptist Church
S Hill Rd
Bracknell RG12 7NS
Berkshire
UK
Monday at 19:30
Reading Thus We Grow
Wesley Church
84 Queen's Rd
Reading RG1 4BW
Berkshire
UK
Tuesday at 20:00
The Sunlight of The Spirit
The Pavilion
143-145 Oxford Rd
Reading RG1 7UY
Berkshire
UK
Wednesday at 19:00
What sets Earley apart when choosing it as a drug and alcohol rehab centre?
With its green and beautiful location, Earley, Berkshire, is a charming town to help you on your rehabilitation journey. Earley is situated in the borough of Wokingham and Berkshire's county. It is enveloped by green spaces and is home to the beautiful Maiden Erlegh lake. Known for its parks and open spaces, Earley is scenic. Earley is easily accessible by public ad private transport. Earley also has several restaurants, retail therapy, and museums to offer.
We at UKAT pride ourselves on our customer-friendly approach and 24*7 availability as you take your initial step towards rehab from alcohol and substance abuse. Our tailor-made care, support, and excellent care packages will help you achieve your alcohol and substance abuse rehabilitation goal. Do not procrastinate! Enrol at our Primrose Lodge UKAT centre and get the support you deserve!