Alcohol and Drug Rehab Centre near Reading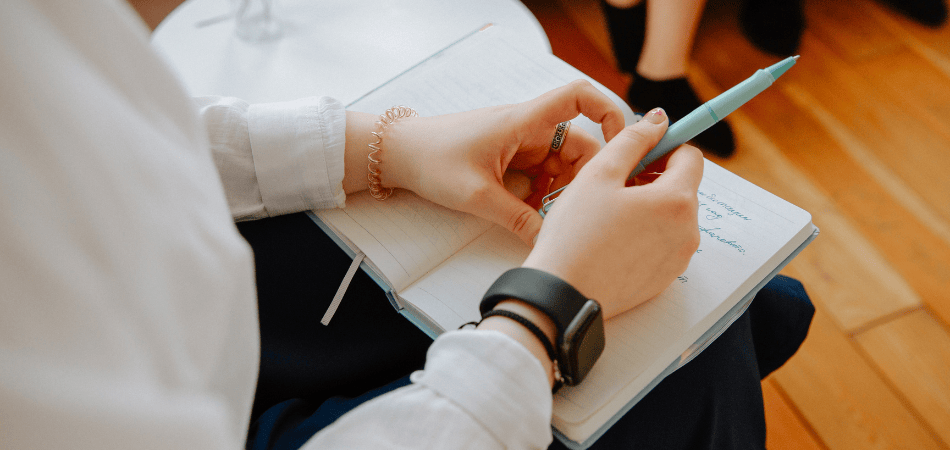 How do rehab centres in Reading, Berkshire, help people live better lives?
Reading is a flourishing town in Berkshire. Unfortunately, this major commercial centre has many people struggling with alcohol and drug addiction. Thankfully, Reading has several charitable and private institutions that offer rehab services to the local community and help them begin life afresh.
The Primrose Lodge UKAT rehab centre near Reading is a private clinic that offers holistic treatment programmes in a comfortable, homely environment. If you or someone you love is seeking help, you can find information about the rehab centre, its facilities, and treatment programmes to help you achieve long-term recovery.
What are the drug abuse statistics in Reading, Berkshire?
The Office of National Statistics (ONS) reported 16 deaths from drugs in Reading in 2021. Drug deaths have become a public health emergency. Drugs, primarily opiates and some cocaine misuse, amounted to 8.9 deaths per 100,000 people in Reading from 2019 to 2021.
Drug addiction became a national crisis during the pandemic, as people turned to drugs to deal with loneliness and stress. The need of the hour is to introduce more rehab centres and spread awareness.
What are the various rehab options available in Reading, Berkshire?
The NHS and other charitable institutions provide rehab services in Reading. Many private rehab facilities around the town also offer help and support to those looking for a better life. However, choosing a rehab that meets your requirements can be overwhelming, especially if a loved one needs immediate assistance. Your doctor will be able to guide you in making an informed decision.
Although free rehab centres offer good services, they may not provide the personal attention and constant support necessary during recovery. Private rehab centres offer immediate admissions and tailored treatment programmes to meet your unique requirements.
When selecting a rehab centre, here are some features you must look for:
Inpatient/outpatient treatment services
Private/NHS treatment
Highly-trained medical practitioners
24×7 support and care
Help in overcoming the root cause of addiction
Relapse prevention techniques
Family support programme
Free aftercare programme
Primrose Lodge rehab centre
Located amid the tranquil surroundings of Guildford, Surrey, the Primrose Lodge is a private rehabilitation facility that caters to those battling alcohol and substance addiction. It is about 23 miles from Reading, Berkshire, and takes around 40 minutes by road. The CQC routinely inspects the facility and has rated it three out of four.
Primrose Lodge is an AXA and BUPA-registered provider and offers the best facilities at affordable prices. Their top-class facilities include:
19 comfortable en-suite bedrooms
Quick admissions
Round-the-clock support
Separate rooms for group and one-to-one therapy
Large, attractive gardens
Fully-equipped gymnasium
Fully-equipped kitchen, dining area, and pantry
1-year-free aftercare programme
Primrose Lodge provides individualised treatment programmes based on your needs. The holistic programme incorporates varied therapies that include:
12-step therapy
Cognitive Behavioural Therapy (CBT)
Dialectical Behaviour Therapy (DBT)
Stress reduction techniques
Relapse prevention techniques
Art therapy
Yoga and meditation
Family recovery programme
At Primrose Lodge, experts provide inpatient treatment services that help arrange your rehab programme and monitor your progress closely.
The staff provides medical detox for prescription drug addiction, codependency addiction, behavioural addiction and illegal drug addictions. Their highly-skilled psychiatrist designs the medical detox plan, which is strictly adhered to by the medical staff.
Professionals provide consistent support and motivation throughout your stay at our rehab. The various therapies help you heal in the mind, body, and spirit. Furthermore, with the help of CBT and DBT, therapists can identify negative thinking patterns and teach you how to develop positive ones. These therapies further support you in making the right decisions for a better future.
List of free addiction support groups in and near Reading, Berkshire
Addiction support groups provide you with a safe space to share your experiences and bond with people facing similar challenges.
Reading Round Robin
The Pavillion, 143-145 Oxford Rd
Reading
RG1 7UY
Time: 12:30 (Tuesday)
Reading Lunchtime As Bill Sees it
The Pavillion, 143-145 Oxford Rd
Reading
RG1 7UY
Time: 12:30 (Thursday)
Reading Steps 3 & 11
All Nations Christian Centre, Berkeley Ave
Reading
RG1 6JE
Time: 20:00 (Thursday)
Reading Wednesday
Watlington House, Entrance at the back via Sidmouth St and South St
RG1 4RA
Time: 19:30 (Wednesday)
NA meetings in and near Reading
Never Alone
Upper Room, Park United Reform Church,
21 Palmer Park Avenue, Reading
RG6 1DN
Time: 19:30 – 21:00 (Friday)
Newcomers Meeting
Room 3, Reading Quaker (Friends) Meeting House,
(Mid Thames Area Quaker Meeting) 2, Church Street, Reading
RG1 2SB
Time: 19:30 – 21:00 (Wednesday)
Sunday Serenity
Lounge, Park United Reform Church,
21 Palmer Park Avenue, Reading
RG6 1DN
Time: 19:30 – 21:00 (Sunday)
Reading Thus We Grow
Wesley Church, 84 Queen's Road,
Reading
RG1 4BW
Time: 20:00 (Tuesday)
The Sunlight of the Spirit
The Pavillion, 143-145 Oxford Rd,
Reading
RG1 7UY
Time: 19:00 (Wednesday)
Faith on Friday
Wokingham Baptist Church
Milton Rd, Wokingham
RG40 1DE
Time: 20:00 (Friday)
Why are rehab centres in Reading, Berkshire, the best?
Reading is located in the valley where the rivers Thames and Kennet come together. The town is known for the University of Reading, the Reading museum, and the picturesque public parks, such as Prospect Park, which make Reading a charming place. Its proximity to Primrose Lodge and other rehab centres makes it an ideal place to relax and rejuvenate while recovering from addiction.
The Primrose Lodge UKAT rehab centre offers a safe space created for your complete recovery by a group of highly-trained professionals. The holistic treatment programmes promise to free you from addiction and give you a chance at a better life. If you are seeking help for yourself or a loved one, contact Primrose Lodge. Get help now!