Alcohol and Drug Rehab Centre near Slough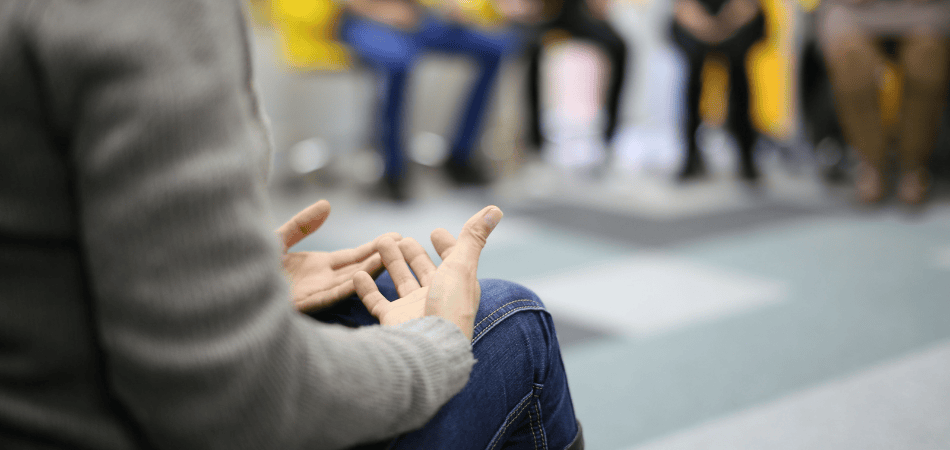 How drug and alcohol rehab centres near Slough, Berkshire, help people live better lives
Slough is a flourishing town in Berkshire. Unfortunately, it is not immune to the dangers of addiction as many in the town battle with alcohol or substance abuse. Fortunately, the NHS and several free and private rehab centres provide support and treatment to the local community.
The Primrose Lodge is one such private rehab facility in close proximity to Slough, Berkshire, that provides an extensive treatment programme amidst its peaceful surroundings. Its holistic therapy programmes help in lifelong recovery from addiction and offer you a new lease on life. If you or a loved one are struggling with addiction, here's all the information you need about our top-class facilities and modern treatment programmes.
What are the statistics about drugs and alcohol addiction in Slough, Berkshire?
The Berkshire coroner reported more than 40 drug and alcohol-related deaths in the county in 2020. The numbers have risen significantly since 2019 because of the pandemic, and the crisis is exacerbating.
Drugs and alcohol abuse increased due to the loneliness and boredom experienced during the pandemic. Creating a plan to address the causes and funding the treatment programmes are the need of the hour.
What are the different options for rehab centres in Slough, Berkshire?
The NHS and several private rehabs in Slough, Berkshire, offer their services to those in need. However, if you are confused about trying to decide on a rehab centre that meets your needs, we suggest you consult your doctor and weigh your options.
Free rehab centres provide excellent services. However, serious addiction needs a substantial treatment programme and constant monitoring. Hence, a private rehab centre is the best bet, as it offers you immediate admission, 24X7 support and expert care throughout your recovery journey.
When selecting a rehab centre, look for the following features:
Immediate admission
24X7 care and support
Highly-trained professionals
Personalised treatment programme
Overcoming root causes of addiction
Strategies for relapse prevention
Family support programme
Free aftercare programme
Primrose Lodge rehab centre
The Primrose Lodge is a private rehabilitation centre located in the peaceful town of Guildford, Surrey, away from the hustle and bustle of the city. It is approximately 24 miles from Slough and it takes a half hour to reach the rehab by car or around an hour by train.
Primrose Lodge is a modern treatment facility that provides holistic treatment programmes for addiction and related behavioural conditions. We incorporate a wide range of therapies in our detox programme. These are:
12-step therapy
Cognitive Behavioural Therapy
Dialectical Behaviour Therapy
Yoga and meditation
Art therapy
Group therapy
One-to-one counselling
Family recovery programme
The CQC regularly inspects the Primrose Lodge and rates it highly. Our rehab is a BUPA and AXA-registered service provider. The facilities we provide include:
Immediate admission
Comfortable accommodation at an affordable cost
Well-furnished 19 ensuite bedrooms
Spacious residential facility with attractive gardens and a well-equipped gymnasium
An ultra-modern kitchen and dedicated chefs who provide you with nutritious meals
Laundry and cleaning services
Separate rooms for one-to-one and group counselling and treatment rooms
1-year-free aftercare programme.
The Primrose Lodge provides an extensive treatment programme tailored to individual needs. We provide detox and cleansing programmes for illegal drug addiction, prescription drug addiction, behavioural addictions and codependency addiction. Enrolling at our rehab centre would benefit you in the following ways:
Our team of highly-trained medical practitioners and therapists monitor you constantly and motivate you throughout your treatment programme.
We offer medical detox to help minimise the pain and discomfort caused by withdrawal symptoms.
The varied therapies, such as art therapy, group therapy and yoga, among others, help you heal in the mind, body and spirit.
Our extensive detox programmes help you develop strategies to live a healthy, drug and alcohol-free life.
Our family support programme involves your loved ones in your recovery and gives them a platform to share their feelings.
We provide an aftercare programme that enables us to support you even after your treatment.
List of free addiction support groups and meetings in and near Slough, Berkshire
We bring you a list of free addiction support groups and meetings in and near Slough to help you begin your recovery journey.
Alcoholics Anonymous (AA) meetings in and near Slough
Slough: Lunchtime Living Sober
Saint Mary's Church, Church Street
SL1 1SZ
Time: 13:00 (Tuesday)
Slough: Newcomers
Cascade Building, Albert St
Slough
Time: 11:00 (Sunday)
Slough: Big Book – Primary Purpose
United Reform Church, Church of the Holy Redeemer,
Wexham Rd
SL2 5QR
Time: 20:00 (Thursday)
Windsor: Lunchtime
River Church, Gospel Hall, Ruddlesway
Windsor
SL4 5SJ
Time: Noon (Wednesday)
Alcoholics Anonymous
Helpline: 0800 9177 650
Narcotics Anonymous (NA) meetings in and near Slough
Living Clean Book Study
Hall No. 1, Cippenham Baptist Church,
11 Elmshott Lane, Cippenham, Slough, Berkshire
SL1 5QS
Time: 20:00 – 21:30 (Friday)
20:00 – 21:30 (Thursday)
Steps 3 & 11 Meditation Meeting
St Laurence Church, Upton Court Road,
Slough, Berkshire
SL3 7LS
Time: 19:30 – 21:00 (Tuesday)
Slough Sunday Spiritual Principles Book Study
The Vestry, St Mary's Church, Church Street,
Slough, Berkshire
SL1 1PJ
Time: 19:30 – 20:30 (Sunday)
Narcotics Anonymous
Helpline: 0300 999 1212
Cocaine Anonymous (CA) meetings near Slough
Road to Recovery
St Luke's Church, St Luke's Rd,
Old Windsor, Windsor
SL4 2RW
Time: 19:00 – 20:15 (Thursday)
Quiet Peace
Staines Methodist Church, Thames St,
Staines-upon-Thames, Staines
TW18 4SD
Time: 19:00 – 20:00 (Thursday)
One Day at a Time
The Scout Hut, 61 Micawber Ave,
Uxbridge
UB8 3NZ
Time: 19:30 – 21:00 (Thursday)
Cocaine Anonymous
Helpline: 0800 612 0225
What makes rehab centres in Slough, Berkshire unique?
Slough is a peaceful town in Berkshire. It lies in the Thames Valley and has a pleasantly warm climate. It is famous for the Langley Country Park, its iconic library and cultural centre, The Curve and its hospitality. Its proximity to Primrose Lodge in Guildford and other rehab centres and support groups makes Slough an ideal place for recovering from addiction.
The Primrose Lodge UKAT rehab centre provides comprehensive treatment programmes in a safe and secure environment to help you attain lifelong sobriety. If you or someone you love are facing the challenges of alcohol or drug addiction, you must take prompt action. Contact our addiction counsellors and Get Help Now!