Alcohol and Drug Rehab Centre near Sandhurst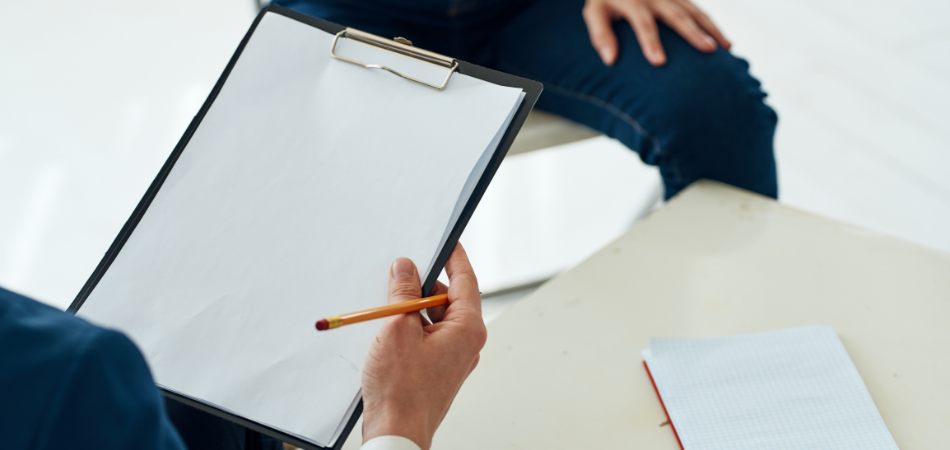 How do rehab centres at Sandhurst, Berkshire, make life better?
Are you putting off your addiction recovery because you don't know where to start? Don't worry; we at UKAT are here to help. A tiny town and civil parish, Sandhurst, Berkshire, is located in the Borough of Bracknell Forest in the southeast corner of Berkshire. Several rehab facilities in and around Sandhurst assist people in overcoming drug and alcohol addiction.
UKAT is available to everyone who wants to seek rehab to improve their lives of the lives of their loved ones. Both free and private rehab clinics near Sandhurst, Berkshire, can support you on your detox voyage. Continue reading to learn more about fully-equipped drug rehab centres near Sandhurst.
What do the statistics say about Drug and Alcohol abuse in Sandhurst, Berkshire?
After the COVID-19 lockdown, police discovered several Cannabis farms in Berkshire. This indicates how rapidly drug Addiction is trapping countryside citizens. According to data from the Office for National Statistics, five drug-related deaths were reported in Bracknell Forest in 2021.
In 2020, drugs or alcohol were determined to be a factor in the deaths of 50 people (nine women and 41 males), according to the Berkshire coroner. These figures demonstrate that the drug crime graph trend over the past five years is becoming worse.
How do UKAT rehab facilities make a difference in Sandhurst, Berkshire?
Rehab programmes run by the National Health Service (NHS) and nonprofit organisations like NA and AA are available at several locations, many facilities close to Sandhurst. However, the complicated admission process and getting a place can be challenging due to high demand and lower bed availability. If the person with substance addiction continues to reside in the same locality, then the probability of recurrent triggers also increases. Private, residential rehab centres provide a better alternative for detox and rehab.
UKAT rehab centres near Sandhurst, Berkshire – Primrose Lodge
UKAT focuses on building happy, healthy, and addiction-free lives for you and your loved ones. The Primrose Lodge UKAT centre may be the best rehab facility near Sandhurst, Berkshire for you or a loved one needing assistance during recovery.
Located in the vicinity of Guildford, Surrey, Primrose Lodge is a rehab centre with a peaceful therapeutic setting. Primrose Lodge is only 12.7 miles from Sandhurst, and you can reach this centre in approximately 27 minutes by road. This private rehab clinic is well equipped with lavish rooms and has some of UK's top therapists. The other facilities at this centre include:
Complete medical detox
Rehab and recovery therapies
Family recovery programme
One-to-one counselling
Group therapies
Trauma therapy
Besides this, the centre also boasts:
Attractive gardens and outdoor spaces for relaxation
Experienced chef, laundry and cleaning services
Primrose lodge is awarded with 3 star ratings from CQC. At this centre you will receive detox for alcohol and drug addiction along with codependent behaviour issues.
List of free addiction support groups in and near Sandhurst, Berkshire
If you want to try free AA, NA or CA scheduled meetings in and around Sandhurst, Berkshire, here is a list of sessions that will provide you with the needed information.
Hawley Lunchtime
Address: Holy Trinity Church Hall
Fernhill Rd
Blackwater
Postcode: GU17 9BN
Time: 13.00 for 1hr 15mins on Thursday
Helpline number: 0800 9177 650
Sandhurst Early Risers
Address: Sandhurst and Yateley Methodist Church
Scotland Hill
Postcode: GU47 8JR
Time: 08.00 for 1hr on Saturday
Helpline number: 0800 9177 650
Sandhurst Newcomers
Address: Sandhurst and Yateley Methodist Church
Scotland Hill
Postcode: GU47 8JR
Time: 09.30 for 1hr on Saturday
Helpline number: 0800 9177 650
Sandhurst Daily Reflections
Address: Sandhurst and Yateley Methodist Church
Scotland Hill
Postcode: GU47 8JR
Time: 11.00 for 1hr on Saturday
Helpline number: 0800 9177 650
Bracknell Three Legacies
Address: Easthampstead Baptist Church
S Hill Rd
Bracknell
Berkshire
Postcode: RG12 7NS
Time: 19:30 on Monday
Faith on Friday
Address: Wokingham Baptist Church
Milton Rd
Wokingham
Berkshire
Postcode: RG40 1DE
Time: 20:00 on Friday
Practising the Principles
Address: Brook Church
The Square
Bagshot
Surrey
Postcode: GU19 5AY
Time: 18:30 on Sunday
Choose Life
Address: Salvation Army
Sythwood
Goldsworth Park
Woking
Surrey
Postcode: GU21 3BE
Time: 20:00 on Thursday
Narcotics Anonymous(NA) free sessions near Sandhurst
Bracknell Group
Address: Bracknell Methodist Church
Shepherds Lane
Bracknell
Berkshire
Postcode: RG42 2DD
Time: 20:00 to 21:30 on Friday
Postcode: RG42 2DD
Wokingham Group
Address: Baptist Church
Milton Road
Wokingham
Berkshire
Postcode: RG40 1DE
Time: 20:00 to 21:30 on Tuesday
Postcode: RG40 1DE
Never Alone
Address: Upper Room, Park United Reform Church
21 Palmer Park Avenue
Reading
Berkshire
Postcode: RG6 1DN
Time: 19:30 to 21:00 on Friday
Why should you choose rehab in or near Sandhurst, Berkshire?
Sandhurst is a beautiful market town in Berkshire county. The town's Trilakes Country Park, which has an indoor children's adventure Playworld, a nationally recognised fishing lake, and an animal park, is in the middle of the community. Visitors can feed the animals, stroll about the lakes, and take advantage of the park's many attractions. The top-notch facilities offer everyone a safe, enjoyable, and informative experience.
If a family-friendly town with easy access to major cities of the UK appeals to you, Sandhurst can be your home during your rehab journey. UKAT's Primrose Lodge is just a drive away. So Get Help Now!