Alcohol and Drug Rehab Centre near Ewell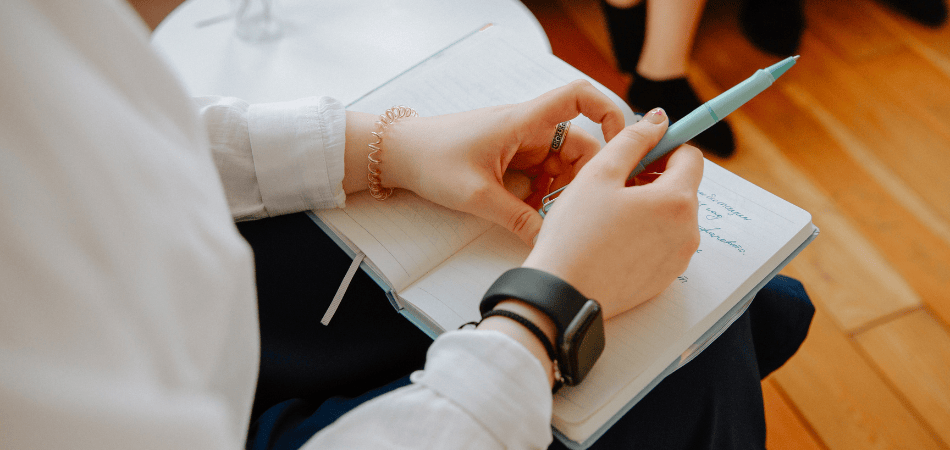 How do rehab centres at Ewell, Epsom, Surrey make life better?
Are you tired of your dependence on drugs and alcohol? Do you want to break free from it and make a fresh start? It is a good thing that you have finally realised and accepted it. And, when you have finally decided on it, enrolling in a rehabilitation programme would be the wisest thing to do.
Although a small suburban area, Ewell is close to many leading rehab clinics. These rehab facilities offer a range of de-addiction plans and provide you with prospects to rebuild your life and head towards sobriety. The UKAT rehab clinics near Ewell, Epsom, Surrey, have you covered with their services. From assessing and understanding your needs to deciding on suitable treatment plans and offering aftercare services, they provide comprehensive treatment options under one roof.
UKAT's Primrose Lodge near Ewell ensures a positive and safe environment where you can transform your habits while changing your life and perspective towards it and beat addictions like a pro. This rehab centre is inspected and ranked "good" by the Care Quality Commission for the exceptional quality of care and support by trained professionals.
Learn more about rehab clinics in Ewell, Epsom, Surrey.
How do rehab centres at Ewell, Epsom, Surrey make life better?
Nearly 152 teenagers were admitted to Epsom (the borough where Ewell is situated) and St Helier Hospitals due to drug-specific conditions in 2019.
Of the 2,846 people who died from drug misuse in 2021 across England, around 32 people were from Surrey. Most of these drug-related deaths were due to the use of opiates and cocaine.
The rate of alcohol-related deaths in 2020 in South East England was 10.9 per 100,000 people.
Rehab options in Ewell, Epsom, Surrey
Ewell is close to several publicly-funded and private rehab clinics. So, you can easily find one around. However, it is a good idea to understand the ifs and buts of the available options to avoid confusion (if any) and choose the most suitable rehab for de-addiction. Let us take you through the strengths and weaknesses of the free and paid rehab facilities:
Pros of publicly-funded (free) rehab clinics in Ewell:
A robust network across the UK
Free-of-cost treatment
Confidential
Different types of treatment plans
Cons of free centres:
The admission procedure and waiting period are too long
Little access to personal therapists
Limited availability of rooms
Pros of private rehabs in Ewell:
Registration and admission on an urgent basis
Easy and quick access to beds
Dedicated therapists
Cons of private clinics:
A bit more expensive than free clinics
How do UKAT rehab clinics in Ewell help deal with substance and alcohol abuse?
At UKAT rehab centres in Ewell, Epsom, Surrey, our staff members work with you to discuss all the stages of inpatient rehabilitation plans. We at UKAT ensure you have a complete idea and total control of your recovery process.
We also offer various detoxification and rehabilitation programmes that holistically work to make you feel better and heal from the overwhelming effects of substance abuse. Our one-year complimentary aftercare service is an added advantage to our residents.
Let us explore the other perks of registering to a UKAT facility in Ewell:
Immediate admission
Evidence-based practices
24/7 support and care by compassionate professionals
Family-oriented programmes
Motivating and safe environment
A significant distance from the triggers
Treatment strategies for different needs and budget
Highly-trained workforce
Best-in-class facilities
At UKAT clinics in Ewell, Epsom, Surrey, we offer comprehensive treatment for the following forms of addictions:
Dependence on different drugs and legal highs
All forms of alcohol addiction
Various behavioural disorders
Primrose Lodge: the best UKAT rehab clinic near Ewell
Located in one of the most peaceful upmarket neighbourhoods of Guildford, Surrey, Primrose Lodge is a cutting-edge rehab centre close to Ewell. It is founded on the collective knowledge of the country's most experienced and recognised counsellors and practitioners. It carries the recognition of the most reputed medical insurance companies, including AXA Private Medical Insurance and BUPA Private Medical Insurance. So, you can undergo world-class treatment without stressing your budget.
Primrose Lodge and Ewell are only 22 miles apart. So, it takes approximately more than half an hour to reach the facility. We understand that dealing with substance or behavioural abuse can be challenging and draining. And everyday cacophonies can further aggravate it. Therefore, this UKAT clinic is located away from the city to help you heal within the lap of nature.
This CQC-approve UKAT rehab clinic features the following:
19 en-suite bedrooms
Fully-equipped in-house gym
Cleaning and laundry services
Spacious outdoors
Free Wi-Fi connectivity
Chef-prepared healthy and tasty meals
Primrose Lodge is a full-service rehab clinic that offers a range of therapies to help you fight different dependencies, including addiction to opiates and cocaine. Our treatment plans include – 12-step therapy, cognitive behavioural therapy (CBT), group and individual therapy, and meditation.
Free support groups in Ewell, Epsom, Surrey
Ewell Step & Tradition
Webber Hall (behind) All Saints Church,
Fulford Rd, West Ewell
KT19 9QY
Time: Wednesday, 18:00
West Ewell Keep it Simple
All Saints Church
Fulford Rd
KT19 9QZ
Time: Friday, 18:30
Epsom
St Martin's Church, Church St
KT17 4PX
Time: Saturday, 20:00
Narcotics Anonymous (NA) in Ewell, Epsom, Surrey, South East England
Guildford Newcomers
The Stirling Centre, St. John's Stoke,
Stoke Road, Guildford, Surrey, GU1 1HB
Time: Friday, 20:00
Postcode: GU1 1HB
Stronger Together
Primary Room, Guildford United Reformed Church,
83 Portsmouth Road, Guildford, Surrey, GU2 4BS
Time: Wednesday, 20:00
Postcode: GU2 4BS
Wednesday Epsom Group
The Crypt, St Martins Church House,
Church Street, Epsom, Surrey, KT17 4PX
Time: Wednesday, 19:30
Postcode: KT17 4PX
Acceptance is the Key
St. John's Church
Stoke Rd
Guildford GU1 1HB
Time: Monday, 19:30
Epsom By The Book
St Martins Of Tours
Church St
Epsom KT17 4PX
Time: Friday, 19:30
We Can Recover
St John's Church
Lido Rd
Stoke Rd
Guildford GU1 1HB
Time: Saturday, 17:30
Why is Ewell an ideal place for rehabilitation?
Ewell is a beautiful village in the Epsom and Ewell borough, located around 12 miles south of the centre of London. It is one of the most friendly and welcoming in the boroughs and has a lot of cafes, restaurants, and independent shops around, making it an ideal place to recover from addiction. Not only this, but Ewell also has an arts heritage and is known for having plenty of green spaces, nature reserves, and libraries, helping you or your loved one heal amid a positive environment.
So are you willing to overcome your addiction and embrace a new beginning? Connect with us and get help now!