Alcohol and Drug Rehab Centre near Farnham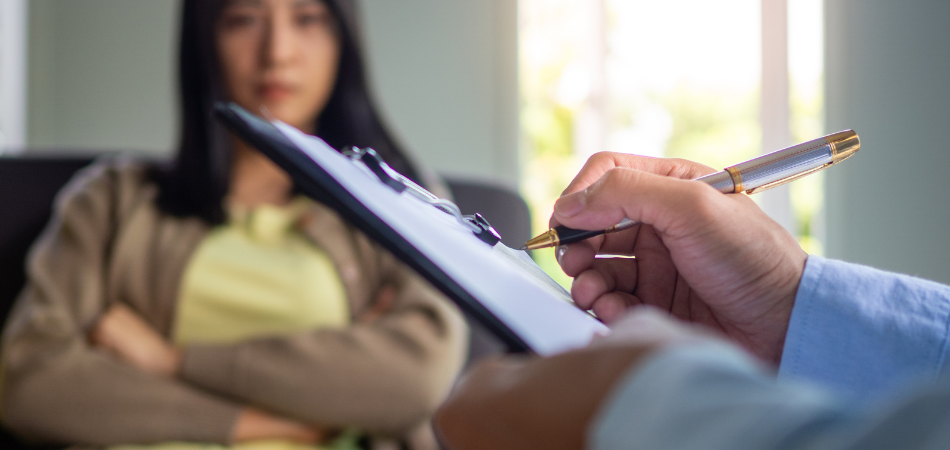 How do rehab centres at Farnham, make life better?
If you are here, it is most likely that you are battling an addiction and looking for some comfort away from it, or you know somebody who could use a little support and empathy along their difficult journey. Primrose Lodge is here for you at every turn and step of your way to support your healing and recovery process. We believe in offering comprehensive, in-patient care that is focused on achieving long-term objectives and maintaining goals through simple, daily practices. UKAT's private rehabilitation facilities are available all throughout the United Kingdom. You can choose a speciality programme that satisfies all of your requirements and needs.
Located in Surrey, England, Farnham is the largest market town in Waverley. It is one of the historically significant locations in the country, particularly known for its Georgian architecture, castles, and the ruins of several relics and buildings. If you are looking for a place to step away from the daily hassles and troubles, Farnham is perfect for you to start your path towards sobriety.
Statistical analysis of alcohol and substance abuse in Farnham
According to Healthy Surrey's official report, in 2019, about 28 percent of adults in Surrey drink at increasing levels of risk. The common age associated with the consumption of alcohol in this region is between 25 to 64. Unlike the same trend in the rest of the country, alcoholism is also associated with affluence among adults and peer pressure and experimentation among young adults. It was also seen that most children and young adults have ready access to alcohol. 48 percent of those who participated in the survey got access to substances through their parents, 38 percent through friends, and the others through other sources.
The best alcohol and substance abuse rehab centres near Farnham
One of the most important things to consider while picking a rehabilitation centre for yourself or your loved ones is the comfort of the person in question. Be extremely careful with paying close attention to the services offered by the centre, how they can benefit the person and if they will fit the rehab treatment plans and goals they have set for themselves. When you are away from home, and what is familiar, especially on such a difficult journey, comfort is of prime importance.
In the UK, various rehabilitation options are available, including government-run and privately run facilities. Additionally, support group gatherings for Alcoholics Anonymous, Narcotics Anonymous, and Cocaine Anonymous are held at various locations and are free and open to everyone. With the long-term objective of resolving alcohol and drug misuse, some facilities provide residential, in-patient services. Others provide day services to help clients set and meet their long-term goals.
At UKAT's residential lodges, we have designed our services to make you an active participant in your own healing journey. Most of these services also allow you the agency to pick your recovery plan and personalise it. These centres act as a source of guidance and accountability.
Listed below are a few things you need to keep in mind when picking a rehabilitation centre for yourself or somebody who needs your help:
A safe, clean, well-equipped, and welcoming environment
Trained medical and assisting staff with effective organisational hierarchy
Updated risk assessment systems and ensured detailed records were kept on all residents.
A kind, empathetic and understanding approach to clients
Free aftercare
Well maintain private or shared rooms
On-site recreational activities
Spaces of relaxation both indoors and outdoors
Primrose Lodge near Farnham
Primrose Lodge is a holistic, transformative treatment programme in Guilford, Surrey, designed to support and empower those fighting addictions. UKAT's Primrose Lodge is a fresh attempt at experimental rehabilitation that includes individually tailored programmes to fit the needs and specifications of each client.
Located about 4 miles from Surrey, it takes less than ten minutes to reach Primrose Lodge. This residential facility offers an outstanding facility with a dedicated team of counsellors and guides, giving a unique perspective on healing, therapy, and long-term recovery goals.
So, why should you choose us?
19 secure and comfortable rooms that are furnished for ts residents.
Ideally situated with 24/7 security
Full in-house catering services
Free Wi-Fi (for limited periods
Laundry and cleaning services
Outdoor and indoor recreational spaces
Different treatment rooms
Free addiction support groups near Farnham
There are several free support groups open to anybody who is seeking help. Here are a few support AA, NA, and CA you can join to feel a sense of community and camaraderie.
Leatherhead
Tuesday
Our Lady and St Peters
RC Church
Garlands Rd
Time: 20.15
Duration: 1 hr and 15 min
Postcode: KT227EZ
Epsom
Monday
St Joseph's Catholic Church
St. Margaret's Drive
Time: 20.00
Duration: 1 hour and 30 min
Postcode: KT187JQ
Cobham Lunchtime
Monday
Cobham United Church
38 Stoke Rd
Time: 13.00
Duration: 1 hr and 15 min
Postcode: KT113BD
Cobham Big Book Physical and Online
Thursday
Cobham United Reformed Church,
38 Stoke Rd
Time: 20.00
Duration: 1 hr and 15 min
Postcode: KT113BD
Sunburys Sunday Steps
Sunday
Open Door Church Centre
Rooksmead Road
Sunbury-on-Thames
Surrey
Time: 18.00
Duration: 1 hr and 15 min
Postcode: TW16 6QQ
Kingston Karma
Sunday
Swinnerton Hall
62 Gibbon Road
Kingston upon Thames
Surrey
Time: 18.30
Duration: 1 hr
Postcode: KT2 6AB
Sunday Redhill Group
Sunday
Shrewsbury Chapel
1 Shrewsbury Road
Redhill
Surrey
Time: 19.30
Duration: 1 hr and 30 min
Postcode: RH16BH
Speaker Meeting
Monday
Quaker Meeting House
The Mint
Godalming
Surrey
Time: 20.00
Duration: 1 hr and 30 min
Postcode: GU71HB
Practising the Principles
Sunday
Brook Church
The Square
Bagshot, Surrey
Time: 18.30
Postcode: GU195AY
Cocaine Anonymous
Monday
190 Church Rd
Croydon CR0 1SE
Surrey
Time: 19.00
Duration: 1 hr and 15 min
Why should you choose an alcohol and substance abuse rehab centre near Farnham?
Alcohol and drug abuse rehabilitation and recovery can be a demanding and stressful journey. There are, however, little things you can do, including starting over somewhere new. Farnham is an ideal location for the same with its historically significant ruins and relics, Gregorian households, and architecture, as well as beautiful landscapes.
UKAT's Primrose Lodge is 11 miles from Farnham and takes less than 25 minutes to reach; it is easily accessible by road and railway. Several other government services and free support groups you or your loved ones can attend in Surrey are available, enabling a sense of community and friendship during recovery.
Embark on your recovery journey with Primrose Lodge today!