Alcohol and Drug Rehab Centre near Leatherhead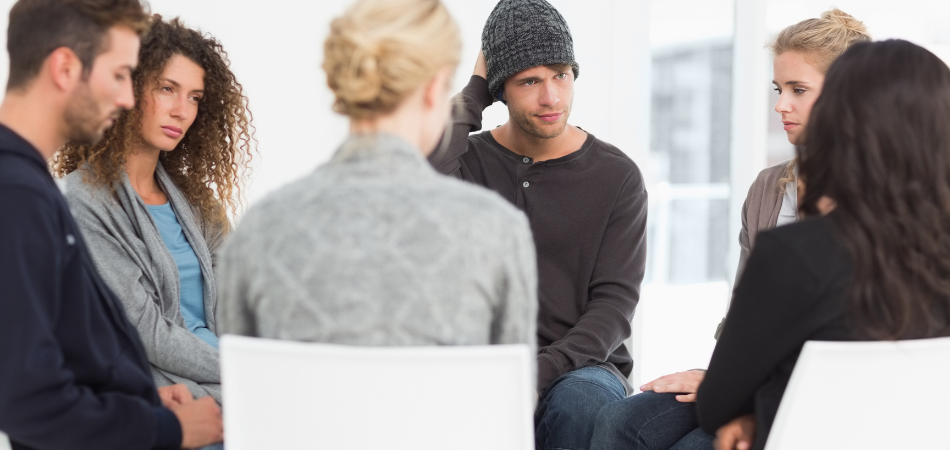 People struggling with drug and alcohol withdrawal and addictions often feel lonely, isolated and depressed. It is worrying that an increasing number of youngsters in Surrey and towns like Leatherhead are falling prey to these addictions. Several private and free rehab facilities in Leatherhead have been set up to curb the menace of drug and alcohol abuse in the community. Opting for a suitable rehab centre in Leatherhead is helpful to those struggling with addictions and provides hope for their families.
What are the drug and alcohol addiction statistics near Leatherhead?
According to a 2019 report by Surrey Community Safety, 28% of adults drink alcohol above the recommended limits, and around 0.86% are alcohol-dependent. The same report also suggested that most people who practice high-risk drinking are between 25 and 64 years of age. The number of people dependent on alcohol only increased during the pandemic, owing to the high-stress levels, loss of jobs and uncertainty.
A 2020 report by Surrey Live states that there have been over 700 deaths due to illegal drug consumption between 2014 and 2020. The local authorities and the government suspect that the numbers have only increased since the pandemic.
The most popular drug and alcohol rehab centres in Leatherhead, Surrey
Since addictions of all types isolate individuals from those around them, they require personalised care and attention to fight their inner demons like withdrawal symptoms and find their way to recovery and sobriety.
To help the growing number of people falling prey to addictions, there are many free and paid rehab centres in Leatherhead and nearby towns.
The rehab facility you choose for your rehab journey plays a huge role in your recovery journey.
Here are a few amenities and features to look out for at a private rehab facility in Leatherhead:
Spacious rooms with ensuite bathrooms
Ample outdoor spaces to connect with nature and rediscover yourself
Personalised treatments and therapies
Professional and trained staff available 24×7
Social activities to help people connect
Facility for healthy and nutritious meals prepared by qualified chefs
Primrose Lodge near Leatherhead, Surrey
If you or someone you know is looking for a private residential rehab near Leatherhead, UKAT's Primrose Lodge is a great place to consider for your recovery journey. Located in Guildford, Surrey, Primrose Lodge is 28 miles southwest of London and just 17.4 miles (a 27-minute drive) from Leatherhead.
Primrose Lodge facility has recently received three out of four in its CQC ratings, emphasising its relaxed and warm atmosphere. A few amenities available at Primrose Lodge rehab centre near Leatherhead are:
Nineteen spacious ensuite rooms with private bathrooms
An on-site gymnasium for clients to use during their stay at the facility
Experienced chefs who cook personalised meals based on individual nutritional requirements
Spacious outdoor gardens for walking and connecting with nature
Comfortable living areas for socialising, quizzes and game nights
Primrose Lodge offers a wide range of rehab treatments and safe medical detox.
Free addiction support groups in Leatherhead, Surrey
Here are some AA, NA, and CA sessions available around Leatherhead, Surrey:
Leatherhead
Our Lady & St Peters RC Church, Garlands Rd
KT22 7EZ
Tuesday, Start time: 20.15 – duration 1hr 15mins
Ashtead Step 11 Prayer & Meditation
Upper Rm, St George's Church, Barnett Wood Lane
KT21 2DA
Monday, Start time: 20.00 – duration 1hr 30mins
Epsom
St Joseph's Catholic Church, St Margaret's Drive
KT18 7JQ
Monday, Start time: 20.00 – duration 1hr 30mins
Narcotics Anonymous (NA) near Leatherhead, Surrey
Wednesday Epsom Group
The Crypt, St Martins Church House, Church Street, Epsom, Surrey, KT17 4PX
Postcode: KT17 4PX
Wednesday, Time: 19:30 ~ 21:00
Sunday Redhill Group
Shrewsbury Chapel, 1 Shrewsbury Road, Redhill, Surrey, RH1 6BH
Postcode: RH1 6BH
Sunday, Time: 19:30 ~ 21:00
Redpost Hill Meeting
Main Room, St Faiths Community Centre, 55 Heaton Road, Mitcham, Surrey, CR4 2BW
Postcode: CR4 2BW
Wednesday, Time: 19:30 ~ 21:00
Quiet Peace
Staines Methodist Church
Thames St
Staines-upon-Thames
Staines TW18 4SD
UK
Thursday, 19:00
Primary Purpose in Purley
Purley URC Church
906 Brighton Rd
Purley CR8 2LN
UK
Thursday, 20:00
Second Thought Cobham
St Andrew's Church
Church Gate House
Downside Bridge Rd
Cobham KT11 3EJ
UK
Thursday, 19:45
Why should you choose a private residential rehab near Leatherhead, Surrey?
A quaint town in the Mole Valley district of Surrey, Leatherhead is arguably one of the best places to live in the UK. With a lot of literary history to check out, you can enjoy exploring the various architectural buildings in the town. From walking along River Mole to signing up for various indoor group activities, Leatherhead offers the most holistic environment for people who wish to recover from their drug and alcohol addiction.
If you or someone you know are looking for a residential rehab near Leatherhead, UKAT's Primrose Lodge is the most convenient and easily accessible option. Get Help Now!