Alcohol and Drug Rehab Centre near Molesey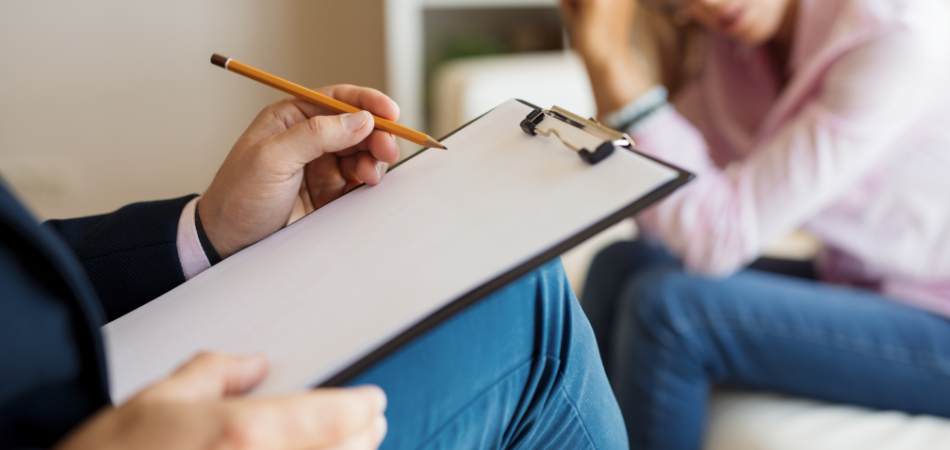 How do rehab centres at Molesey, Surrey, make life better?
Are you or a loved one of yours fighting substance abuse? Fortunately, there are a number of reliable rehabs near Molesey, Surrey, where people can seek help for alcohol or drug addiction.
At UKAT, we understand that the most challenging part of your recovery journey is making the first move. But it is essential for you to secure a better life. The rehab centres near Molesey, Surrey, offer a safe and healing environment to individuals struggling with substance abuse. Keep reading to learn more about the best rehab facilities near you.
What do the statistics say about drug and alcohol abuse in Molesey, Elmbridge, Surrey?
In Surrey, over 700 people have died after using drugs in the last six years, and drug-related deaths in the South East are at an all-time high. Between 2013 and 2019, the county experienced 676 deaths. In 2020, the South East region of the UK experienced an 18.5% rise in alcohol-abuse-related deaths. In the area around Surrey and extending to the South East zone, alcohol-related deaths rose from 9.2 to 10.9 per 100,000 people. These numbers could tip the scales if appropriate action is not taken.
What are the options for rehab centres in Molesey, Elmbridge?
You will find both free and private rehab clinics in Molesey, leaving you confused when choosing a rehab centre in the riverside town. However, it will be simple to make a well-informed choice if you thoroughly research your options and understand the benefits and drawbacks of local support groups and private rehabs in Molesey.
Several free support groups and residential rehabs in Molesey help people with addiction.
Although all these rehab centres in Molesey work well in treatment, you may sense a lack of individualised care. Most importantly, getting admission to a free recovery centre can be intimidating as you may not get immediate space. On the other hand, private residential rehab in Molesey provides individualised care and support, and you can immediately get inpatient admission. In addition, private rehab centres will provide holistic care despite being slightly expensive.
UKAT rehab centres near Molesey, Elmbridge – Primrose Lodge
The UKAT rehab centres near Molesey primarily focus on identifying the underlying causes, addressing and overcoming them, providing personalised treatment approaches, and helping clients begin happy, healthy, and productive lives. Do you need a private residential rehab facility in Molesey? Here is the nearest one:
Primrose Lodge is situated 28 miles southwest of London. From Molesey, Primrose Lodge is only 18.8 miles away and can be reached in 32 minutes by car. If you want to start your detox away from the hustle and bustle of the city with peace of mind, this private rehab centre is the ideal choice. Complete medical detox for alcohol and drug addiction, codependent behaviour and psychological addictions are available at this CQC-registered facility. This UKAT centre prioritises a cosy, safe and homey atmosphere in addition to the following amenities.
19 luxurious rooms with ensuite bathrooms
Healthy meals cooked by the best chefs
Spacious living areas for movie or quiz nights
On-site gyms, yoga, meditation
Free wifi
Family recovery programme
Open day for the family every month.
Art and recreational activities
Behavioural Therapy
Leaving Primrose Lodge after therapy will mark the beginning of a new life for you!
List of free addiction support groups in Molesey
If you are looking for free AA, NA, and CA meetings to attend in and around Molesey, given below is a list to kickstart your journey towards de-addiction:
Molesey Lunchtime As Bill Sees It
Address: St Peters Church Hall
Walton Rd
West Molesey
Postcode: KT8 2QF
Time: 12.45 for 1hr 15mins on Thursday
Helpline number: 08009177650
Sobriety SistAAs of Hampton in Recovery
Address: Hampton Inspired Hub
Ashley Rd
Postcode: TW12 2JA
Time: 19.00 for 1hr on Friday
Helpline number: 08009177650
Hampton Fresh Start
Address: Hampton Methodist Church
Percy Rd
Postcode: TW12 2JT
Time: 12.00 for 1hr on Monday
Helpline number: 08009177650
Narcotics Anonymous (NA) in Molesey
Alive Again
Address: Cromwell Community Centre
St. Johns Drive
Walton-on-Thames
Surrey
Postcode: KT12 3NH
Time: 20:00 to 21:30 on Friday
Helpline number: 08004700382
Working It Wednesday
Address: Hall, Open Door Church Centre
Rooksmead Road
Sunbury-on-Thames
Surrey
Postcode: TW16 6QQ
Time: 19:30 to 21:00 on Wednesday
Helpline number: 08004700382
Wednesday Epsom Group
Address: The Crypt
St Martins Church House
Church Street
Epsom
Surrey
Postcode: KT17 4PX
Time: 19:30 to 21:00 on Wednesday
Helpline number: 08004700382
Hampton Hill
Address: Hampton Hill Reform Church
35 High St
Hampton Hill
Hampton
Postcode: TW12 1NB
Time: 19:30 on Tuesday
Helpline number: 0800 612 0225
Chessington World of Recovery
Address: Hook Evangelical Church
Brook Rd
Surbiton
Surrey
Postcode: KT6 5DB
Time: 19:30 on Monday
Helpline number: 0800 612 0225
The Easier Softer Way
Address: St James Church
Church St
Weybridge
Surrey
Postcode: KT13
Time: 19:00 on Monday
Helpline number: 0800 612 0225
Why choose rehab centres in Molesey, Elmbridge?
Molesey is an entrancingly lovely city. East Molesey is a trendy place to live because of its charming residential roads, convenient transportation, and top-notch educational alternatives.
The Thames Path offers visitors peaceful riverfront strolls, and a mile-long self-guided audio trail has stories. Hence, Molesey is an ideal place to heal.
The location and scenic beauty make Peckham an ideal destination to unwind in the lap of nature. Rehab centres in Peckham, London, are excellent options to recharge yourself and recover from substance abuse. At UKAT, we know how emotionally and physically challenging substance abuse can be. Call us today for immediate assistance if you feel a loved one needs help recovering from alcohol or drug addiction. Get help now!