Alcohol and Drug Rehab Centre near Reigate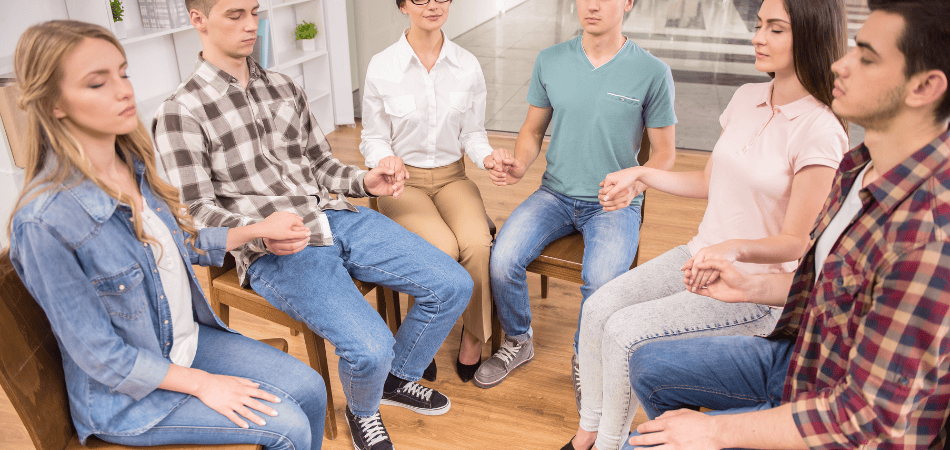 Find a rehabilitation centre near Reigate
Is it difficult to pull yourself together? Are new habits consuming you? If your answer is yes and you are looking for help, you should sign up at a rehabilitation centre, preferably located conveniently near you.
UKAT is an organisation ideally suited to help you and your loved ones with your wellness journey through its many rehabilitation centres across the country.
If you are in Reigate, the Primrose Lodge rehabilitation centre is a great place to start.
Drugs and alcohol statistics for Reigate, Surrey, and nearby areas
The use of drugs and alcohol in the UK has increased by a fifth with COVID-19 prevalence. The highest number of people accessing illicit drugs in 2022 reside in Vancouver, Surrey and Greater Victoria. Deaths in these counties due to the over-consumption of illegal drugs are approximately six per day. These numbers stress the importance of rehabilitation centres in preventing people from succumbing to alcohol or drug addiction and its effects.
How a rehabilitation centre near Reigate can help you
Rehabilitation centres offer detoxification programmes to help people understand themselves better, know what triggers their dependencies, and deal with them effectively. You may be sceptical about seeking professional help to come out of your addiction, or you may have had bad experiences. But, with compassionate people and the right support, your journey towards wellness can be pleasant and smooth.
Depending on your convenience and requirements, you can choose rehabilitation centres that are close by or distant (to help avoid triggers). You can also decide, depending on your finances, whether you wish to choose private funding or NHS funding, according to the treatment range.
UKAT rehabilitation centres are the epitome of experienced and empathetic specialists who have been game-changers in many people's lives. Our specialists analyse your health and create treatment plans that work best for you.
You can choose from different types of rehabilitation services offered near Reigate. They are listed below:
Inpatient rehabilitation: Inpatient services require you to stay in a rehabilitation centre during the entire process of detoxification. You can choose this if you wish to have a change from your usual surroundings and concentrate on recovery.
Outpatient rehabilitation: Outpatient rehabilitation allows you to continue working or staying with your family during your recovery journey.
Primrose Lodge UKAT rehabilitation centre
This is one of the best private rehab centres in the UK. It is just 25 miles from Reigate or 30 minutes by road. With state-of-the-art treatment facilities in Surrey, en-suite rooms, spacious lounge areas and experienced and compassionate specialists, the centre makes you feel at home. The services include detoxification from addictions like alcohol, drugs, sex, love, and food. If you reside in or near Reigate and seek a rehabilitation experience, Primrose Lodge is the perfect facility for you. Following are some of the services and amenities that are provided at the centre:
19 en-suite bedrooms with a home-like feeling
An in-house gym to help you stay fit and happy
Qualified chefs to provide a balanced meal
Scenic gardens to help you stay in tune with nature and hasten the healing process
12-step therapy
Cognitive Behavioural Therapy to help you with triggers and withdrawal symptoms
Music therapy
Art therapy
Massage therapy
Group activities and sessions.
The facility ensures that you stay on track and constantly monitors and records your progress. It also offers the flexibility of adjusting treatment approaches depending on your progress and end goals. What is unique about the service at Primrose Lodge is that it provides free 12-month aftercare to ensure that you stay sober and resist temptation effectively.
Free support groups near Reigate
Below are some group meetings near Reigate that can help you with alcohol, narcotics and cocaine addiction.
Reigate As Bill Sees It
Reigate Methodist Church, High St (side entrance), RH2 9AE
Day: Sunday
Time: 15.00 – duration 1hr
Distance: 0 miles
Reigate Big Book and 12 & 12 Study Hybrid
St Phillips Church Hall, 102a Nutley Lane, RH2 9HA
Day: Friday
Time: 19.30 – duration 1hr 15 mins
Distance: 0 mile
Reigate
Reigate Baptist Church, Sycamore Walk, off Hornbeam Rd, Woodhatch, RH2 7LR
Day: Thursday
Time: 20.00 – duration 1hr 30 mins
Distance: 1 mile
Sunday Redhill Group
Shrewsbury Chapel, 1 Shrewsbury Road, Redhill, Surrey, RH1 6BH
Day: Sunday
Time: 19:30 – 21:00
Crawley Monday
Southgate West Community Centre, Ditchling Hill, Crawley, Sussex, RH11 8QL
Day: Monday
Time: 19:45 – 21:15
Horley Men's Meeting
Southgate West Community Centre, Ditchling Hill, Crawley, Sussex RH11 8QL
Day: Tuesday
Time: 19:45 – 21:15
Practicing the Principles Brook
Church, The Square, Bagshot, Surrey, GU19 5AY
Day: Sunday
Time: 18:30
Choose Life
Salvation Army, Sythwood, Goldsworth Park, Woking, Surrey, GU21 3BE
Day: Thursday
Time: 20:00
CA Worcester Park
:Christchurch with St.Philip Ruskin Drive, Worcester Park, KT4 8LG
Day: Sunday
Time: 19:00
Why you should consider choosing a rehabilitation centre near Reigate
Reigate is a modernised residential area in Surrey. The place is full of life, and people are motivated to be independent and active. Reigate is ideal for starting your rehabilitation journey with many historical sites and interesting events around to provide you with diversion. Whether you stay in Reigate or want a suitable place to begin your recovery, Primrose Lodge in Surrey is the ideal centre for you.
Contact UKAT rehabilitation services today to book your spot and get help.