Alcohol and Drug Rehab Centre near Staines-upon-Thames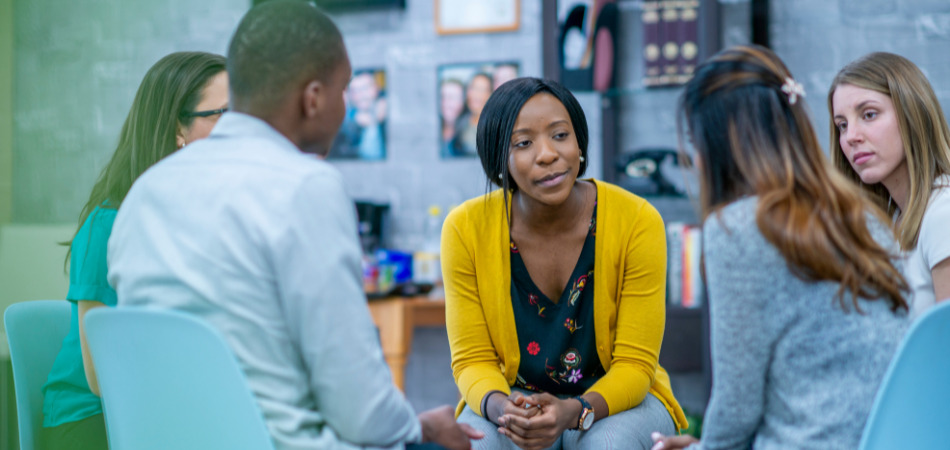 How do rehab centres in Staines-upon-Thames, help people live a better life?
Alcohol and substance abuse is a difficult hurdle to overcome. Many people find it hard to admit that they have problems, let alone seek to improve themselves. On this journey of recovery, both mental and physical, it is important to seek help from your loved ones. In doing so, you can better find resources to help you heal.
In the area around Staines-Upon-Thames, many places can help you, and UKAT is one of them. They can provide you with a safe place to relax and recover. UKAT wants to help you regain your aspirations and progress towards your goals with their support and perseverance.
UKAT understands the determination that it takes to ask for help. It offers comprehensive care specialised to your needs and helps achieve long-term goals, with professionals and counsellors assisting you in your healing process. UKAT has several private rehabilitation centres throughout the UK. UKAT's Primrose Lodge is open to you and many others seeking help.
Statistical analysis of substance abuse near Staines-Upon-Thames
In 2014-2015 there were 2,151 adults in treatment for substance misuse and 1,063 in Surrey. This shows the stark reality that substance abuse is a real threat.
Nevertheless, Surrey has higher rates of successful cases for alcohol treatment, opiate treatment, and non-opiate / other drug treatments.
The best alcohol and substance abuse rehab centres near Staines-Upon-Thames
The United Kingdom offers many rehabilitation services, including private and governmental institutions, which can help you immensely. Many support group meetings are complimentary and inclusive, held in various locations, including Alcoholics Anonymous, Narcotics Anonymous, and Cocaine Anonymous. These establishments can be residential and include in-patient services with the long-term goal of addressing alcohol and drug abuse.
UKAT's Primrose Lodge is developed with services to make you an active part of this vital journey. These services also allow the agency to pick your recovery program and personalise it according to your needs.
Listed below are a few things you need to keep in mind when choosing a rehabilitation centre for yourself or somebody who needs your help:
A safe, clean, well-equipped, and welcoming environment
Trained medical and assisting staff with effective organisational hierarchy
Updated risk assessment systems and made sure detailed records are being kept on all residents.
A kind, empathetic and understanding approach to clients
Free aftercare
Well maintain private or shared rooms
On-site recreational activities
Spaces of relaxation both indoors and outdoors
Primrose Lodge, Guildford, Surrey
Primrose Lodge is located in Guilford, Surrey, approximately 15 miles or less than an hour away from Staines-upon-Thames. It provides treatment programmes designed to support anyone battling addiction. The facility provides tailored treatment programmes to fit each resident. If you choose to join Primrose Lodge, we can ensure you will receive the assistance you deserve.
Primrose Lodge's residential programme makes it possible to remain detached from city life whilst still within easy reach of London and local transportation. Privacy and security are available throughout our centre. You can feel safe from temptation from the outside world while focusing entirely on rehabilitation.
The lodge is determined to help you uphold your long-term goals in outside environments where drugs are easily accessible. Primrose Lodge's programme also enables your friends and families to support you as you try times of healing and recovery.
So, why choose us?
Immediate admission
One-to-One counselling sessions
Twenty-four ensuite bedrooms
Family support and therapy
One-year free aftercare
Craving management
Well-equipped dynamism
Open spaces for recreation
Indoor and outdoor recreational services
In-house catering services
Free Wi-Fi (for limited periods)
Free addiction support groups near Staines-Upon-Thames
There are several free support groups open to anybody who is seeking help. Here are a few support AA, NA, and CA you can join to feel a sense of community and camaraderie.
Staines Big Book Discussion
Wednesday
Staines Baptist Church, 6 Hale St
Time: 10.45
Duration: 1hr 30mins
Postcode: TW18 4UW
Helpline: 0125 2521 133 (24 hours)
Chertsey St Peter's Hospital
Tuesday
Conservatory – Education Centre, St Peter's Hospital
Time: 19.30
Duration: 1hr
Postcode: KT16 0PZ
Helpline: 0125 2521 133 (24 hours)
Egam Hythe Step
St Pauls Church (at rear), St Pauls Rd
Time: 19:00
Duration: 1hr 15 mins
Postcode: TW18 3HJ
Helpline: 01252521133 (24 hours)
One Hour Step Meeting
Sunday
Response Community Project, 300 Old Brompton Road, Earl's Court
Time: 11.00
Duration: 1hr
Postcode: SW5 9JF
Helpline: 0300 9991 212
Sunburys Sunday Steps
Sunday
Open Door Church Centre, Rooksmead Road, Sunbury-on-Thames
Time: 18.00
Duration: 1hr 15 min
Postcode: TW16 6QQ
Helpline: 0300 9991 212
Camberly Narcotics Anonymous
Saturday
Lounge Room, St Marys Church Centre, Park Road, Camberley,
Time: 17:00
Duration: 1hr
Postcode: GU15 2SR
Helpline: N/A
The Easier Softer Way
Monday
St James Church
Church St, Weybridge
Time: 19.00
Postcode: KT13
Helpline: 0800 612 0225 (Available: 10:00-22:00 hours)
Emotional Sobriety
Tuesday
Staines Methodist Church
Thames St
Time: 19.00
Postcode: TW18 4SD
Helpline: 0800 612 0225 (Available: 10:00-22:00 hours)
Quiet Peace
Thursday
Staines Methodist Church
Thames St
Time: 19.00
Postcode: TW18 4SD
Helpline: 0800 612 0225 (Available: 10:00-22:00 hours)
Why should you choose an alcohol and substance abuse rehab centre near Staines-Upon-Thames?
Staines-Upon-Thames is an excellent place for taking time out of your busy life and is one of the best places to turn to for recovery. This riverside location has an excellent scope of shops on the High Street and in the Elmsleigh and the Two Rivers shopping centres. The vibrant marketplace, amazing food, and beautiful streets can help maintain your optimistic mood while specialists do their best to assist you on your road to healing. So, get help now to embark on your journey towards recovery.