Alcohol and Drug Rehab Centre near Sunbury-on-Thames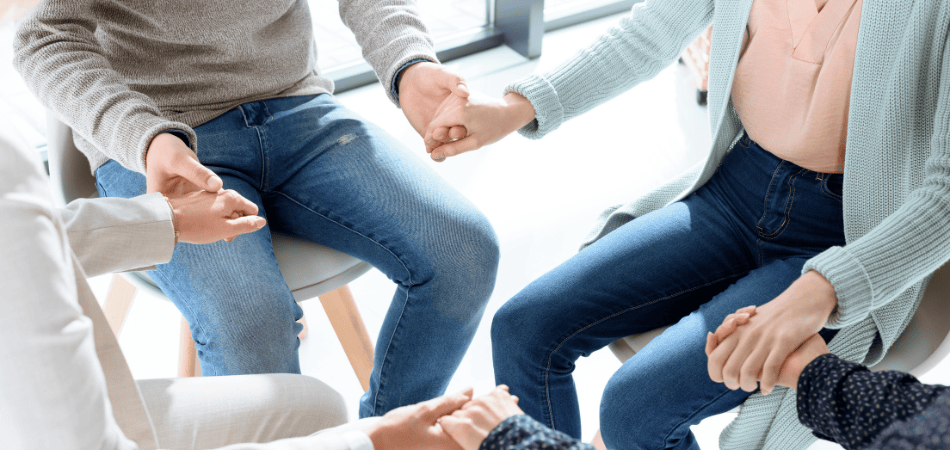 Why are rehab centres in Sunbury-on-Thames, Surrey, important?
Rehab treatment for addiction can be a daunting process. If you are sure to heal your future, we are here to help!
Sunbury-on-Thames is the perfect mixture of rural beauty and urban hustle along the river Thames. Due to its accessibility to London, several addiction clinics and rehabs have been set up in and near Sunbury.
At UKAT, we support your decision to let go of addictive habits that damage your life and that of your loved ones. The UKAT centres can support you to complete your health and recovery.
What do the statistics say about drug abuse in Sunbury-on-Thames, Surrey?
The following reported cases of drug crimes (2020-2022) can give you an idea about the situation in and around Sunbury-on-Thames. In a recent bust, the police confiscated 34 bags of cocaine from a person.
2022 has seen 44 reported drug-related complaints in Sunbury-on-Thames, with a crime ratio of 2.2% per 1000 inhabitants, the highest drug crime rate in the last five years.
What are the options for rehab centres in Sunbury-on-Thames, Surrey?
Rehabilitation clinics run by the government are free and offer help for drug and alcohol addiction problems in society.
With government aid, several rehab centres and clinics have been configured in the community in and around Sunbury-on-Thames to help the locals fight alcohol and drug addiction. Your options may include:
Rehab centres, set up by world-renowned charities like the AA/ CA and the NHS, that provide free addiction programs. However, immediate admission may not be possible.
Premium rehabilitation centres that offer excellent individual care and post-treatment support. These facilities are usually private and may require you to pay.
Other options may include regular in-patient/outpatient clinics with short or long-term recovery plans.
UKAT rehab centres near Sunbury-on-Thames, Surrey – Primrose Lodge
UKAT is a premium rehab provider in the UK and offers high-quality medical care and counselling to help redirect your life away from addiction. Suppose you or a loved one is interested in a private rehab programme or facility near Sunbury-on-Thames, Surrey. Then, this luxurious rehab centre could be perfect for you.
The Primrose Lodge rehabilitation centre is situated 22 miles from Sunbury-on-Thames, Surrey. You can reach here in a little over 30 minutes by car. Located in the cradle of scenic nature, Primrose Lodge can be your home while you heal. It is rated three out of four by the CQC and is a luxurious rehab centre with quiet and serene surroundings to help you recover with its 12-step therapy programmes.
This UKAT facility also offers:
19 spacious en-suite rooms
Latest gym equipment
Chefs prepare nutritious meals as per the requirement of every individual
Facilities for movie night/game night to aid group therapy
Family therapy
Yoga and meditation facilities
Creative workshops for art therapy
One-on-one counselling sessions
Primrose Lodge also specialises in treating behavioural issues, codependency issues and illegal/ prescription drug addictions.
List of free addiction support groups in and near Sunbury-on-Thames
Sunbury-on-Thames As Bill Sees It
Tuesday, 7.45 pm
Methodist Church (side entrance), Staines Rd East
TW16 5AD
Hampton Fresh Start
Monday, 12 pm
Hampton Methodist Church, Percy Rd
TW12 2JT
Sobriety SistAAs of Hampton in Recovery
Friday, 7 pm
Hampton Inspired Hub, Ashley Rd
TW12 2JA
Walton-On-Thames Step & Tradition
Monday, 8 pm
Walton Methodist Church, Terrace Rd
KT12 2SR
The Extra Mile meeting of Cocaine Anonymous
Sunday, 6 pm
The Hanworth Centre, 64 Hounslow Rd, Feltham
TW13 6QQ
The Easier Softer Way
Monday, 7 pm
St James Church, Church St, Weybridge
T13
Chessington World of Recovery
Monday, 7.30 pm
Hook Evangelical Church, Brook Rd, Surbiton
KT6 5DB
The Priory H&I meeting
Monday, 7 pm
The Priory Hospital, Priory Ln, London
SW15 5JJ
Sunbury Sunday Steps
Sunday, 6 pm
Open Door Church Centre, Rooksmead Road, Sunbury-on-Thames
TW16 6QQ
Bouncing Back in Barnes
Sunday, 6.30 pm
Barnes Methodist Church, Station Road, Barnes, London
SW13 0NH
Kingston Karma
Sunday, 6.30 pm
Swinnerton Hall, 62 Gibbon Road, Kingston upon Thames, Surrey
KT2 6AB
Slough Sunday Spiritual Principles Book Study
Sunday, 7.30 pm
The Vestry, St. Marys Church, Church Street, Slough, Berkshire
SL1 1PJ
Why should you choose a rehab in or near Sunbury-on-Thames, Surrey?
Sunbury-on-Thames is a suburban town in Surrey county. It is a part of the Spelthorne Borough and is 13 miles from central London. The town is divided into two parts—Lower Sunbury, near the Thames, which has pubs, parks, the Annual Regatta and heritage buildings; the other is Sunbury Common, near the railway station, which includes offices, hotels and urban residences. Sunbury is also a famous centre for many sports and athletics. This scenic town has the potential to help you in your recovery by offering both quiet surroundings and a bustling atmosphere to enjoy in the evenings. So if you feel Sunbury can be your haven, do not wait and get help now!