Alcohol and Drug Rehab Centre near Walton-on-Thames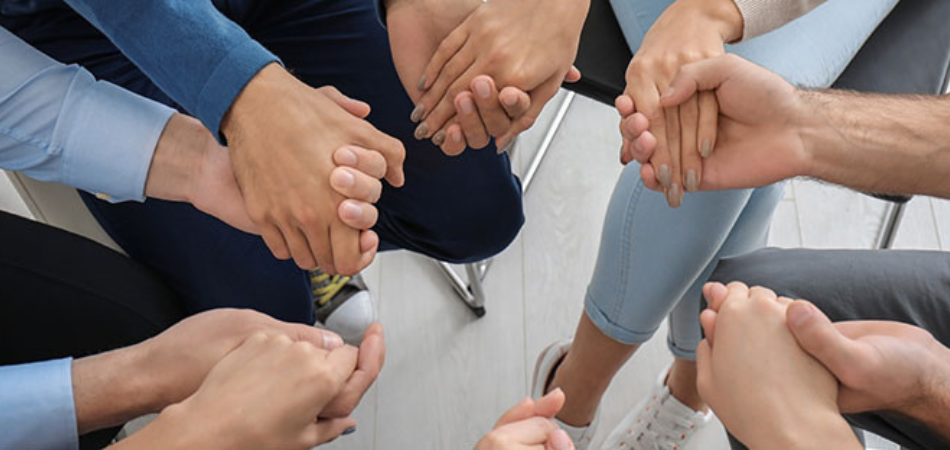 How do rehab centres at Walton-on-Thames, Surrey, make life better?
Are you struggling to quit alcohol or drug addiction or seeking help for a loved one? Many addiction clinics and rehabs are available near Walton to help with addiction. If you are seeking private rehab, UKAT's Primrose Lodge is an ideal choice for you.
At UKAT, we acknowledge the brave decisions of individuals who want to let go of their addictive habits that can be damaging. If you are one of them, a UKAT centre can support you every step of your journey to complete health and recovery.
Before learning more about excellent rehab centres near Walton-on-Thames, Surrey, here are the drug and alcohol abuse statistics near Walton-on-Thames.
What do the statistics say about drug and alcohol abuse in Walton-on-Thames, Surrey?
Walton-on-Thames had been listed as Surrey's 2nd most dangerous town in 2021. This year, 148 cases have been registered for drug-related crimes in Walton, with a drug crime ratio of 2.14/1000 inhabitants. The drug statistics in Walton-on-Thames have been the highest in the last ten years, apart from 2020.
What are the options for Rehab Centres in Walton-on-Thames, Surrey?
Many paid and free rehab centres near Walton-on-Thames offer programs for alcohol and drug addiction run by the National Health Service (NHS) and charities, but getting into one of these programs may not be immediate and accessible. The government has taken sincere steps to set up several rehab centres and clinics in and around Walton-on-Thames to help the local community handle alcohol and drug addiction cases.
The NHS-run rehab centres are helpful with therapy programs. They are free, but it can be difficult to enrol in one of their centres at short notice. Private or premium rehab centres may require you to pay but provide excellent individual care, rehab programmes, and great aftercare to avoid relapse.
UKAT rehab centres near Walton-on-Thames, Surrey – Primrose Lodge
UKAT is a premium rehab provider with several facilities across the UK, providing excellent medical help, care and support to help you turn your life around and away from addiction. In case you or someone you know is on the lookout for private rehab programmes or facilities near Walton-on-Thames, Surrey, Primrose Lodge rehab centre could be the ideal choice.
The nearest UKAT rehab centre from Walton-On-Thames is Primrose Lodge. Located at a distance of 13.8 miles from Walton-On-Thames, this centre is a 46-minute drive by car. It is a well-furnished rehab facility with a spacious yard area for relaxation. The safe and secure centre includes 19 ensuite bedrooms to give you privacy and offer a home-like environment.
Here are a few amenities available at Primrose Lodge:
Expert therapy
Individual and group therapy sessions
Accessible, holistic treatments
Patient-centred care strategy
Holistic treatment
Family support therapies
Free recovery programmes
Private luxurious rooms
Internal gym
List of free addiction support groups in and near Walton-on-Thames, Surrey
If you want to consider attending free rehabilitation meetings with alcoholics anonymous (AA), narcotics anonymous (NA) or cocaine anonymous (CA) near Walton-on-Thames, Surrey, the following list can help.
Walton-on-Thames Big Book
Wednesday, 8 pm
Walton Methodist Church (rear hall), Terrace Rd
Postcode: KT12 2SR
Walton-On-Thames Step & Tradition
Monday, 8 pm
Walton Methodist Church, Terrace Rd
Postcode: KT12 2SR
Walton-On-Thames
Friday, 8 pm
St John's Church Room, 1 The Furrows, corner of Ambleside
Postcode: KT12 3JQ
Hersham
Tuesday, 7.30 pm
All Saints Catholic Church, 13 Queens Rd
Postcode: KT12 5LU
The Easier Softer Way
Monday, 7 pm
St James Church, Church St, Weybridge
KT13
Emotional sobriety
Tuesday, 7 pm
Staines Methodist Church, Thames St, Staines-upon-Thames
TW18 4SD
Chessington World of Recovery
Monday, 7.30 pm
Hook Evangelical Church, Brook Rd, Surbiton
KT6 5DB
Quiet peace
Thursday, 7 pm
Staines Methodist Church, Thames St
Staines TW18 4SD
Sunbury Sunday Steps
Sunday 6 pm
Open Door Church Centre, Rooksmead Road, Sunbury-on-Thames
TW16 6QQ
Bouncing Back in Barnes
Sunday, 6.30 pm
Barnes Methodist Church, Station Road, Barnes, London.
SW13 0NH
Kingston Karma
Sunday 6.30 pm
Swinnerton Hall, 62 Gibbon Road, Kingston upon Thames
KT2 6AB
Chiswick Hugs & Hope Group
Sunday, 8 pm
The Catholic Centre, 2 Dukes Avenue, Chiswick, London.
W4 2AE
Why choose rehab centres in Walton-on-Thames, Surrey?
Walton-on-Thames, also known as Walton, is a market town along the River Thames in Surrey County. The scenic town along the river Thames, is located close to London. If a quiet and enjoyable town with beautiful riverside locations is what you are seeking, look no further than Walton-on-Thames, Surrey! UKAT's Primrose Lodge located in close proximity, is an added advantage. Do not wait any longer to kickstart your rehab journey. Get Help Now!