Alcohol and Drug Rehab Centre near Weybridge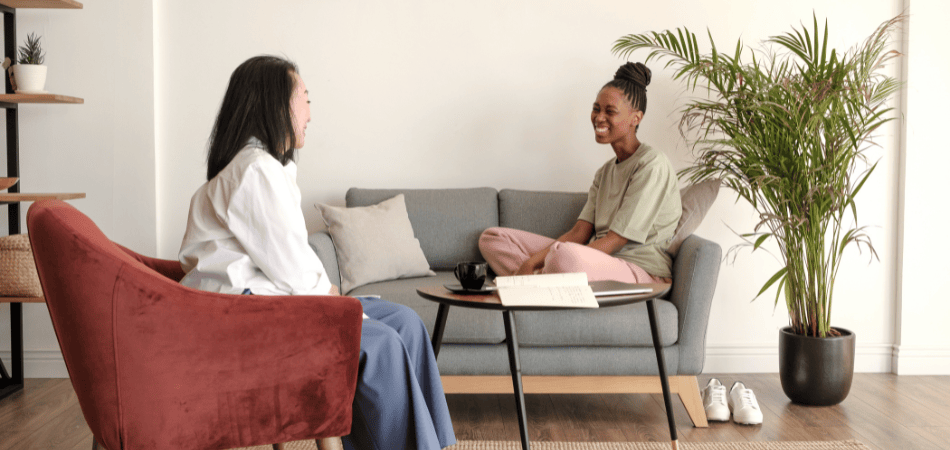 How do rehab centres at Weybridge, Surrey, make life better?
If you or your loved ones are battling substance abuse, you know it can impact your personal and professional life. Fighting addictions on your own can be difficult, and reaching out for help is a better option. There are many rehab facilities in the Weybridge area, making it ideal for people seeking assistance.
The team at the UKAT rehab centre near Weybridge is fully-equipped to deal with every substance abuse situation and support you through your journey to recovery. Your healing can begin once you make that first move. Read on to find out more about the healing process at UKAT rehab.
A look at the drug statistics near Weybridge, Surrey
Public Health England statistics show that the use of drugs increases with age. 7% of 11-year-olds in Surrey said that they had tried drugs at least once. The figure stood at 31% for 15-year-olds. The county recorded 678 drug-related deaths between 2013 and 2019. Moreover, a Surrey specialist services report of 2017/2018 said 17% of kids in specialist services were in some way affected by the drug or alcohol misuse of a close family member.
These alarming figures bring home the truth about substance abuse and its repercussions. If you or a loved one are struggling with substance abuse, it is time to seek professional rehabilitation services.
What are the rehab options near Weybridge, Surrey?
There are several rehab facilities in Weybridge, Surrey. However, finding a facility that suits your needs can be tricky, given the wide variety. You need to research the pros and cons of the centre before finalising the treatment facility.
Weybridge offers both free and private rehab treatment options. Free rehab centres are good, but due to the massive demand, treatment is not often personalised. The admission process may also be delayed, thanks to the demand.
Private rehab facilities in Weybridge, on the other hand, ensure personalised attention and tailored treatment plans. The best part is immediate admission is ensured. Also, you have the comfort of round-the-clock support during rehab treatment and detox. The chances of relapse are reduced due to their holistic treatment approach.
Primrose Lodge rehab facility near Weybridge, Surrey and what it offers
Getting to the root of addiction is the first step in treating addiction. The Primrose Lodge UKAT rehab facility provides this and so much more.
Primrose Lodge is located in Guildford, Surrey. It is about 12 miles away from Weybridge and can be reached in 30 minutes by road. The facility is perfect for those who want to recover from substance abuse away from the city's fast-paced life. The calming environment is ideal for recovery.
What does the Primrose Lodge have to offer?
Rated three out of four in quality of care by the CQC
19 large rooms with attached bathrooms
An on-site gym
The scenic and spacious grounds are perfect for walking
Qualified in-house chefs to serve delicious and nutritious meals
Well-furnished living areas with movies and quiz nights
The team at Primrose understand that each client is different and has their own story about what led to their addiction. Keeping this in mind, the Lodge offers tailored treatment programmes to ensure a faster recovery. The team at Primrose Lodge is committed to helping you recover from various dependencies to get back on your feet. They treat concerns such as:
Illegal drug addictions
Prescription drug addictions
Alcohol addiction
Behavioural addictions
Codependency addictions
Along with the detox programme, there are holistic therapies such as:
Cognitive behavioural therapy
12-step programme
Family recovery programme
Meditation and yoga
Creative and art workshops
One-to-one counselling
Group therapy
The Primrose Lodge rehab centre believes in providing a safe environment and ample room for communication, thereby making the treatment journey easier.
A list of the free addiction support groups in Weybridge, Surrey
Talking to people who are suffering from similar conditions can be of huge help. Here are some of the free support groups in Weybridge, Surrey.
AA support groups
AA Meeting Woking
Day: Thursday
Address: Woking United Reformed Church, White Rose Lane, GU22 7HA
Time: 19:45
AA Meeting Guildford
Day: Sunday
Address: St. John Centre, 222 Epsom Rd., Merrow, GU4 7AA
Time: 18:00
AA Meeting Walton-On-Thames
Day: Monday
Address: Walton Methodist Church (Rear hall), Terrace Rd., KT12 2SR
Time: 20:00
CA support groups
CA Meeting Walton-On-Thames
Day: Monday
Address: Oatlands Ave, KT13 9TS
Time: 19:00
CA Meeting Guildford
Day: Friday
Address: Primrose Lodge, Perry Hill, Worplesdon, GU3 3RF
Time: 19:30
CA Meeting Surrey
Day: Friday
Address: St. Martins Church, Church Street, KT17 4PX
Time: 19:30
NA support groups
NA Meeting Surrey
Day: Monday
Address: Quaker Meeting House, The Mint, Godalming, GU7 1HB
Time: 20:00
NA Meeting Guildford
Day: Thursday
Address: Meeting Room in the Primrose Lodge Garden, Primrose Lodge, Perry Hill, Worplesdon, GU3 3RF
Time: 19:30
NA Meeting Surrey
Day: Tuesday
Address: Kings Church Addlestone, Marsh Lane, Addlestone
Time: 20:00
What makes Weybridge, Surrey, a great location for your recovery
Surrey has beautiful countryside with its fair share of history. With its buzz of activity, this quaint town is ideal for your rehab journey as it has charm and serenity. The beauty of the city, added to the exemplary treatment and service at the UKAT Rehab Centre, makes Weybridge an excellent detox location. The team at UKAT knows what it takes to help people find their footing and begin a fresh start. Get help now!