Alcohol and Drug Rehab Centre near Windsor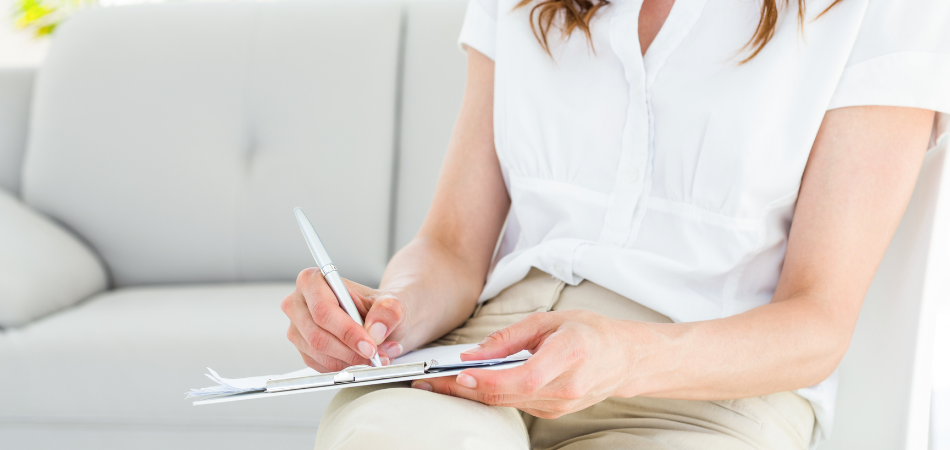 How do rehab centres at Windsor, make life better?
Rehab for addiction treatment may seem like a daunting first step, but this step can help you pull through a challenging period in your life. If you or your loved ones are struggling with a substance abuse problem near Windsor, Berkshire, do not worry. Many excellent free and private professional rehab services are available around Windsor to help you recover.
Rehabilitation centres near Windsor are recommended so you can find a safe space to break free from your addiction. This safe space also allows you to be away from triggers, facilitating your recovery journey. Private residential rehabs near Windsor are highly recommended because of their specialised addictive substance detoxification plans to provide long-term healing and sobriety.
What do the numbers say about substance abuse near Windsor?
Windsor is a historic town in Berkshire, in the Royal Borough area. Windsor and Maidenhead showed a rise in deaths due to drug poisoning in 2021, with the mortality rate now standing at three deaths per every 100,000 people. Not just that, the most recent report highlighted a shocking nine opioid overdoses in a single week in Windsor-Essex in June 2022. This escalation forced the health unit to issue an alert.
What are the rehab options near Windsor?
Rehabilitation from substance abuse can be a daunting prospect to sift through – especially when coupled with the anxiety and emotional turmoil you may face with your addiction. Therefore, choosing the right rehab centre near Windsor is essential. There are two significant types of rehab facilities in and around Windsor, Berkshire. They are:
NHS Treatment Centre
Private rehab is not necessarily an option for everyone. If you are a lawful resident of the UK, you can avail of the free services offered by the NHS for substance abuse detoxification. These include therapy, medication, and one-on-one support. However, these rehab options do not offer immediate support and have a lengthy application process.
Private Treatment Centre
If you or your loved ones are struggling with substance abuse, then you can avail of expert-guided personalised plans with private rehab centres and additional privacy. Suppose you're looking for a private rehab centre that offers you not just strong support but also immediate enrollment. In that case, UKAT offers some of the best private residential rehab facilities near Windsor, Berkshire. The many private rehab clinics near Windsor aim to provide you with the best possible support to help you achieve long-term sobriety.
Primrose Lodge is the nearest UKAT rehabilitation centre to Windsor.
UKAT rehab centres near Windsor: Primrose Lodge
Primrose Lodge Rehab, situated in the heart of Surrey, is one of the closest rehab centres to Windsor. It is only 18 miles away, taking around 40 minutes to reach. Primrose Lodge provides maximum serenity with its 19 ensuite bedrooms, an in-house gym, special food care, spacious areas for walking, and comfortable areas ideal for movie nights. Apart from that, some of the most popular services also include:
12-step programmes
Personalised rehab
Cravings and withdrawal management
Art and creative workshops
Immediate admission
Relapse prevention education
Medical detox services with 24×7 care and support
Individual and group counselling
At Primrose Lodge, you can also avail yourself of free aftercare for one year. This, coupled with your time at Primrose Lodge, can ensure the best possible journey into recovery.
Depending on your requirements, Primrose Lodge offers three types of treatment plans:
Residential Inpatient Treatment
Partial Hospitalisation Programme
In-depth Outpatient Programme
While you are free to choose the programme that suits your requirements, it is recommended that you choose partial hospitalisation or in-depth outpatient programmes. These programmes support recovery from all addictions, including prescription drugs, illegal drugs, codependency, behavioural disorders, eating-related disorders, etc. This option is suitable only if you have back-hand solid support to help you deal with withdrawal symptoms or potential relapses.
Suppose you are looking to immerse yourself in your recovery fully. In that case, we recommend residential inpatient treatment programmes as they allow you to fully disconnect from the rest of the world so you can focus on recovering without being saturated with real life and responsibilities.
Join addiction support groups near you
If you wish to explore any free addiction support groups near Windsor, here are some of the options:
Windsor Group
Wednesday
St Agnes Church, St Leonards Road, Windsor, Berkshire
SL4 3DX
Time: 19:30–21:00
Postcode: SL4 3DX
Newcomers Meeting
Wednesday
Room 3, Reading Quaker (Friends) Meeting House (Mid-Thames Area QuakerMeeting), 2 Church Street, Reading, Berkshire
RG1 2SB
Time: 19:30–21:00
Postcode: RG1 2SB
Wokingham Group
Tuesday
Baptist Church, Milton Road, Wokingham, Berkshire
RG40 1DE
Time: 20:00–21:30
Postcode: RG40 1DE
Windsor Lunchtime Big Book Recovery
Monday
St. Agnes Church, St. Leonard's Rd.
SL4 3DX
Start time: 12.00; Duration: 1 hour and 15 minutes
Disabled Access: Full wheelchair access
Helpline: 01628530055 (24 hours)
Windsor Big Book Step
Thursday
All Saints Dedworth Church, Dedworth Rd.
SL4 4JW
Start time: 19.45; Duration: 1 hour and 30 minutes
Helpline: 01628530055 (24 hours)
Old Windsor As Bill Sees It
Friday
Old Windsor Memorial Hall, Straight Rd.
SL4 2RN
Start time: 13.00; Duration: 1 hour and 15 minutes
Disabled Access: Full wheelchair access
Helpline: 01628530055 (24 hours)
Road to Recovery
Thursday
St Luke's Church, St Lukes Rd., Old Windsor, Windsor
SL4 2RW
Time: 19:00
There is a Solution
Sunday
Resilience Centre, 13B Reform Rd., Maidenhead
SL6 8BY
Time: 18:00
Faith on Friday
Friday
Wokingham Baptist Church, Milton Rd., Wokingham
RG40 1DE
Time: 20:00
Why are rehabs in Windsor ideal?
Windsor is a historic market town in Berkshire. It is unparished and shares a significant history with the Royal Family. Windsor has a glorious riverside, which adds to its natural appeal. The town is situated near the watershed, adding to its natural beauty. This inherent beauty and accessibility to metropolitan London make Windsor a charming town, which can be the best location for your cleansing journey. The serenity of Windsor can allow you not just to put yourself first as you focus on your recovery but also to avoid triggers, leading you to long-term sobriety. Get help now! Take a step towards a better, substance abuse-free tomorrow!